On the OQA Bookshelves
Sunday 4 April 2021
New to the Bookshelves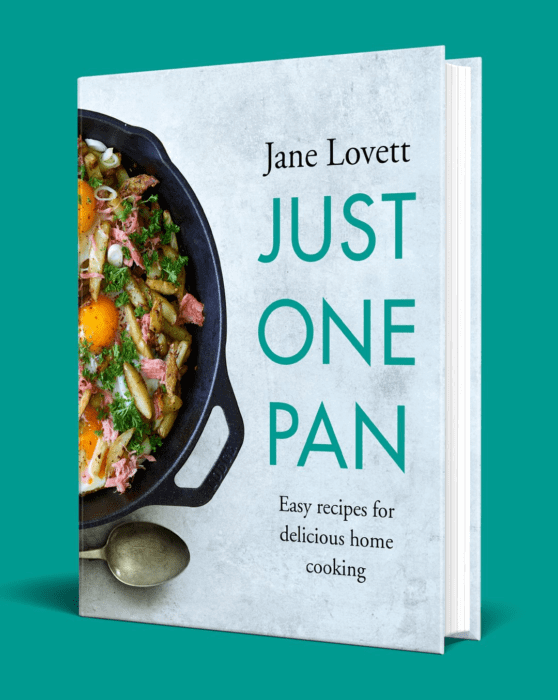 Easy recipes for delicious home cooking.
Jane's new book 'Just One Pan' will be published on 27th May and is available to pre-order now.
Jane is delighted to offer OQ's a 12% pre-order discount, signed and gift-wrapped copies and Free P & P for a limited period, using the code ONEPANOQ at checkout.
'Just One Pan' (published by Headline Home) is a collection of over 100 easy made in one pan or container, ranging from frying, sauté and saucepans, to baking sheets, roasting tins, tart and cake tins. As well as considerably cutting down on washing up, this makes life in the kitchen more relaxing!
Inspiration for experienced and inexperienced cooks alike, there are many useful tips and shortcuts, plus the odd cheat here and there!
Access Jane's website here to view and order this latest publication. Her other books can be viewed here too as well as demo's, recipes, shop and learn about Jane too! Instagram @janelovettcookery
---
---
We have put together a compilation of books for you, which have either been written by, or artwork produced by, OQs.
Click on the book titles to learn more about individual books and how you can purchase a copy.
Clarissa Farr, The Making of Her - Why School Matters
Jane Harrington (Mrs Lovett), The Get-a-Head Cook
Nancy Beasley (Mrs Charley), Little Blue Hut

Dr Wendy Bird, Queenswood's History of Art HoD and Archivist - This

Rebecca Stonehill (Mrs Narracott) - The Poet's Wife, The
Girl and the Sun Bird, The
Secreet Life of Alfred Nightingale
Joanna Hickson (Mrs McDonald) - First
of the Tudors, The
Agincourt Bride, The
Tudor Bride, Red
Rose White Rose, The
Tudor Crown
Dr Sarah Simblet - The New
Silva
Karen Hearn - Cornelius
Johnson
Chioma Okereke - Bitter
Leaf
Jane Harrington (Mrs Lovett) - Make
it Easy Cookbook
Catherine Trodd (Mrs Pickles) - Worzel Wooface Adventures and Terrible Two's; Worzel's
website and books

Amanda Gluckstein (Mrs Graves) - Papa's
Boots