Boarding in the Sixth
Form
The pace of life in the Sixth Form is relentless – study groups, lectures, an even wider range of co-curricular opportunities – and the majority of Sixth Formers at Queenswood choose to board. Both day girls and boarders benefit from our stylishly appointed accommodation and social facilities.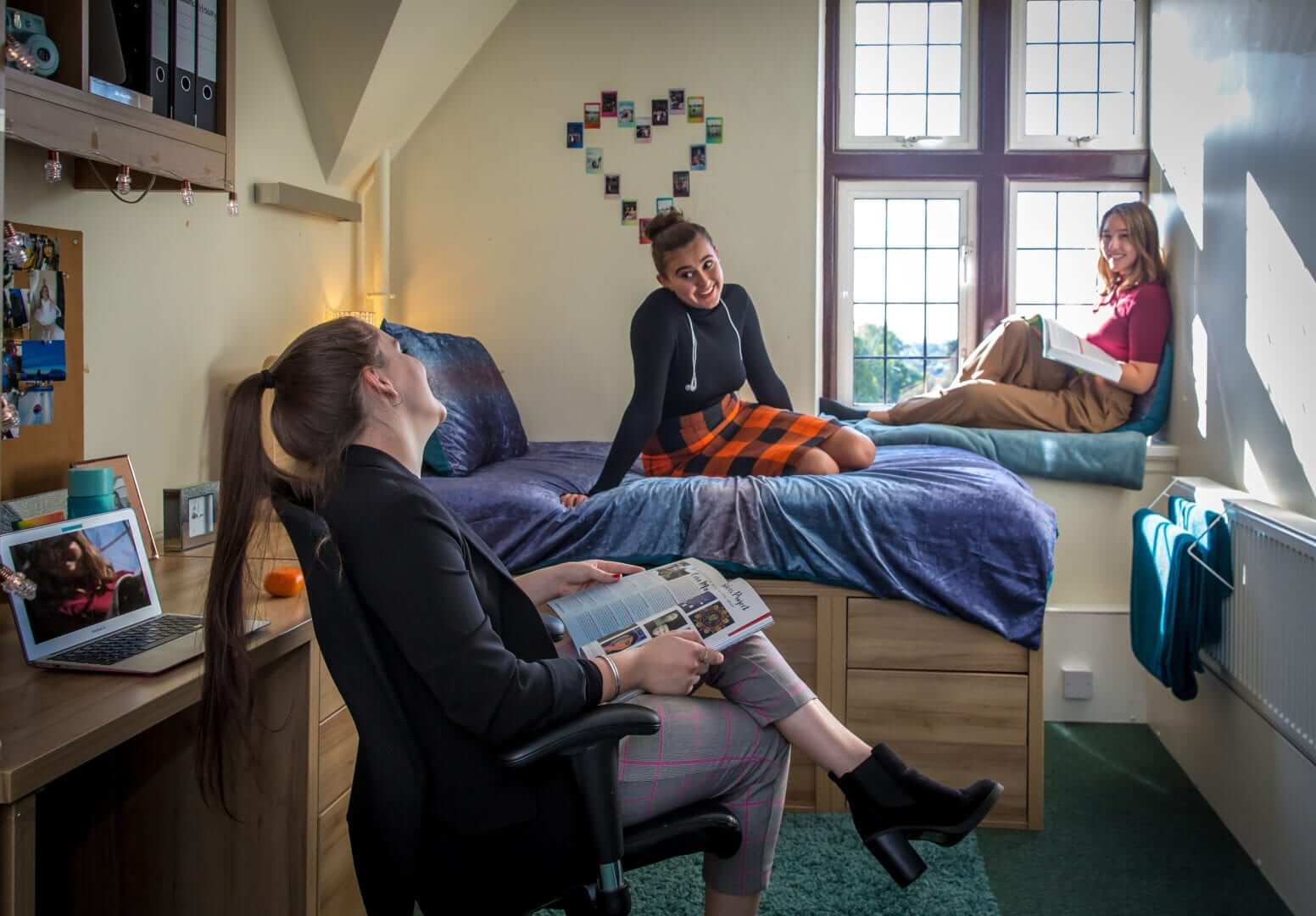 0


"I only board once a week, but I've never felt excluded in the boarding house."
– Grace, Lower Sixth
Lower Sixth boarders either occupy a single study-bedroom or share with one other girl, whilst Upper Sixth boarders have their own single study-bedroom. Fully equipped kitchens and common rooms offer a relaxing place to unwind during free periods and out of school hours.
0


Shaka's favourite aspect of Queenswood is...
"Boarding with my friend and having a fun time together, especially in Hartley and Trew House."
– Shaka, Lower Sixth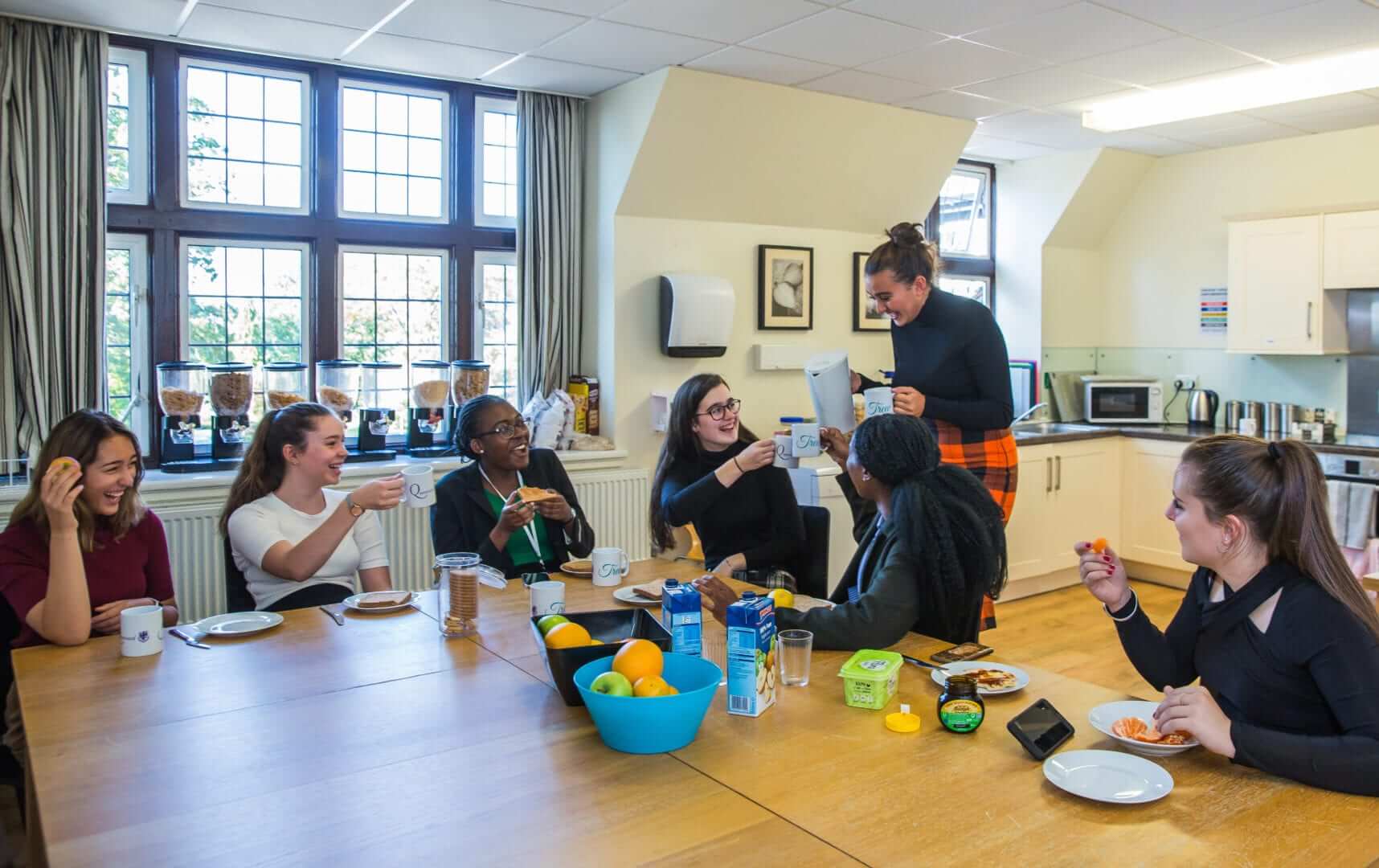 All Sixth Formers also have access to the Bellman Sixth Form Centre, a multipurpose facility in which girls can study or socialise with friends.