Results
GCSE
The excellent GCSE results achieved by Queenswood pupils in August 2019 demonstrate outstanding value-added.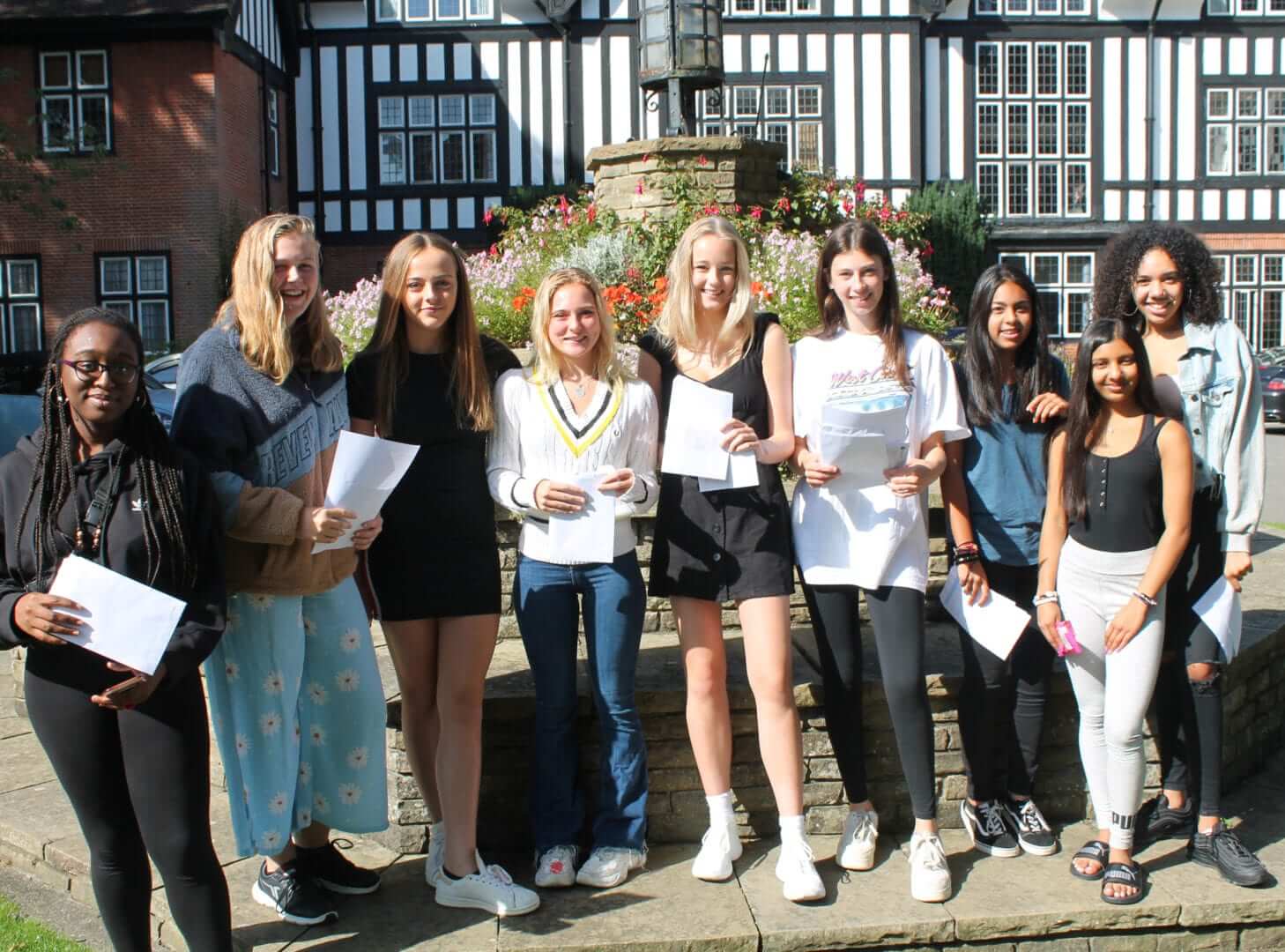 More than half of all students who sat exams in a wide range of subjects, including Mathematics, French, Spanish, Music, Art and Drama, achieved at least two grades higher than predicted by baseline tests.
Over two thirds of girls scored an average of 7 or above across their subjects (equivalent to an A grade). The percentage of grades 9–7 was well over twice the national average, and more than 98% of grades were 9–4 (the equivalent of A*–C) – an increase on last year's results.
There were some tremendous individual success stories, with over 20% of pupils receiving at least eight grades 7 or higher, and several achieving eight or more grade 9s – an outstanding accomplishment.
Principal Jo Cameron was delighted with the girls' achievements. 'I am thrilled that the determination and diligence of our pupils and teachers has paid off, and that our girls will now be able to embark on their A-level courses full of confidence.'
A-Level
Thanks to a strong set of A-Level results, girls have secured places on a wide range of courses at prestigious Russell Group universities, including Electronic and Electrical Engineering at UCL, Architecture at Bath, Economics at Exeter, Ancient History at Durham and International Business with Spanish at Warwick.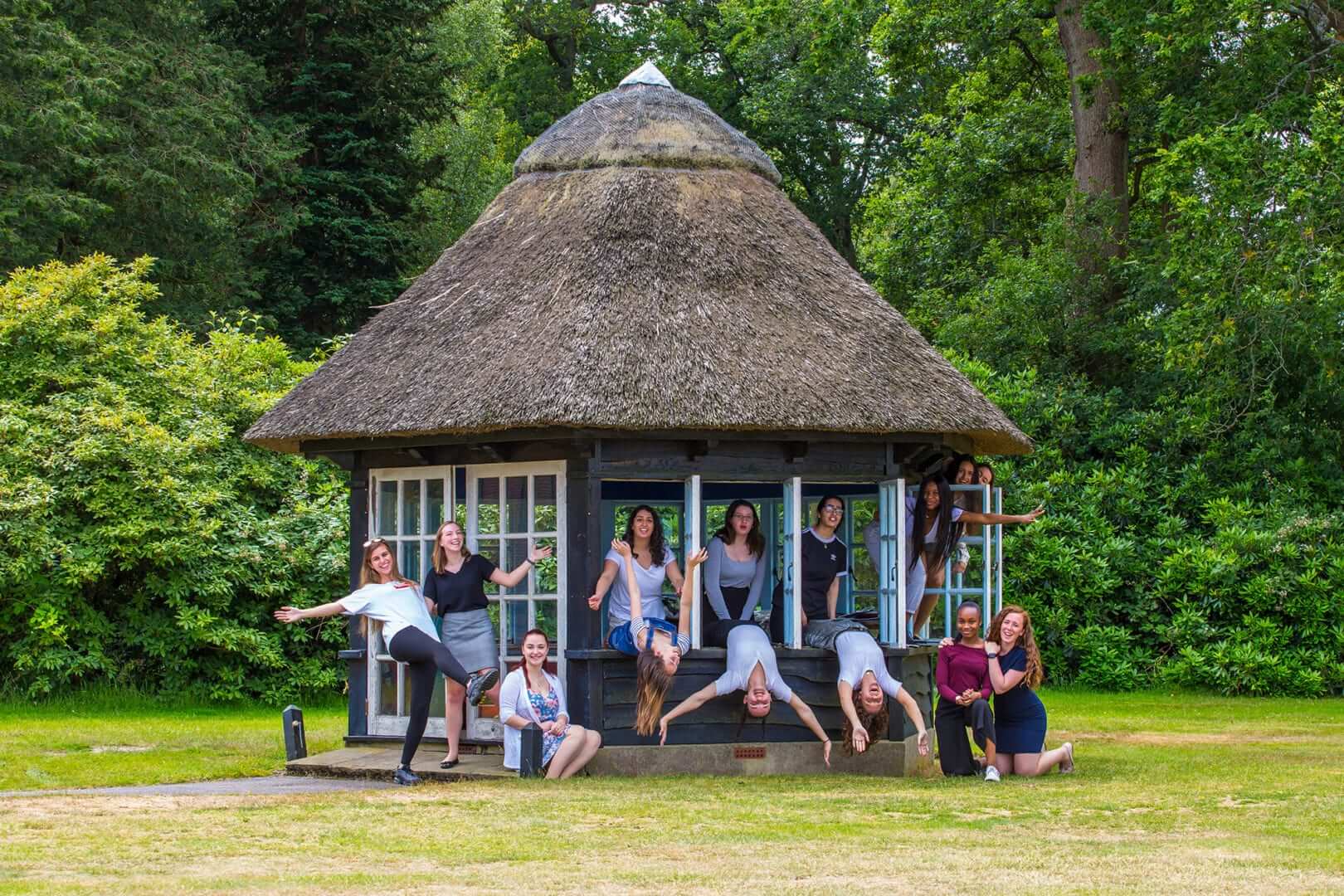 They achieved an impressive 100% A*–B in Physics, Further Maths, Japanese, French, Art, Drama and the challenging Extended Project Qualification, which is highly valued by leading universities.
Principal Jo Cameron was pleased with the results. 'I am particularly impressed that the girls have achieved 7.4% higher at A*–B than predicted following their GCSE results. I would like to congratulate the girls and staff on their determination and resourcefulness, and wish our pupils every success as they embark on the next exciting stage of their careers.'
Leavers' Destinations
Queenswoodians go on to study a variety of undergraduate courses at a wide range of prestigious universities, including Cambridge, Oxford, Bristol, Manchester, Durham, University College London, Imperial College, and Warwick. Overseas institutions are also becoming increasingly popular, with several students each year progressing to courses at universities such as Berkeley and Duke's in the USA and the Chinese University of Hong Kong. The range of courses studied at university is extremely diverse: from Linguistics at Cambridge to Bioveterinary Science at Bristol; from Japanese at SOAS to Fine Art at Edinburgh. We pride ourselves on the proportion of students who gain admission to their first choice of university course, and our dedicated team of Sixth Form tutors and Careers Advisers ensure that the process of transition to the next stage of our girls' education is as smooth as possible.