U18s are Indoor Hockey County Champions
Thursday 18 November 2021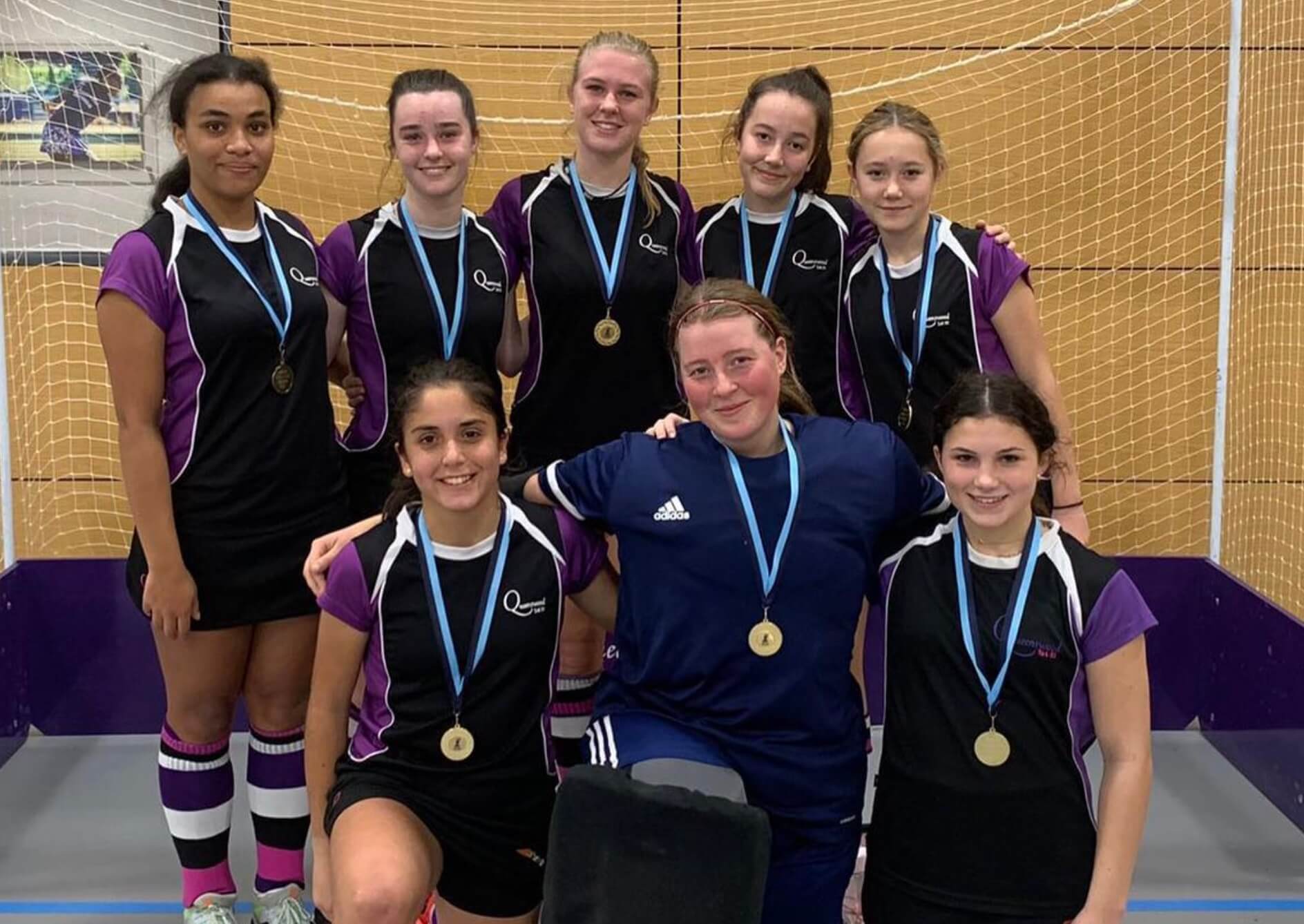 After a week of superb performances, our U18 Indoor Hockey players have been crowned County Champions!
A thrilling game against Haileybury on Wednesday saw Queenswood come out 5-3 winners, with Sofia M scoring four of the goals and Holly D also finding the back of the net. It was a highly skilled and competitive match.
The U18s now progress to the East Regional Finals on 12 December (hosted here at Queenswood) where they will be looking to secure a place at Nationals.