Queenswood Art School: Autumn Term Update
Tuesday 17 January 2023
#QueenswoodArtSchool had an exciting Autumn Term. The new Art Scholars have been commissioned to create designs and a prototype, for a 1.5mt tall 3D Art Installation, on-site, using sheet material. The project was kicked off with a 'step though a sheet of A4 paper task'! Diane Maclean also visited us again to discuss various sheet materials she has used in her own artwork, as well as discussing the pros and cons of installing artwork in public spaces and explained how and why she introduced light and sound elements into her own artwork.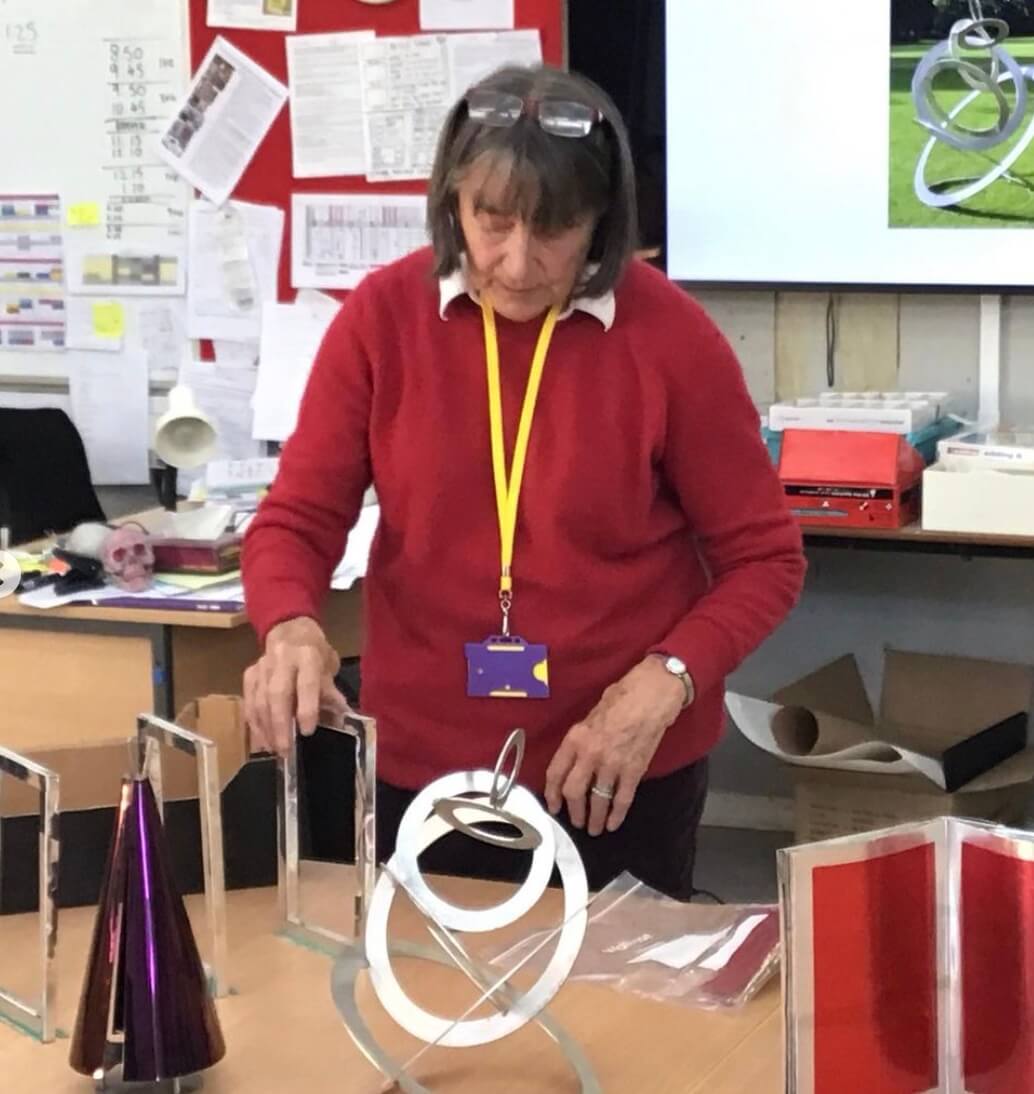 As part of their 'Figure in Their Environment' project, Year 11 Fine Art students visited the Wilmslow Homer and Lucien Freud exhibitions at the National Gallery. Students were focused on the narrative within the artwork, as well as the media and techniques employed by both artists. Y11 have explored a range of media themselves, working in graphite, pen, clay, watercolour, oil paint and mixed media, developing themes and the narrative for their own artwork.
Our A-Level artists visited the Henry Moore Studios and Gardens, exploring his outdoor installations and 2D work in the galleries, making studies of his work in their research sketchbooks.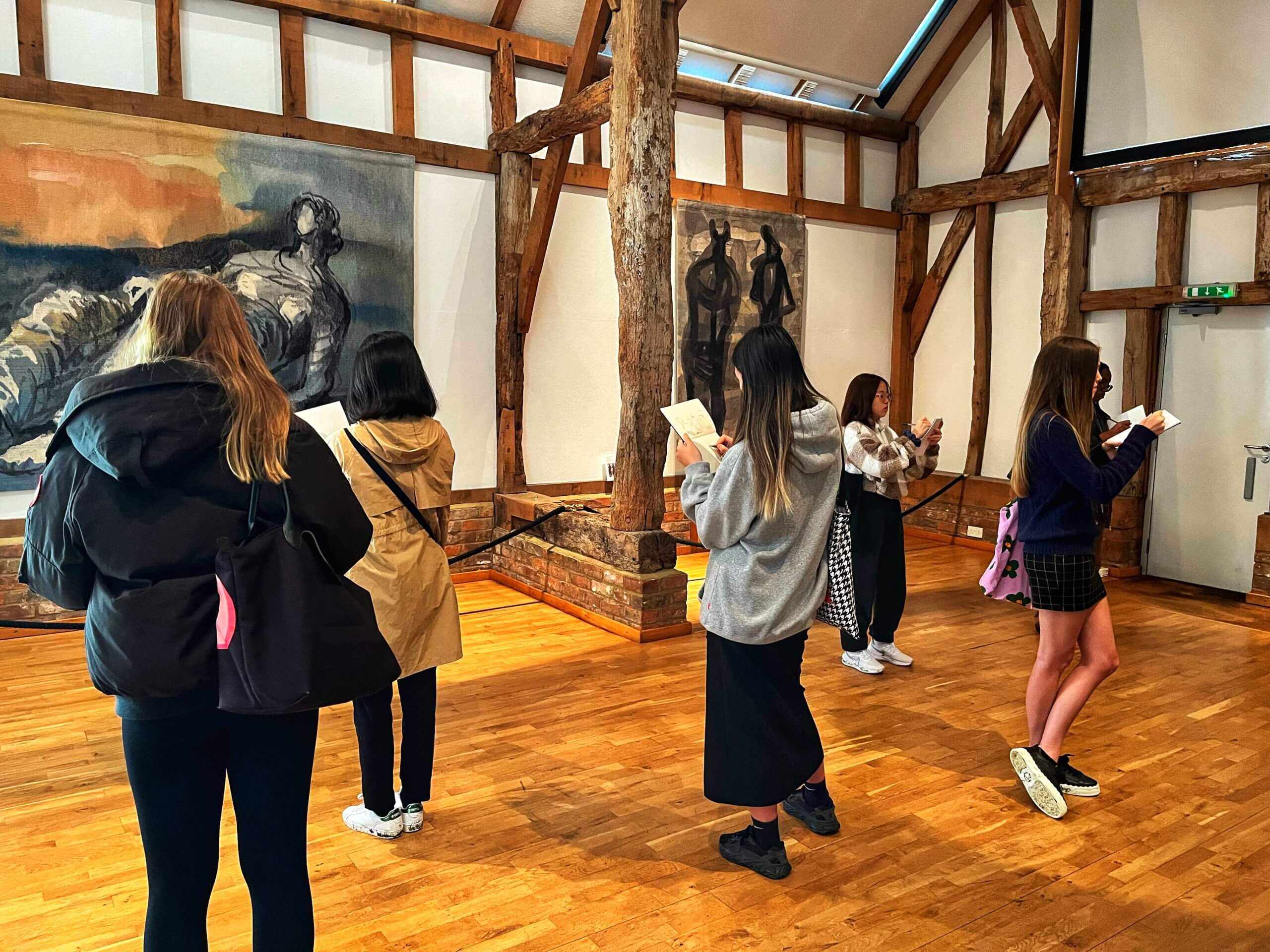 Over the summer break, the Head of Art & Photography, Mrs Platt-Hawkins, set a 'Things That Come Apart' project, many students entered work. Two Year 7 students in particular stood out: one deconstructed an old camera, creating a freestanding humanoid figure, and another deconstructed remote controls and created artworks on canvases with the component laid out in a grid formation, in a similar fashion to artist Todd McLellan.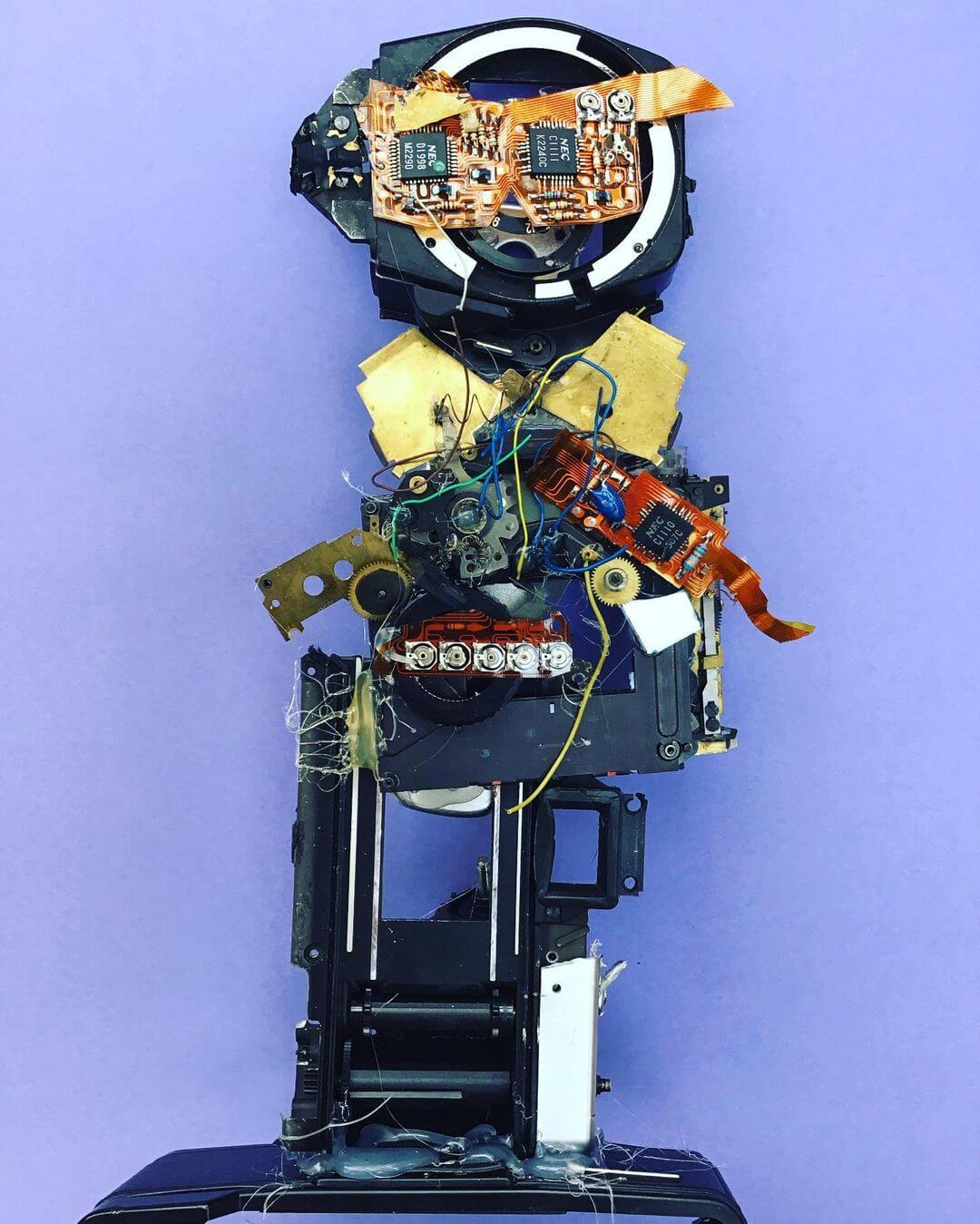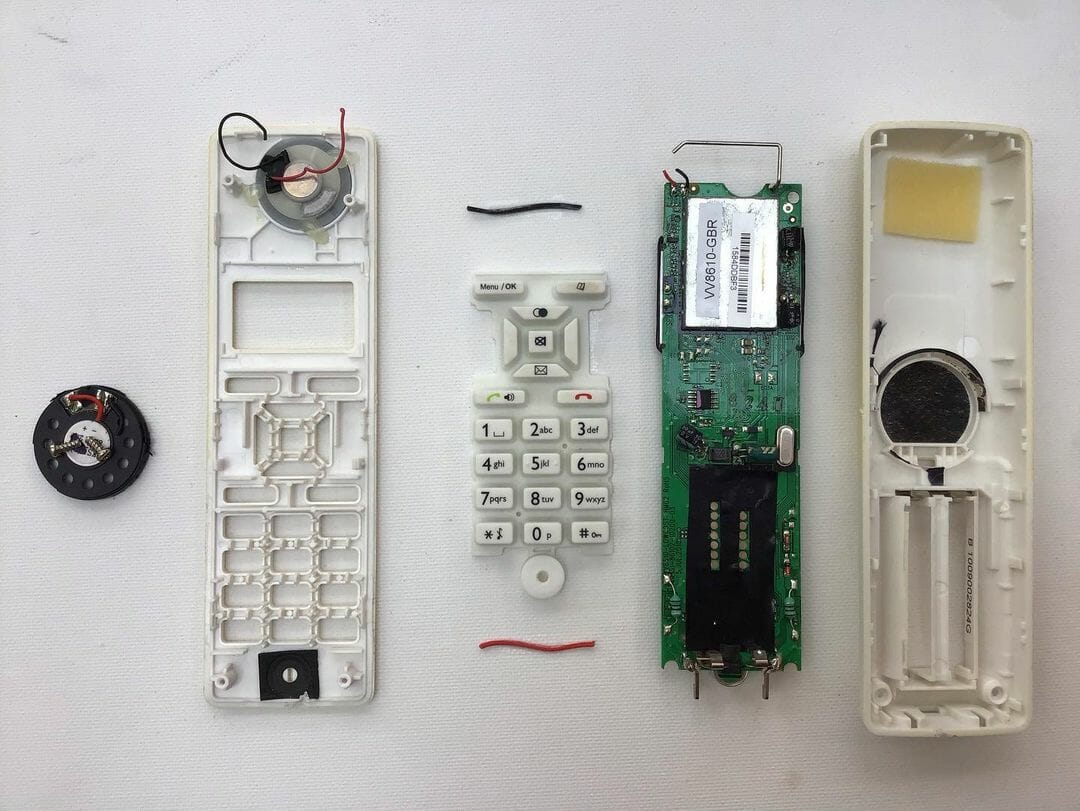 Another element of the Summer Project was to create a photographic journal, recording 'A Day in the Life...' of our students. Students used digital and analogue means to create their photo journals. We were taken to coffee shops, art galleries and exotic locations abroad. We also loved the baking days and walks in the woods.
In the Autumn Term, we introduced a new after school co-curricular club to complement our assortment of Art Clubs and our A-Level in Photography introduced last year. Digital Photography club has been popular. Students used DSLR cameras to create images and then manipulated them in ICT using Photoshop. Students explored techniques seen in the artworks of Michael Hunter, Pallalink and many others, creating 'multi-me' images, 'animal human' hybrids and kaleidoscopic urban snapshots. Great fun! The Art Department offers a number of lunchtime and after school Art clubs for all year groups.
Life class was again a huge success! We plan to have a few more over the next few months, any initial fear and anxiety students anticipated working with our model were quickly allayed and the students asked for more frequent sessions to draw from life.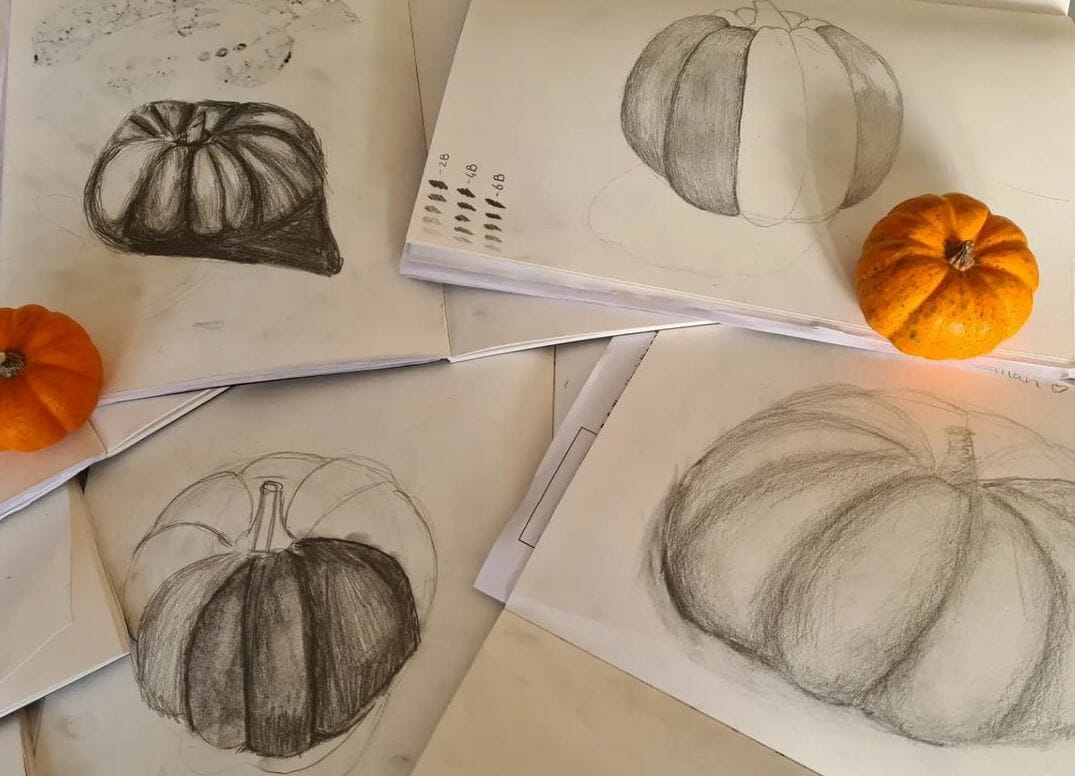 To summarise themes studied by other year groups in the Autumn term, it goes like this:
Year 7 studied the Visual Elements through the work of Yayoi Kusama, experimenting with themes and media seen in her artwork. Butterflies and pumpkins were drawn from direct observation and galaxies and polka-dot patterns were explored in psychedelic colours!
Year 8 have studied the work of David Hockney, working expressively, making studies of his landscapes as well as the woodland around Queenswood in order to develop artwork to create a final foam board print.
Year 9 have explored 'Food, Food, Glorious Food' in a range of media, from fruit and veg, to condiments and cup-cakes, students have worked in charcoal, pen, pencil, collage and clay!
Year 10 have explored the theme of 'Identity' in the first of their three coursework projects. Next term Year 10 students will explore 'Structures' and will undertake a walking, drawing and photography tour of parts of London and its architecture, as well as visiting a number of art exhibitions.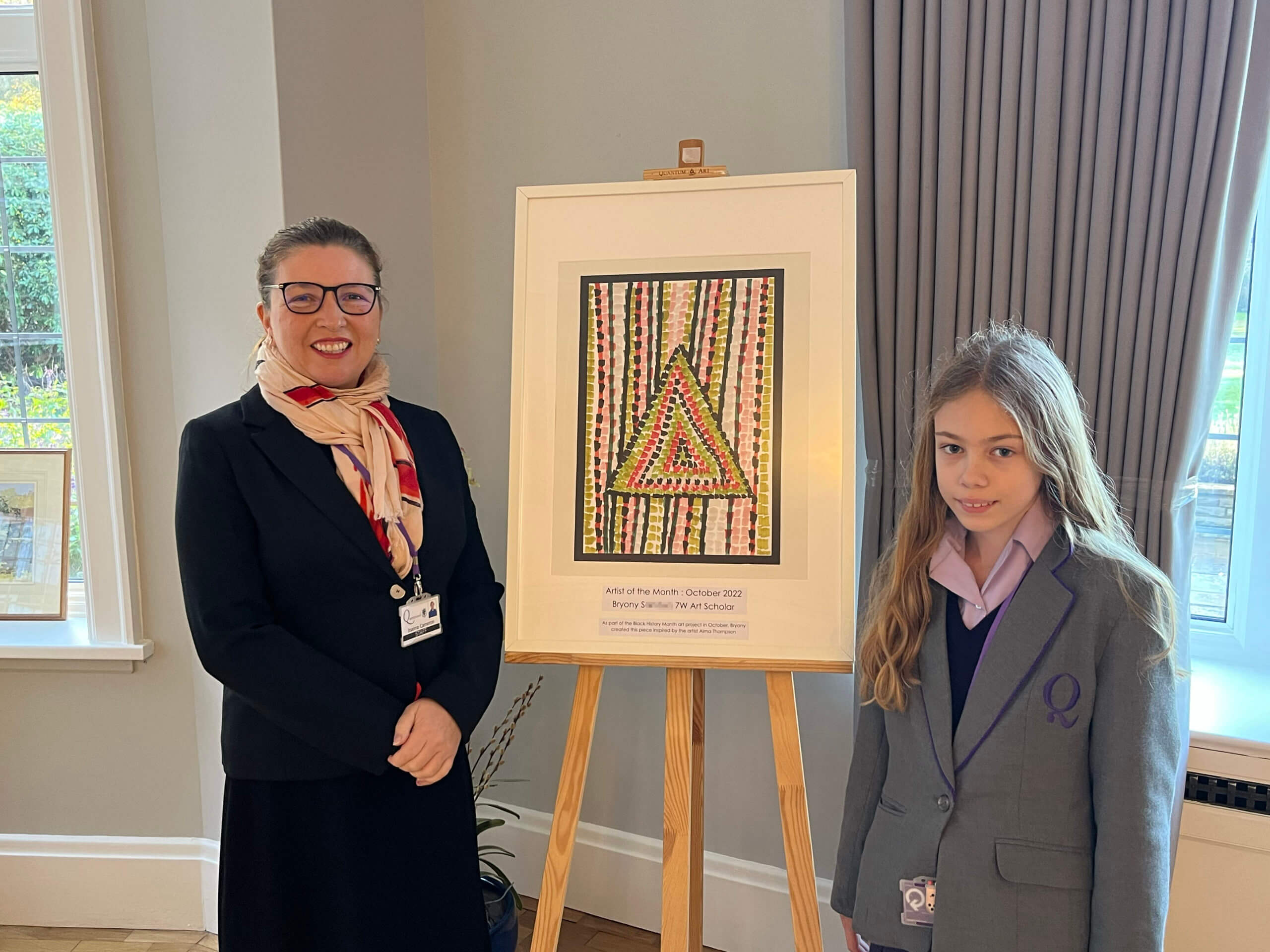 Our autumn 'Artists of The Month' were Chloë D in Year 13 for September, Bryony S in Year 7 for October, Eliza M in Year 10 for November and Charlotte P in Year 11 for December – well done!
So what's next...? Well, we hope to visit the exciting immersive Art installation experience, created by David Hockney, in February at the Lightroom, near Kings Cross, with Year 8 students. We hope to have visiting artists come in to school to work with Year 9 and other year groups and we also hope to get our proposed international trip off the ground! Watch this space!
It has already been a busy and creative year. The complement of addition of new staff to our team has been wonderful! There is a buzz in the air, and together we all look forward to developing the Art Department further over the next few years. Visitors are always welcome, so do pop in!
Don't forget to take a look at our Instagram page: @queenswoodartschool