Hockey Star Sofia M Wins World Cup Medal
Thursday 21 April 2022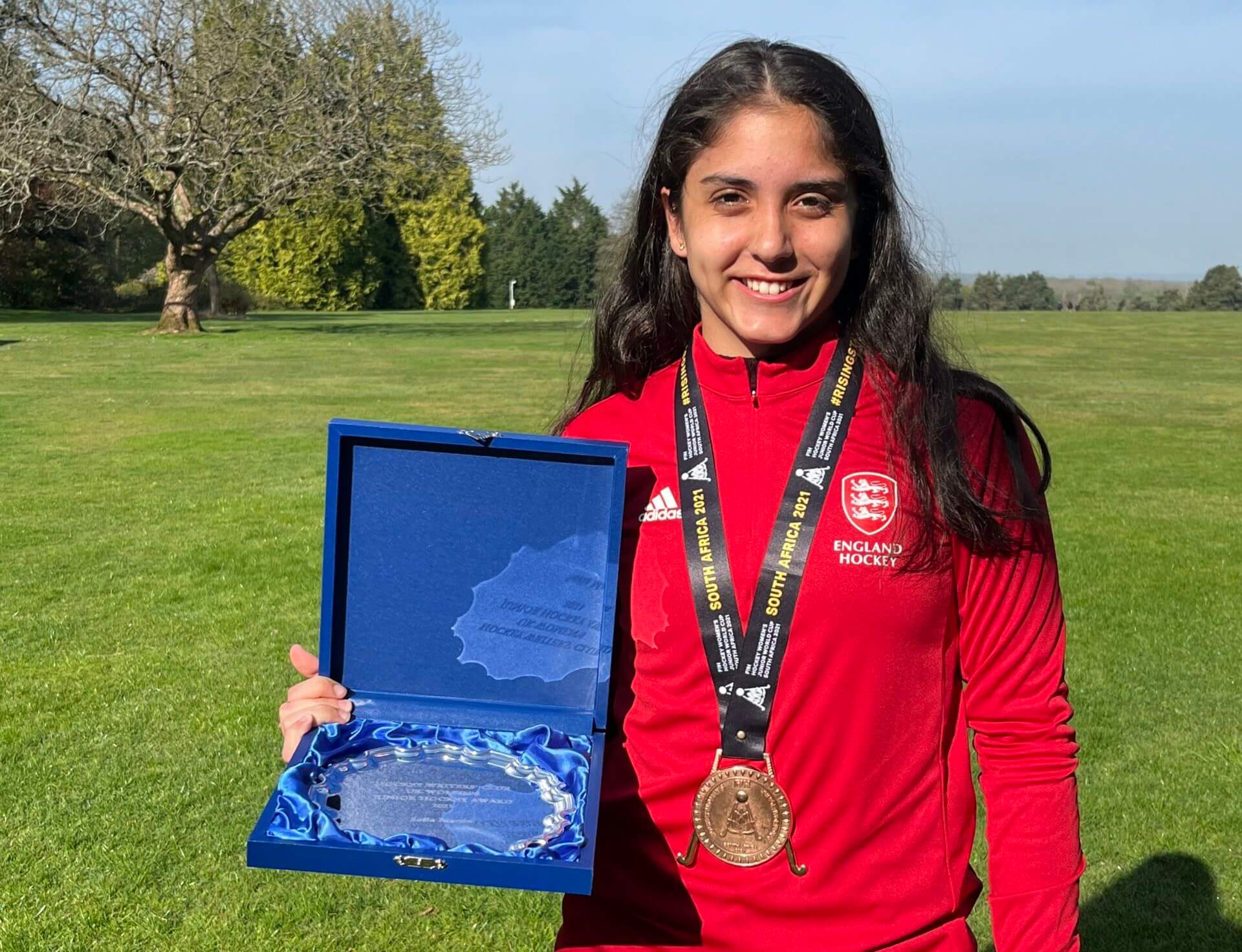 Sports Scholar Sofia M (Year 12) has just returned from the Junior Hockey World Cup in South Africa, where she and her team mates made history, becoming the first England team to win a medal and the youngest squad to compete.
The tournament was held in Potchefstroom over the first two weeks of April. England comfortably won their pool games against South Africa and Ireland, and beat USA 2-1 in the quarter-final. They lost to Germany in the semi-final, but defeated India in the bronze medal playoff after a penalty shoot-out.
Sofia, who has been appointed Queenswood's Head Girl for 2022-23, is depicted with her Bronze medal and the beautiful UK Women's Junior Hockey Award she received from the Hockey Writers' Club.
Congratulations, Sofia!