A-Level Drama: Be My Baby
Thursday 9 February 2023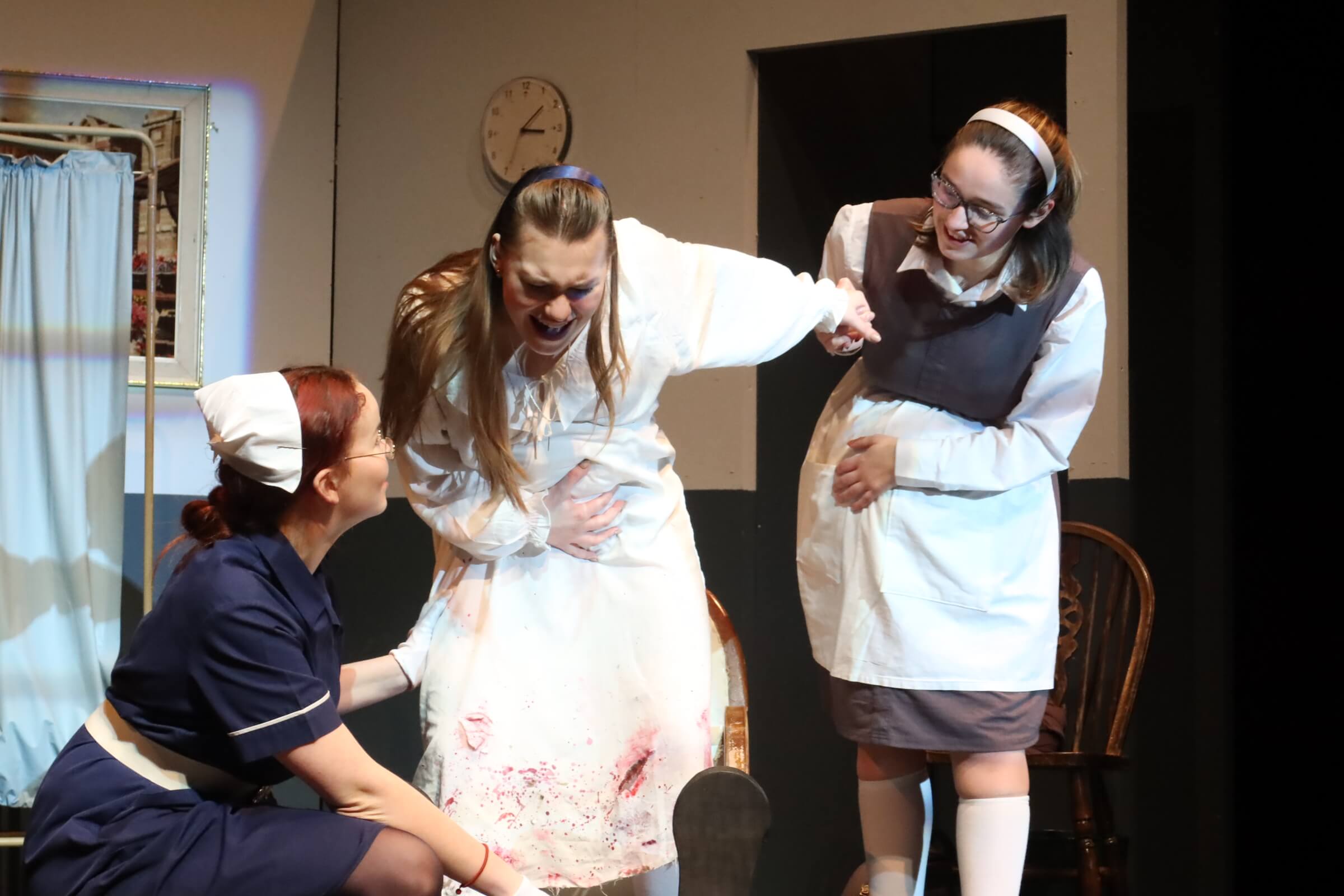 Year 13 Drama students staged an innovative and moving production of Amanda Whittington's Be My Baby on Monday 6 February.
Set in 1964, the play sheds light on the plight of young unmarried pregnant girls confined to 'mother and baby homes'. Mary Adams has been brought to St Saviour's by her distressed mother. Along with the tough-talking Queenie, naive Dolores, and heavily pregnant Norma, the girls work in the laundry and keep each other going. Thanks to Mary's record player, they bond over a love of 1960 girl groups, which entertain, console and inspire the girls as they come to terms with their advancing pregnancies.
The production was inspired by the work of director Katie Mitchell, and made extensive use of on-stage camera work and Foley sound effects to create a form of extreme naturalism. Mitchell uses this technique, which she terms 'live cinema', to focus in on tiny details, to give significance to elements in the production design that we might otherwise overlook and to help audiences focus on 'female interiority'.