Sports Day Photo Gallery
Monday 3 July 2023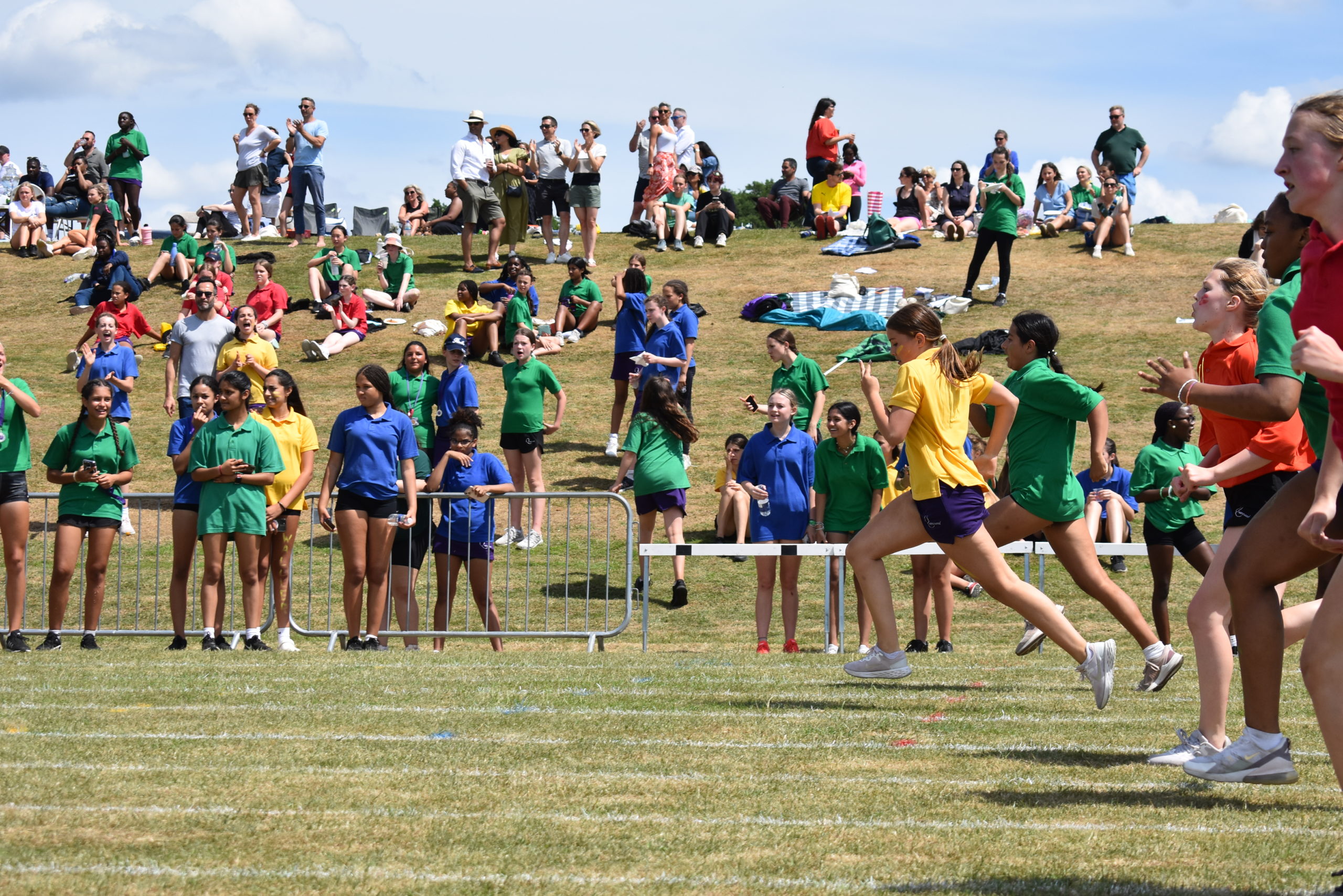 The school came together on Friday 23 June for a magnificent celebration of sporting achievement and participation.
Pupils cheered and waved giant House flags as records tumbled in track and field events, and the Purple Mile – a 16x100m relay race contested between parents, pupils and teachers – was won by the staff team.
It was great to see so many parents in attendance, and in particular we'd like to thank the Queenswood Parents' Association for running the Sports Day Café.
We've assembled a large gallery of all the photographs taken on the day by Mrs Platt-Hawkins (Head of Art, DT and Food Faculty) and others. Click here to access the gallery, using the password QSportsDay23! and the download pin 8253.