Sixth Form Wine Tasting Lecture with Vivienne Franks
Tuesday 4 February 2020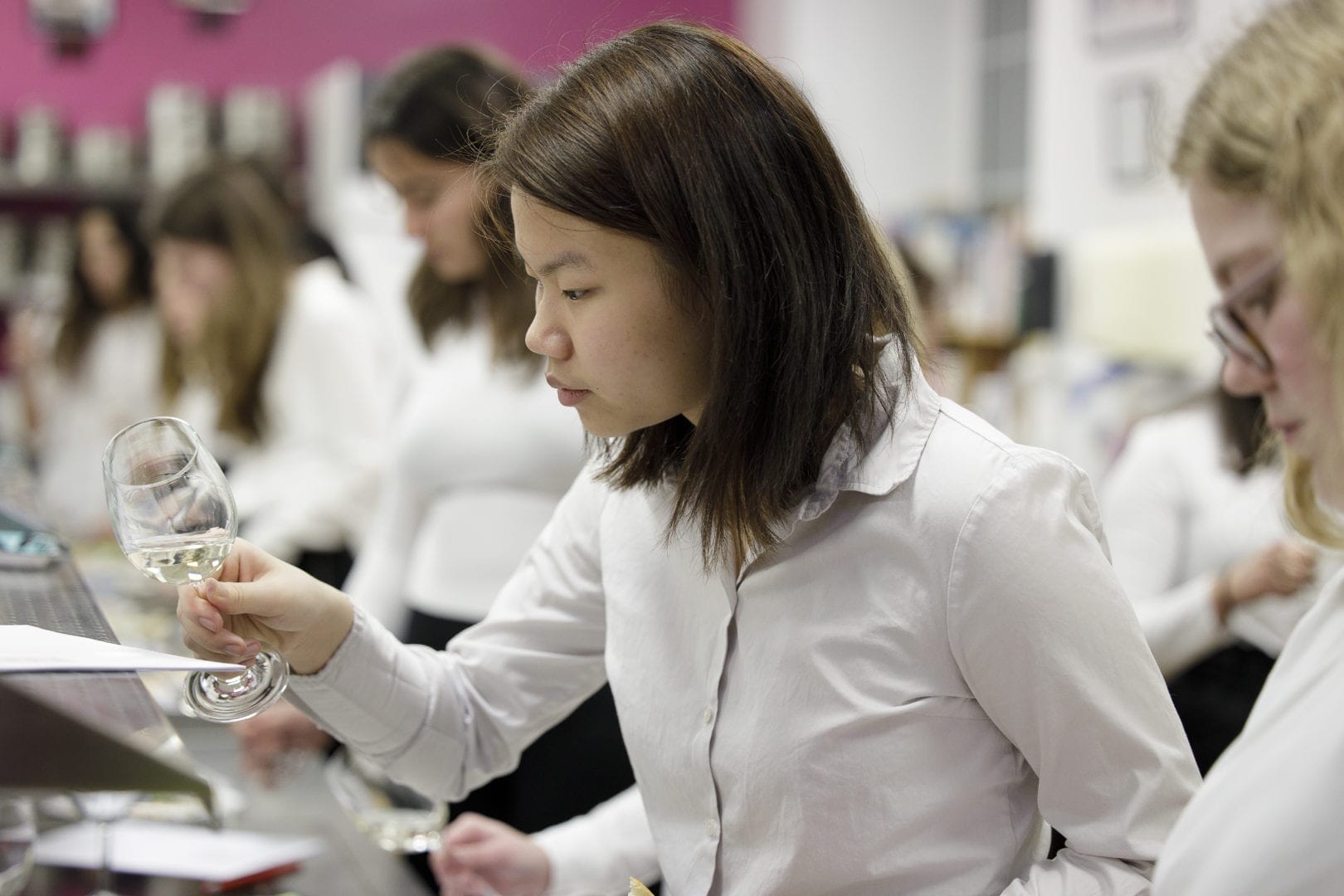 Queenswood's Leiths students enjoyed a fascinating interactive lecture on Monday 3 February, courtesy of International Wine Judge and Educator Vivienne Franks.
Our budding oenophiles had the opportunity to taste six excellent vintages from around the world, and learned about the art and science of pairing wine with food.
The ability to appreciate the qualities of fine wines is an integral component of the Leiths Introductory Certificate in Food and Wine, which is taught as a co-curricular option in the Sixth Form.
We are immensely grateful to Vivienne, an extremely distinguished wine writer, for giving up her time.