This Week I Am Reading… Rebecca Reed, Teacher of English
Friday 1 October 2021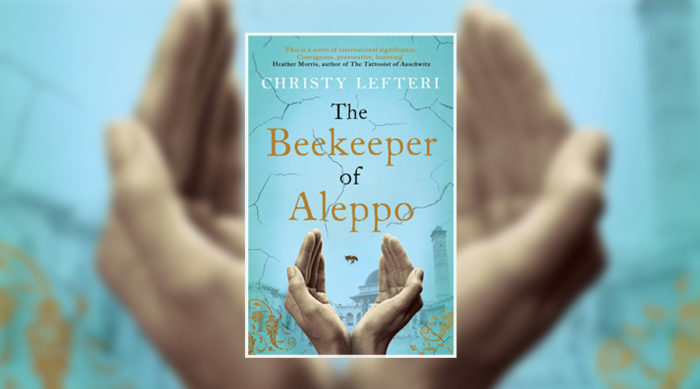 ---
Ms Reed joined Queenswood in March 2021 as an English teacher. She has a background in drama and English and has a love of dramatic literature. As well as going to the theatre in her spare time, she completed the Couch to 5k in lockdown and is now a keen runner which helps her to stay fit and relax.
---
The Beekeeper of Aleppo by Christy Lefteri
Following a fortnight working at Harrow School on a summer school for refugees this year, I found it incredibly rewarding working with young people, mainly Afghans, who had recently arrived in the UK, some forcibly displaced from their homes.
Drama and literature provide the perfect vehicles to explore the prevalent issues of the refugee crisis which is why the display in Waterstones stopped me in my tracks.
The novel follows Nuri, a Syrian beekeeper, and his wife Afra, an artist blinded by an explosion, on a journey to find safety in the U.K.
Christy Lefteri, herself the daughter of refugees, provides a deeply researched, compassionate look at the lives of one couple. Narrated by Nuri, the novel interweaves two stories; one starts in Aleppo in 2015 as the couple decides to leave Syria and make the dangerous journey through Turkey and Greece, and the other is about Mustafa, his cousin and business partner, who has started an apiary on a coastal town in England.
A roller coaster of emotions, the simple storytelling explores this courageous and compelling true story in a truly moving way.
Highly recommended.
---