This Week I Am Reading… Gary Smith, Gardens and Estates Department
Friday 6 November 2020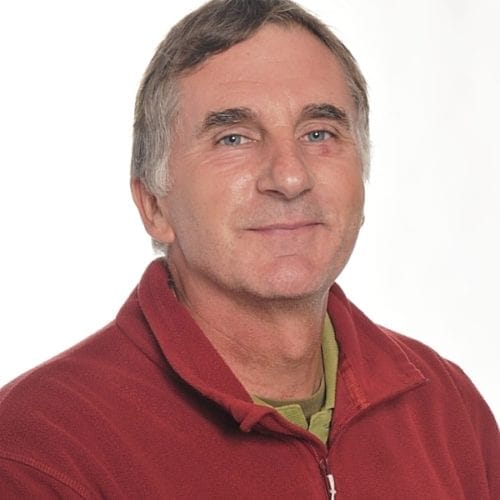 ---
Mr Gary Smith joined the Gardens and Estates Department at Queenswood in 2002. Along with his colleagues, Gary tends our beautiful gardens, providing the Queenswood community with outdoor spaces to enjoy for pleasure and learning. In his spare time Gary enjoys horse-riding, working on his allotment and paddle-boarding.
---
The Wood: The Life and Times of Cockshutt Wood by John Lewis-Stempel.
The Wood is the story of a three-and-a-half acre woodland called Cockshutt Wood in deepest Herefordshire. For four years the author managed this ancient piece of woodland in traditional ways. The book is set out in diary format, spanning the last year of Lewis-Stempel's tenancy, and he leads us through each month in his own personal, detailed way.
While reading this account, you feel as if you are present in the wood, encountering each changing season with the flora and fauna that live there and experiencing its beauty, from the bottom of the magnificent beech tree to the top of the mighty oak.
Drawing on literature, science and follkore throughout the book, Lewis-Stempel vividly describes the activities of the wood's inhabitants and we learn that Cockshutt provides a refuge for an abundance of wildlife. As well as the fox stalking its prey and the tawny owl listening for mice in the dead of night, the wood offers sanctuary for the author and reader too.
For me, this is a superb piece of observational nature writing by an author who can convey the evocative feel of our natural habitats. The Wood, published in 2018, was twice winner of the Wainwright Prize celebrating the best in nature writing and is one of a number of excellent reads by Lewis-Stempel of this genre.
Personally, I can vouch that being in a woodland at any time of year is a magical experience. As quoted at the start of the book:
'You know I am no traveller. I am always wanting to settle down like a tree, for ever.' Edward Thomas - The Maiden's Wood 1910.
---