Next Week I Am Reading… Mrs Truran's Reading Suggestions for the Summer Holidays
Friday 2 July 2021
---
With the summer holidays upon us, we have swapped our weekly feature 'This Week I Am Reading...' for Mrs Truran's compilation of recommended reads for each year group. We hope that you have a fun and restful break, get some sand between your toes and enjoy lots of good books during your time off. Happy holidays!
---
For Years 7 & 8
You are a Champion by Marcus Rashford and Carl Anka
No matter who you are and no matter where you come from, every single person in the world has the potential to be a champion. In You Are A Champion, the nation's favourite footballer gives you the tools you need to reach your full potential, showing you how to be the very BEST version of yourself you can be.
"The man of the moment adds credence to this motivational read."
Mrs T
Swallows Flight by Hilary McKay
How is courage lost and found? Who is really the enemy? And what does friendship truly mean, in the middle of a war?
"I really liked this book. Hilary McKay's writing is quite sublime. She doesn't waste a word."
Mrs T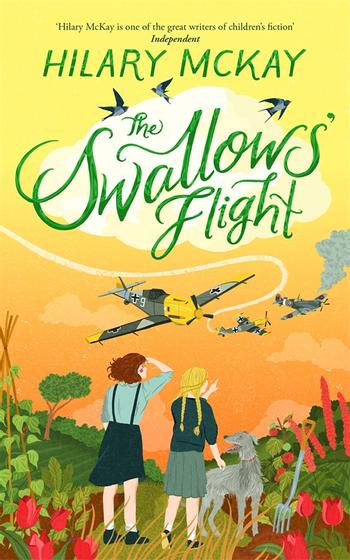 Look Both Ways by Jason Reynolds (Carnegie medal winner 2021)
Four students and they have ten blocks to walk home. Each block begins a new tale. They can talk about anything they like and they do! Look out for something falling from the sky!
From hilarious escapades to brave challenges, join the walkers for one journey and many, many detours.
"A fun read."
Mrs T
---
For Years 9 - 11
The Fountains of Silence by Ruta Sepytas
"The Fountains of Silence' tells the story of a wide cast of characters in the 1950s in Spain under the dictatorship of General Franco.
Eighteen year old American Daniel Matheson is on holiday in Spain with his parents while his father is trying to tie up an oil deal with Franco. Daniel is keen to understand the country and he uses his photography to dig into Spanish culture and the brutal daily life lived by so many Spaniards under Franco. He meets Ana, a maid at the hotel where he is staying, and he becomes involved with her and her family who all have their own struggles and secrets.
Overall, the novel is intriguing, brilliantly researched and Septys does a fantastic job at bringing to life this shocking tale within Spain's history. It is an emotional, romantic and heart-breaking story. I would really recommend it and I know it will stay with me for a long time."
Extract of a review by Q Reader Scholar
"I can't recommend this book highly enough. A great love story intertwined in the contemporary history of Spain (a subject I shamefully knew nothing about). Shocking at times to see the status of women in the not so distant past! "
Mrs T
Eight Pieces of Silva by Patrice Lawrence
Winner of the Jhalep prize for Young Adults
When Becks' mum and stepdad go on honeymoon to Japan, Becks and Silva are left alone. Except, Silva disappears. Becks ventures into the forbidden territory of Silva's room and finds the first of eight clues that help her discover her sister's secret life.
"Patrice is a very adept novelist and this fast paced story of a missing sister ticks all the boxes."
Mrs T
The First Day of My Life by Lisa Williamson
There are three sides to every story... It's GCSE results day. Frankie's best friend Jojo is missing. A baby has been stolen. And more than one person has been lying. Frankie's determined to find out the truth and her ex-boyfriend Ram is the only person who can help her. But they're both in for a shock... EVERYTHING is about to change.
"Lisa writes brilliantly about these teenage life-changing situations."
Mrs T
---
For Years 12 & 13, Parents, Guardians and Staff
Many Different Kinds of Love by Michael Rosen
"Michael's account through letters, prose and poetry of his long battle with Covid. Touching, heart-warming and full of love. A wonderful tribute to the jewel in our crown - the NHS."
Mrs T
The Pursuit of Love and Other Stories by Nancy Mitford
"A frivolous and indulgent trip to London and Paris through the eyes of upper class socialites. Witty, funny and totally irreverent, these stories are bursting at the seams with fun and love. If you enjoyed the recent TV adaptation give the original novel a whirl. It's a hoot!"
Mrs T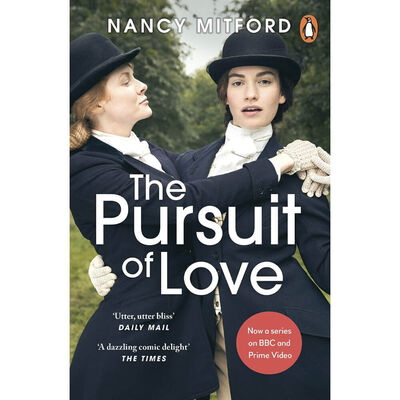 Dangerous Women by Hope Adams
Hope Adams has skilfully patched a murder mystery into a historical event . . . Masterful plotting, well-drawn characters, and a plausible balance of despair for what was left behind and optimism for what lies ahead add up to an immensely satisfying read.
"I had a early proof of this terrific novel and I am so pleased to see it in print! . Inspired by the Raj quilt which was displayed in the V&A museum. A terrific read."
Mrs T