Next Week I Am Reading… Mrs Truran's Reading Suggestions for the holidays
Friday 25 March 2022
The Spring Term has been a busy one and with the Easter break upon us, Mrs Truran, Head Librarian at Queenswood, would like to share her reading recommendations for the holidays.
If you wish to purchase any of the books Mrs Truran recommends, you may like to order them from Bookshop.org by clicking here. This organisation provides a quick and easy way to order your chosen reads and also supports independent book stores.
For Years 7, 8 & 9
Wrath by Marcus Sedgwick
This Barrington Stokes novella by award winning Marcus Sedgwick is a short sharp tale exploring teen relationships in Covid times. It's the first story set in the last two years that I have come across. Climate fiction through teenage eyes. Meaningful, powerful, wonderful. - Tom Palmer, Children's Author
I really enjoyed this short book. Just enough tension and emotion without becoming maudlin. Also deals with an interesting issue that we know little about.
Mrs T
---
A Head Full of Everything by Gavin Oattes
Welcome to life. Teenage life. The most awkward 7 years you'll ever have; 84 months of change, 364 weeks of weird and 2,555 days of scrolling and inconvenience. In the grand scheme of life, it's not a lot. Unless you're an actual teenager, in which case, it's EVERYTHING!
A Head Full of Everything demonstrates that being a teenager doesn't have to suck. And when it does, there's some cool things you can do to make it suck a little less. This book will challenge you to embrace your inner weird, to never grow up, be true to yourself, protect your mental health and be sure that for your 7 glorious teenage years, you act your age. Literally.
Bestselling author, award-winning comedian and international keynote speaker, Gavin Oattes has written a personal development title for teens with a difference - there's no waffle, no dad chat, no fluff. Full of hilarious, real-life inspiration and a few crazy ideas along the way, A Head Full of Everything will leave you feeling motivated, energised and reassured that nobody has life all figured out. - Bookshop.org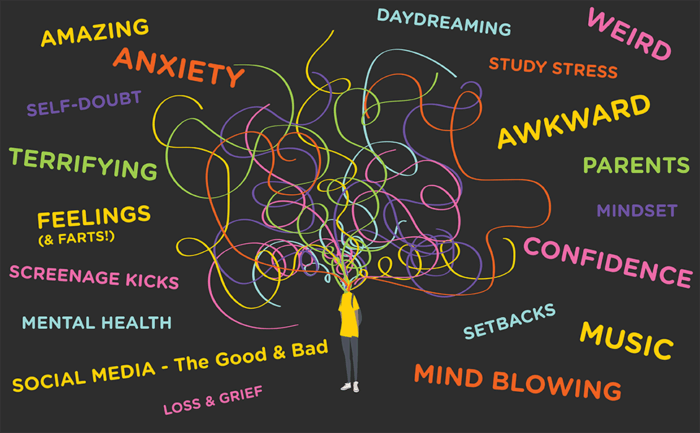 ---
For Years 10-13
Tsunami Girl by Julian Sedgwick and Chie Kutsuwada
Bit of a family affair with this suggestion - Julian is Marcus Sedgwick's brother.
This is a unique novel. Part prose part manga, the story is set in Japan at the time of the 2011 earthquake and tsunami. It follows the story of Yuki who is trying to determine who she is amidst the catastrophic events happening around her. Shortlisted for the Carnegie Book Award 2022.
Mrs T
Guard Your Heart by Sue Divin
A truly amazing read. Set in Ireland in 2016. A time when we thought the troubles had ceased. Aiden is beaten up by a gang of protestant boys. Iona and her brother Andy witness this attack and a story follows of how these young folk deal with their emotions and beliefs. A complicated and emotional read but well worth it! This is also shortlisted for the Carnegie Book Award 2022
Mrs T
---
For Parents, Guardians, and Staff
Still Life by Sarah Winman
An epic tale of love lost and found. Two strangers share an unforgettable evening in a wine cellar in Italy in 1944. There paths almost cross on so many occasions. The novel criss-crosses between London and Florence. The words revealing wonderful descriptions of art, life and Italy. A terrific read.
'Big hearted, sweeping and full of unforgettable characters. (Blurb)
A great holiday read. The Italian images are breathtakingly beautiful. A whole cast of fascinating characters.
Mrs T