Tennis News: Team Captain Annabel Courts Success at Northern Arizona University
Friday 13 November 2020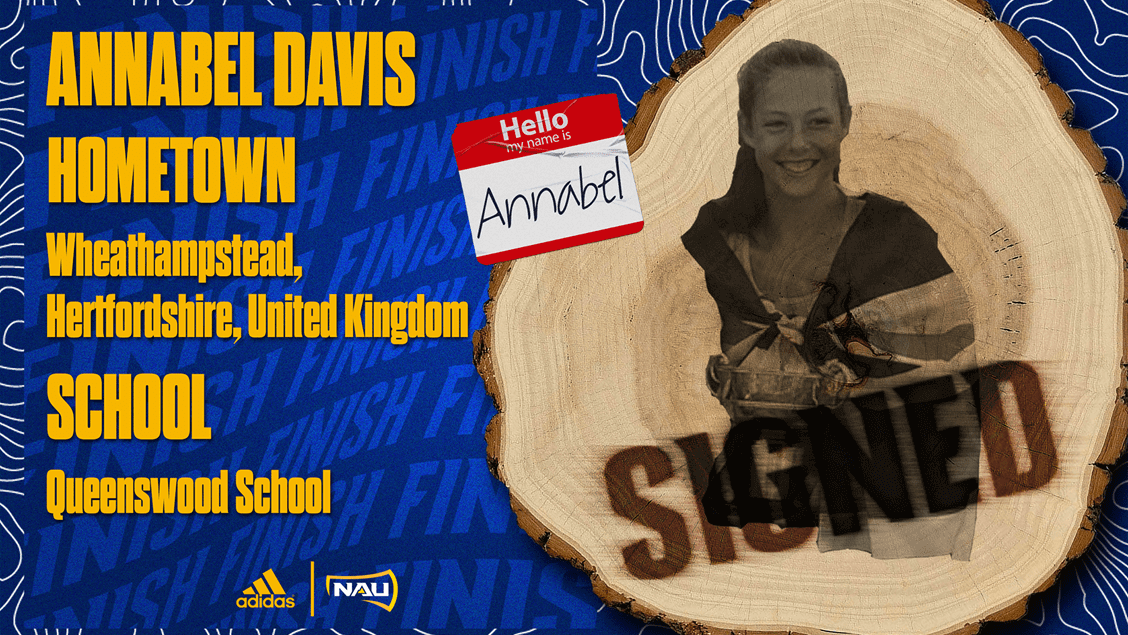 ---
It has been an exceptionally exciting week for Queenswood tennis and team captain Annabel, as she accepted her scholarship to Northern Arizona University on Thursday, signing her National Letter of Intent at school. Annabel will join the NAU women's tennis programme for the 2021-2022 season.
In the midst of such a busy week, Annabel kindly found time to answer some questions about her tennis career at Queenswood and to say thank you to some special members of staff.
---
This is such a fantastic achievement Annabel. Can you tell us a little about NAU, why you chose to apply there and what you will be doing over the next few years?
"Thank you, when looking for a scholarship in the USA it's most important to match with the people and the place in general. When this uni contacted me, I found I got on really well with the coaches and I know one of the girls that is already playing tennis for them. Their facilities are great and over the next 4 years I'll be training with them. In the off season we will have a few tournaments and then begin travelling to matches every week during the main season."
How did your passion for tennis come about?
"I started tennis when I was about five but mainly just played because my brother did! Over time I began to play more and train in some better places and just haven't stopped since. I loved it from the start!"
Can you tell us about the highs of your tennis career at Queenswood and also how you have found coping with the Coronavirus pandemic as an athlete?
"I have loved my time at Queenswood and playing in all the tournaments with the other scholars. My two best highlights have definitely been winning Winter Nationals in 2018 and also winning the Aberdare Cup Nationals in the summer of 2018 before playing at position number 1 in the final!
The pandemic has definitely affected tennis, there was a big break in lockdown for both training and matches, which was very challenging, so we all had to find other ways of keeping fit at home. Luckily it was summer so we were able to be outside enough. Although tournaments have stopped again for this second lockdown, we are fortunate enough to be able to play tennis and train outside at Queenswood which is very helpful."
What do you hope to achieve in the long term and where would you like your tennis to take you?
"It's hard to know what I want to do in the future with tennis until I have been to uni or I'm nearing the end of my time there. I don't know yet what my improvement rate will be. I would love to come out of uni and maybe play some doubles on the pro tour. Of course if my singles level is high enough by the end I would love to do that too, but it's hard to tell at the moment. Coaching is also a great option when you first leave and you need a job to start out."
Do you have any advice for other Q girls who would like to improve their tennis skills?
"For others just starting to play tennis or wanting to improve, my main piece of advice is to keep working and to get out onto the courts as much as you can! Tennis is definitely a sport where you get out what you put in, so the more hours you put into training, the more you will improve. It's also very important to keep enjoying it. I have found that when I'm enjoying my sport, I play a lot better and find that the hard work becomes a lot easier."
Is there anything you would like to add?
"I would like to thank Ms Sluter in her role as Director of Tennis and for helping me to sort out all of my training and transport and making mixing tennis with school possible. I would also like to thank my Sixth Form Tutor Mrs Bullock, for all her support in helping me to balance my sport and academics."
---