Nitto ATP World Tour Finals: Youka Chosen for Ball Girl Role at Prestigious Event
Saturday 14 November 2020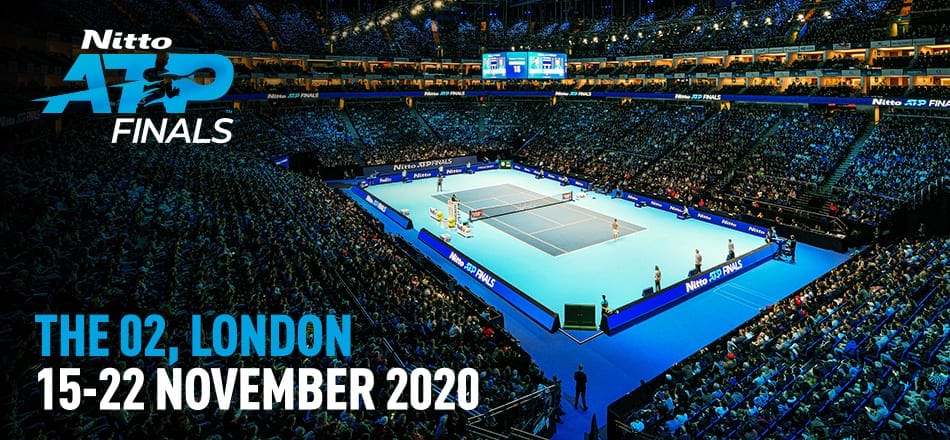 ---
In more tennis news, Year 10 tennis scholar Youka has been selected to be a ball girl at the Nitto ATP World Tour Finals. One of the biggest events in the UK's tennis calendar, the tournament will be hosted at the O2 next week.
Whilst this year the tournament will be held behind closed doors due to the coronavirus pandemic, Youka will still be rubbing metaphorical shoulders with the world's top tennis players including Novak Djokovic and Rafael Nadal.
We asked her how she came to be involved.
"It started last year when we applied online through the ATP website answering basic questions about myself and my background. We then got asked to do an audition process where kids from around the country performed some ball rolling and throws with some fitness components like speed, agility and coordination. The ball kids were then selected from there and I was very lucky to be chosen as one of the final 30. In October 2019 we did a weeklong training during the half term period while staying at a hotel further following to the Nitto ATP Finals at the O2 in November. The atmosphere and experience was amazing and it was so unbelievable that I can't explain it in words.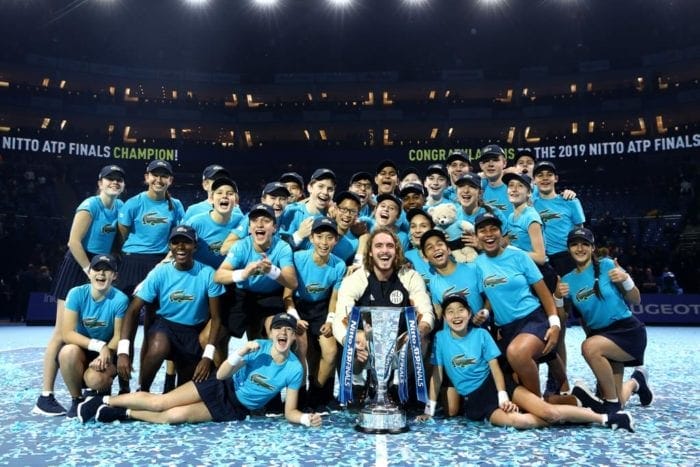 Youka (front right) with the ball kids and 2019 champion, Stefanos Tsitsipas
This year, there was uncertainty if the tournament would happen due to the pandemic, which meant that the process of trials and training could not happen. However, after being confirmed that the Nitto ATP Finals will take place this year behind closed doors, the organisers decided to call back 20 ball kids for the event again and I was among those selected. All of us has had the training and experience so we had no training this year so we all practiced at home, preparing and reminding ourselves on how to roll, how to stand and what to do in different situations. I am so happy and excited for this event as this will be the last year the ATP finals will be held in London and I am so excited to see my friends and yet again stand on the court with the top tennis players in the world."