A Message from Efa, 2020-21 Swimming Captain
Thursday 26 November 2020
We would like to introduce you to our Queenswood Swim captain 2020-21, Efa D.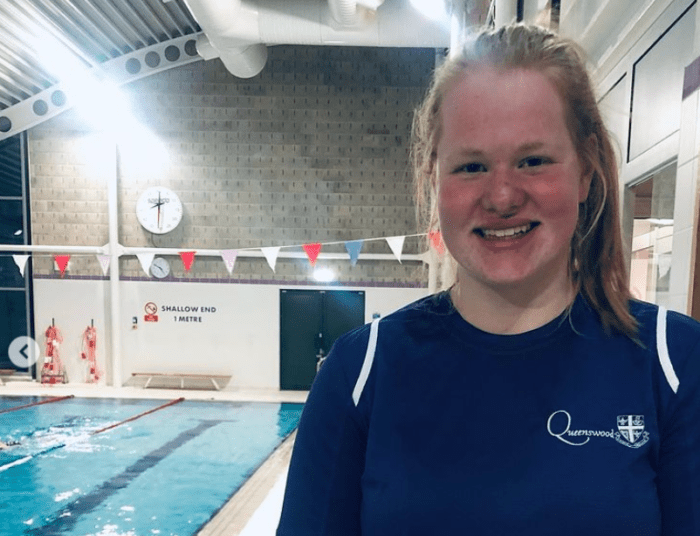 She has been a valuable member of the squad for many years now and would like to share the following message....
---
The Queenswood swimmers are still on fire despite the interruption of COVID-19. Unfortunately there are no galas this year but that hasn't stopped us training and setting our own goals.
We love seeing new faces so please come and join us – on Tuesday or Wednesday after school. Our friendly and competitive environment brings out the best in us and allows us to enjoy the sport we love.
Best Wishes
Efa