The Sixth Form Reimagined: Coffee Shop Open For Business!
Thursday 28 April 2022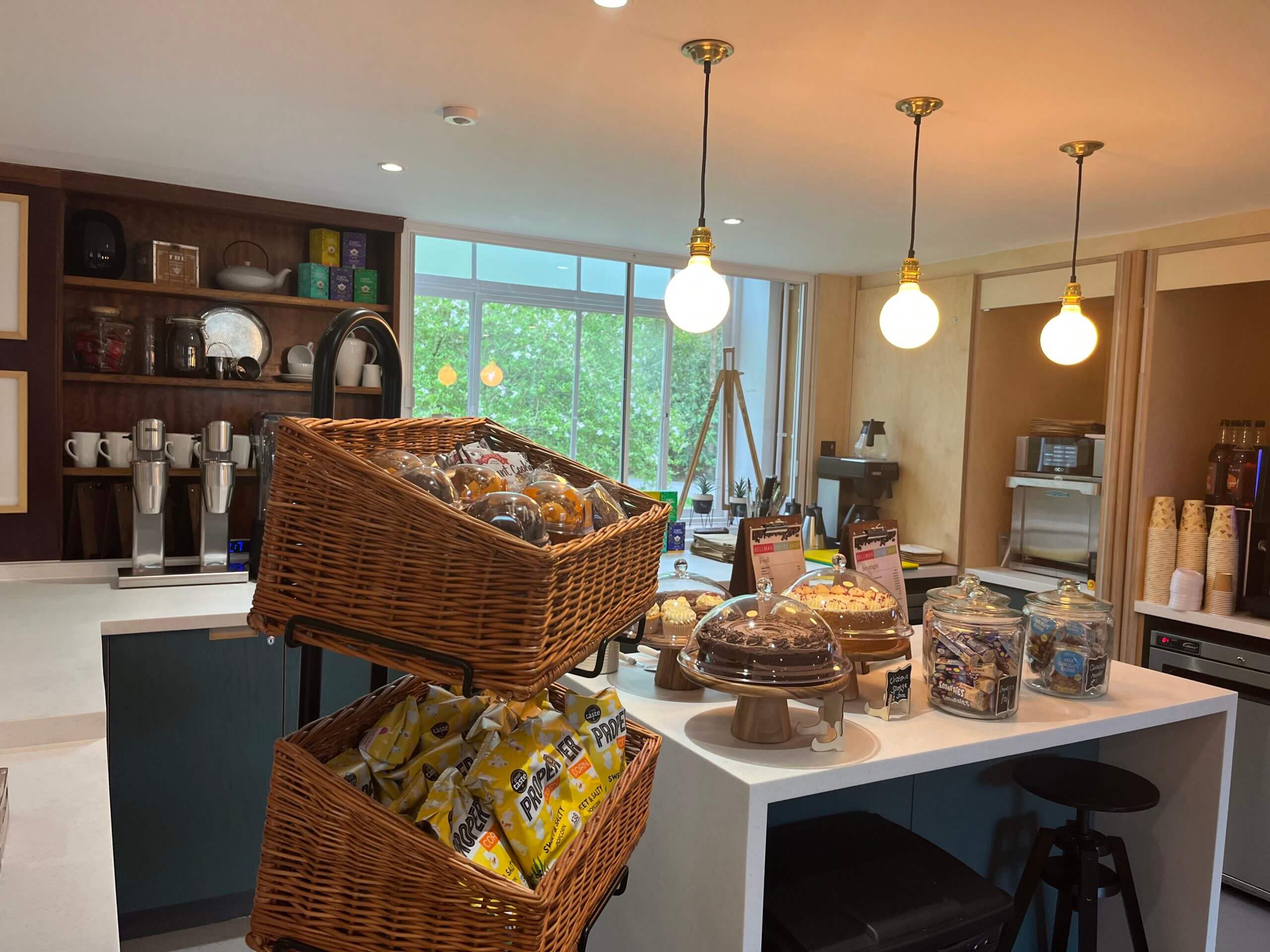 There was a real buzz at break time on Monday as our brand new Sixth Form coffee shop opened for business!
With a fabulous range of snacks, treats, hot and cold drinks on offer throughout the day, Year 12 and 13 (and quite a few members of staff) have been enjoying the relaxed, stylish ambience.
It's all part of our major refurbishment of the Bellman Sixth Form Centre, which is nearing completion. The bleacher seating and self-contained work stations have been installed and are already in use, as are the work stations on the mezzanine level.
This Friday, a party of Sixth Form representatives will meet with staff to share their experiences of the first couple of weeks in the new facility, and to discuss ideas for soft furnishing and wall art.
We'd like to take this opportunity to thank the many generous benefactors whose donations have made this project possible. We look forward to sharing more information about the Sixth Form Centre, including details of an official opening of the facility, in due course.