Highly Commended Award for Queenswood's Sixth Form Offering
Friday 12 May 2023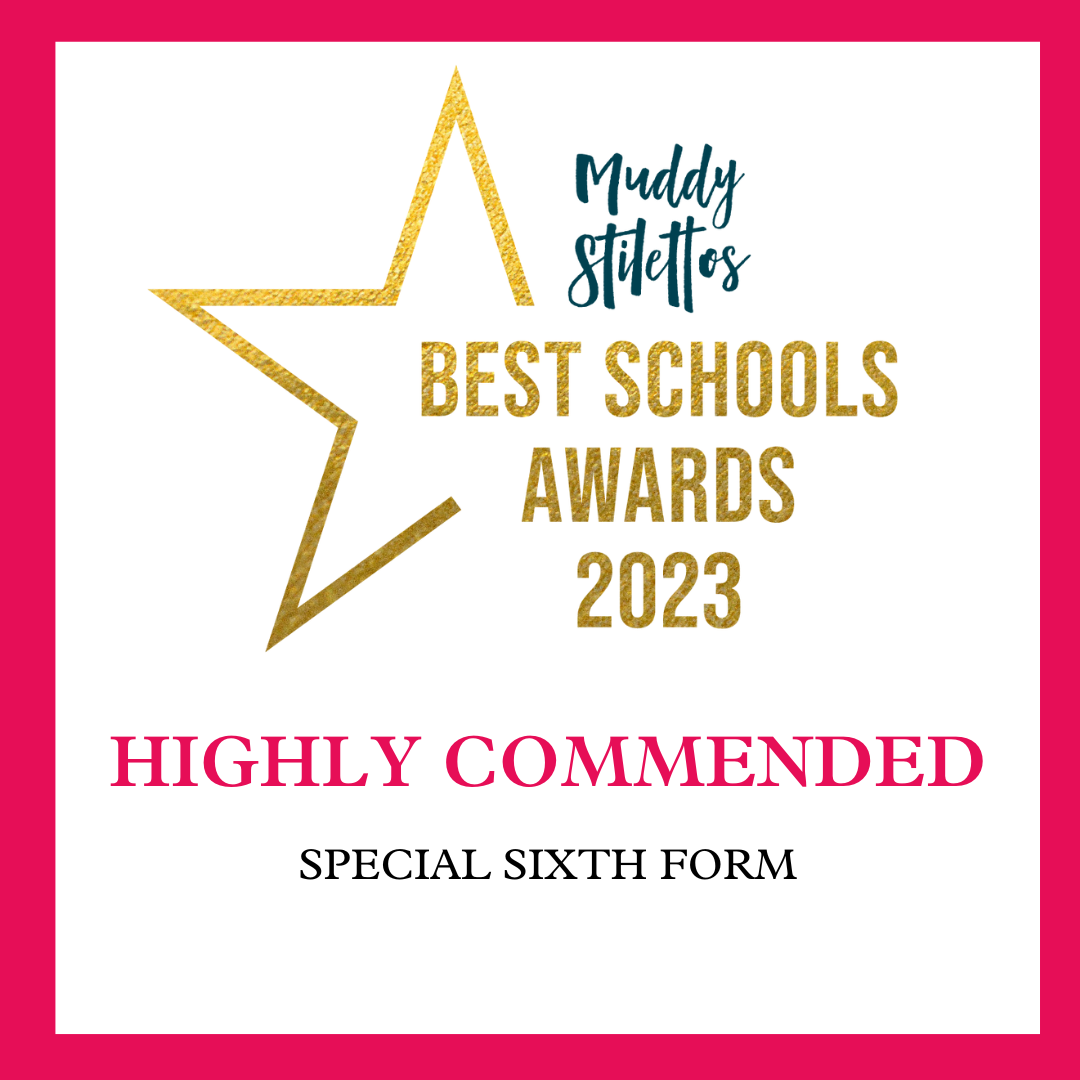 We're very proud to announce that Queenswood's one-of-a-kind Sixth Form offering has been awarded Highly Commended in the Muddy Stilettos Best Schools Awards 2023.

The judges were impressed by the ambitious and imaginative transformation of the Bellman Sixth Form Centre, and the introduction of the weekly university-style flat experience. You can read more about the development project below.

We now await the result of the final round of judging, which will be revealed next month.
---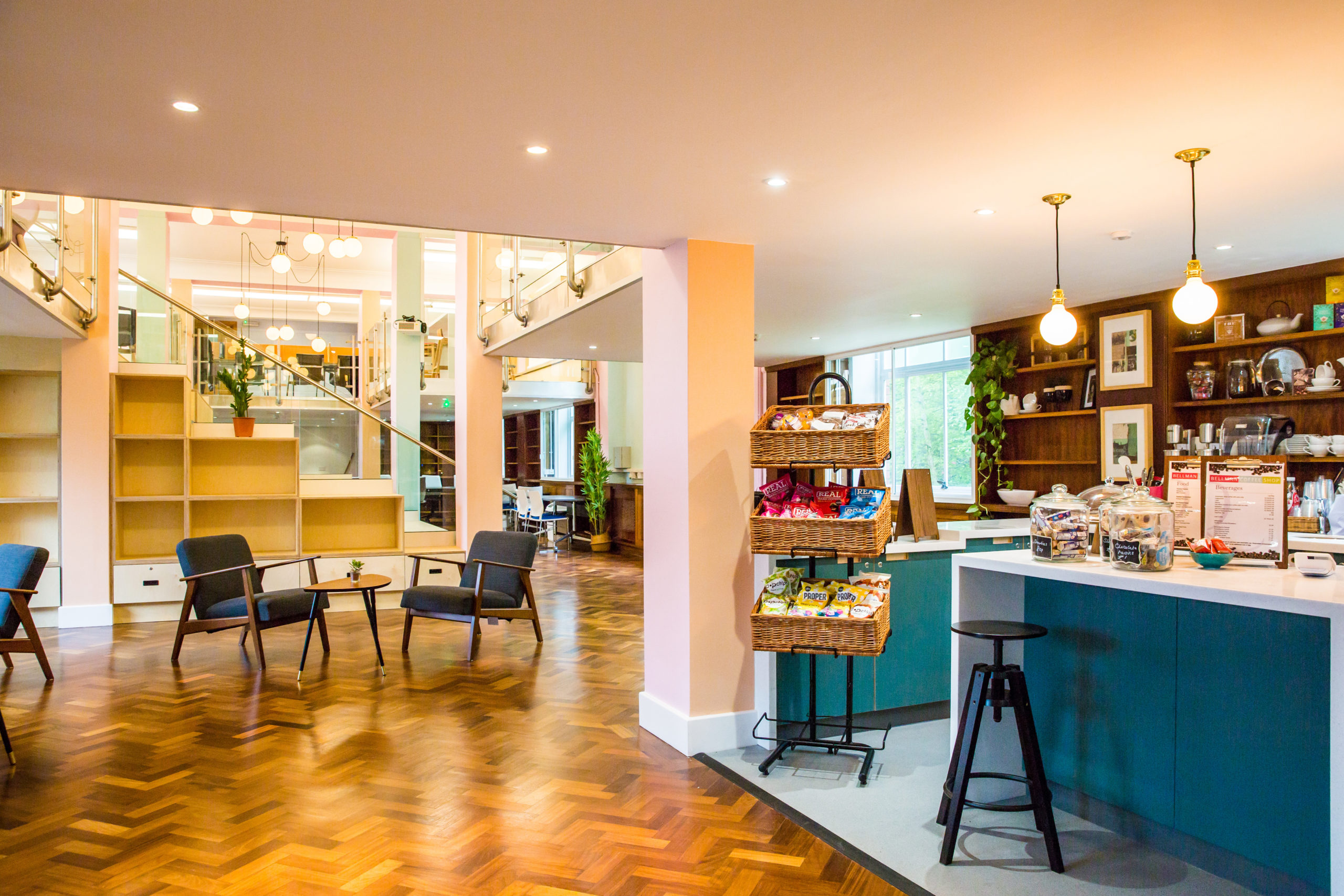 For many years, the Sixth Form curriculum at Queenswood, both in and beyond the classroom, has promoted and celebrated independence and resilience. Our curriculum has evolved in recent years to reflect the interests and ambitions of our students, with the introduction of A-Levels in Politics, Psychology, Media Studies and Photography, the Extended Project Qualification and our own unique timetabled Sixth Form enrichment programme, titled 'Column Q', in which students learn about finance, citizenship, investment and entrepreneurship, and critical thinking. Building on this success, in 2021-22 our vision was to create a physical environment that would truly reflect our students' aspirations for themselves.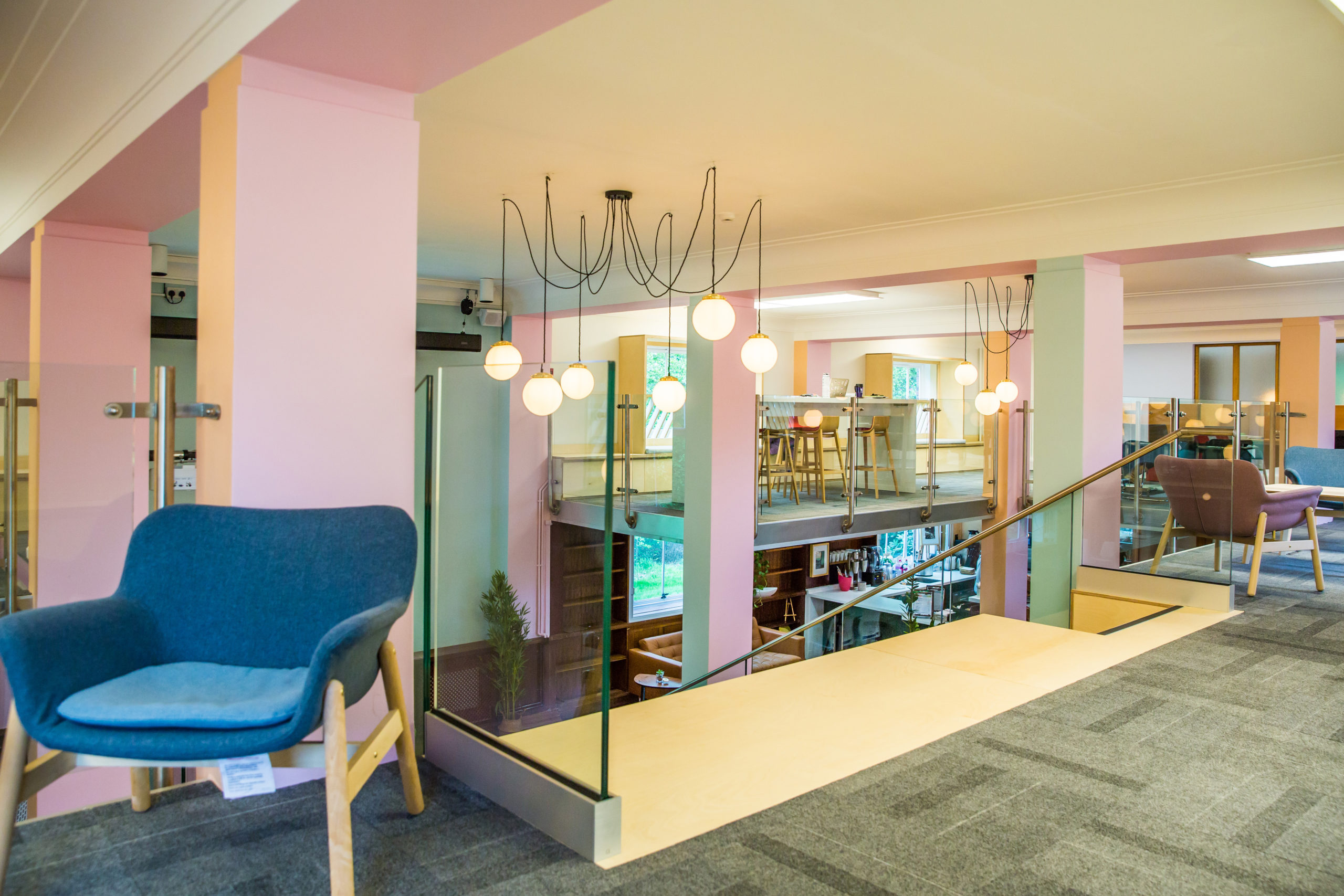 We completely re-configured and re-designed the interior of the existing Bellman Sixth Form Centre to provide an inspiring and multi-functional facility to form a real bridge between school and university.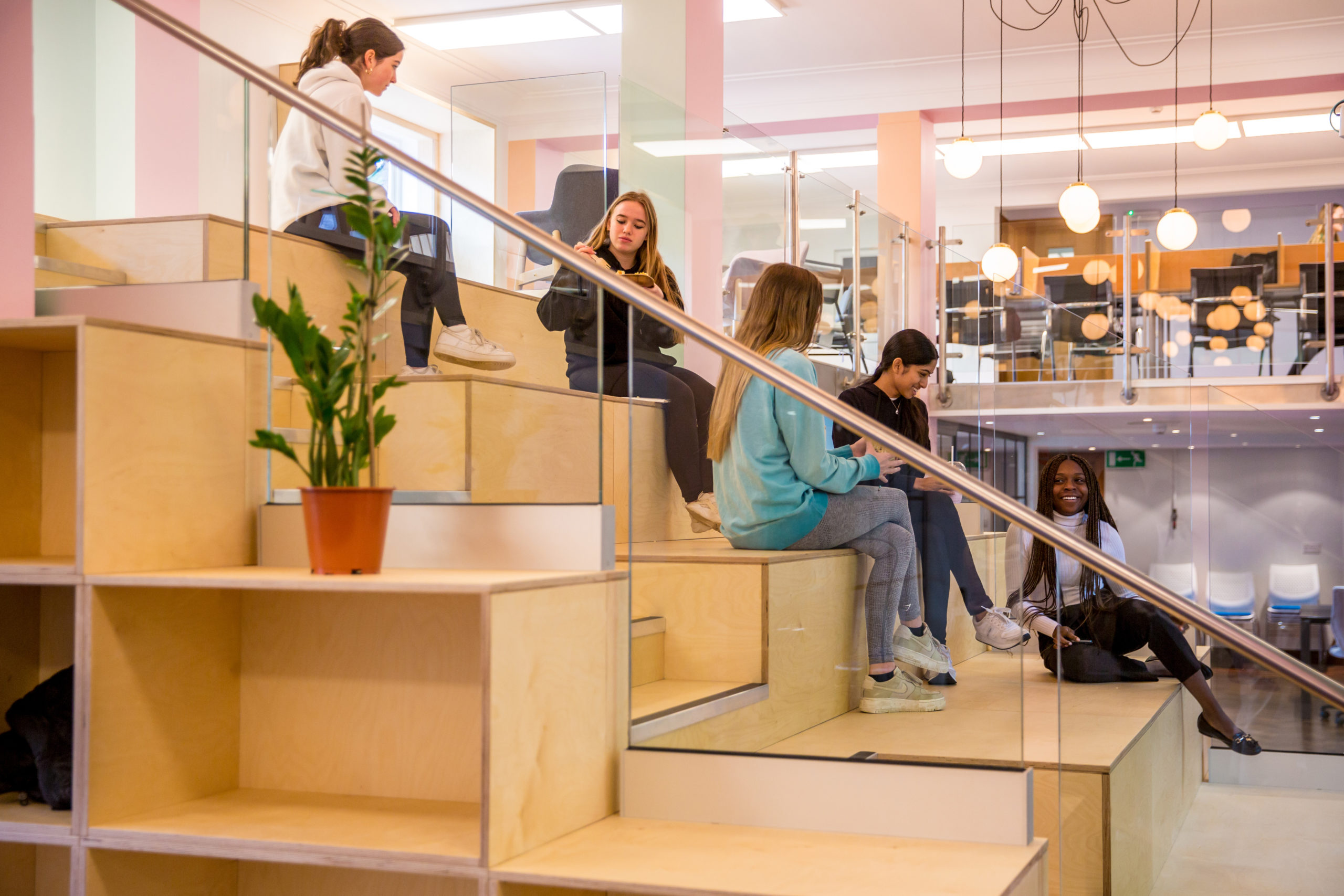 One of the main benefits of the new facility is that the Sixth Form Centre is now seen as an aspirational, exciting and purposeful environment for study and socialising. Since the completion of the renovation in summer 2022, the multi-functionality of the space has evolved through usage, and students have developed effective and sustainable patterns of working. On the top floor of the building, the Upper Sixth have quiet rooms for revision, with wipeable walls that can be used for note-taking and diagram-drawing. On the mezzanine level, the individual workstations function as hot desks for students to study during free periods. There are also more casual seating areas for relaxation and socialised. On the ground floor, the larger conference tables and breakout seminar room are used for discussion sessions. The wooden bleachers in the centre of the space serve both as an informal gathering area and as seating for lectures. The coffee shop, an exclusive privilege for Sixth Formers and teaching staff, has proved to be a tremendous asset.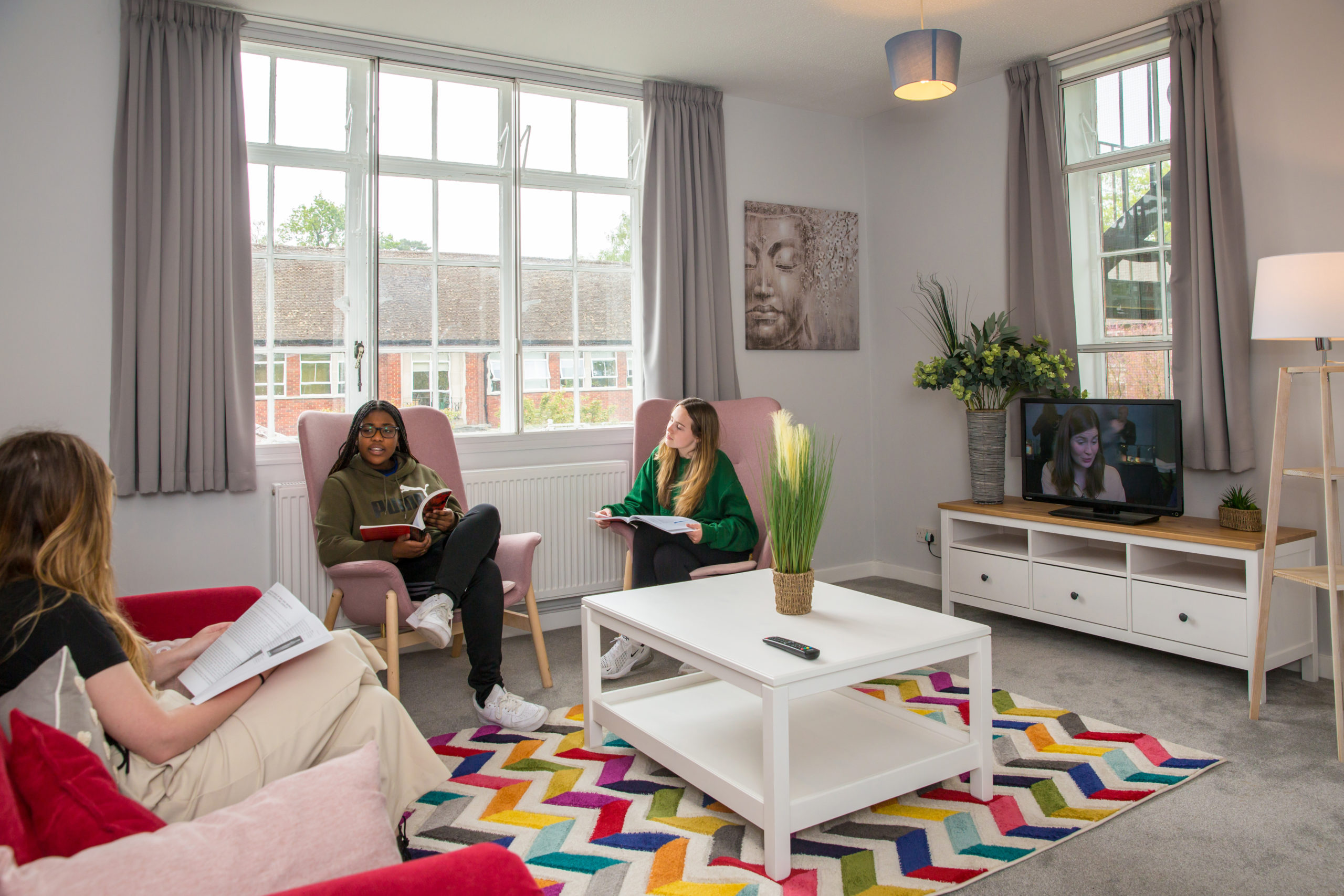 In addition, we created a unique self-contained, self-catered student flat on campus. Each week a group of Sixth Form students spends four nights in the flat, learning to cater, clean and budget for themselves – the ideal preparation for life at university and beyond.