OQ Golf Society
Tuesday 3 July 2018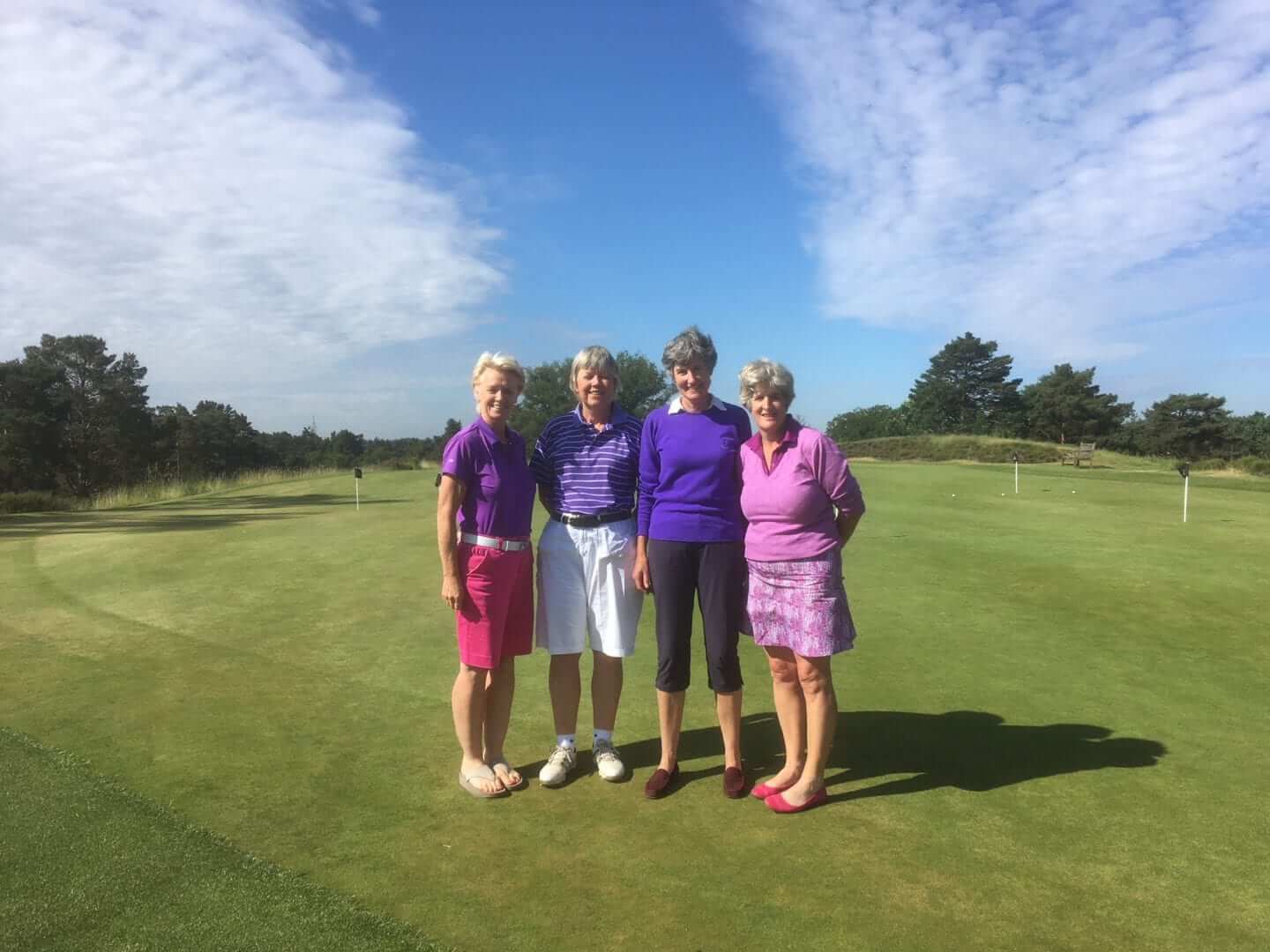 In June the OQ Golf team took part in the annual Silver Tassie (or the Tassie as it has now become) at the prestigious venue of the Royal Berkshire, home to the Tassie.
Taking on independent girls' schools from across the country, Jo Rumsey, Karen Arnold (Mrs Ellam), Kate Young (Mrs Eckett) and Rosemary Icke (Mrs Lockwood) secured the runners-up position in the main team competition, with Jo and Karen winning the Scratch Trophy. 7th in 2016, 5th last year and 2nd this year – liking the direction ladies! Huge congratulations – with St George's Edinburgh lifting the trophy and some big names out there, you did an amazing job!
A fantastic achievement by the team and one the OQ Golf Society (OQGS) is looking to build on and expand its membership. The OQGS competes in the annual Tassie event, as well as meeting up as a Society annually in the Autumn at different venues – this year being Brookmans Park Golf Club. Do you play golf? Would you like to join the Society? All levels welcome! Contact organiser Rosemary Lockwood rosemarylockwood2806@gmail.com for more information.