OQ Charlotte Bostock – Seven Worlds, One Planet
Tuesday 26 November 2019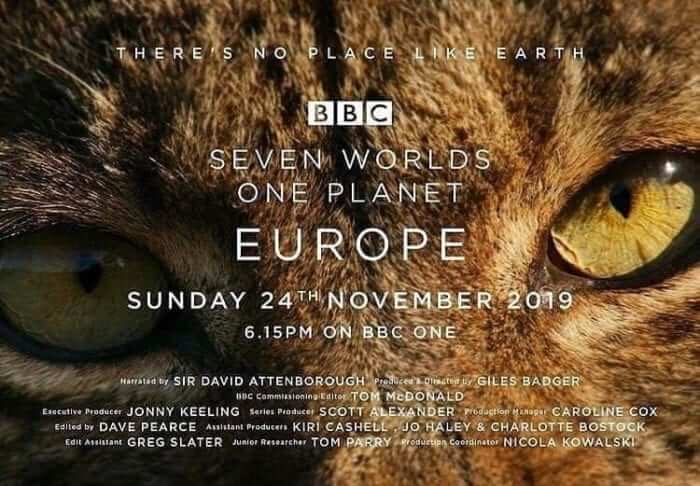 Former pupil Charlotte Bostock is Director and Assistant Producer on the BBC's fabulous Seven Worlds, One Planet – Europe, which is narrated by David Attenborough. An exciting episode which explores a crowded continent, transformed by mankind, where extraordinary animals are found in surprising places.
OQ Charlotte is part of the Natural History Unit at the BBC and is at the forefront of filming on location as well as undertaking research. The department is best known for its highly regarded nature documentaries, including The Blue Planet.
Catch up with the team at the end of the episode, for a taste of behind the scenes and challenges experienced, where you will also find Charlotte in front of the camera!
Charlotte told BBC Wildlife Magazine how one day while checking out camera-traps to locate Iberian lynx in Spain, she found wild lynx Farron had crept up alongside her. A very special 30 minutes followed which Charlotte recalled "That moment we were equals, just two animals existing in the same space at the same time. There was complete trust on both sides. It really was something to be in the presence of such a majestic and rare cat, whose near extinction was our responsibility".
Also catch Charlotte's interview with ITV's Lorraine Kelly here