OQ Announcements February 2022
Tuesday 8 February 2022
Engagements
We send our warmest congratulations to the following OQs on the announcement of their wonderful news:
Holly Bostock to her partner Anthony Arnold. The happy couple live in Vietnam but were visiting their family in the UK for Christmas when Anthony proposed.
The drizzly Boxing Day weather did nothing to dampen the romantic moment and it was especially wonderful for Holly and Anthony's families to share in the happy time as the couple had not been able to visit home for two years due to the Coronavirus pandemic.
Anthony, a photographer, also attended a boarding school and he and Holly often enjoy talking about the fun times they both had at their respective schools. You will see in the photograph that Holly is wearing her beautiful ring on her little finger as it didn't fit her ring finger initially. It has now been altered and fits perfectly!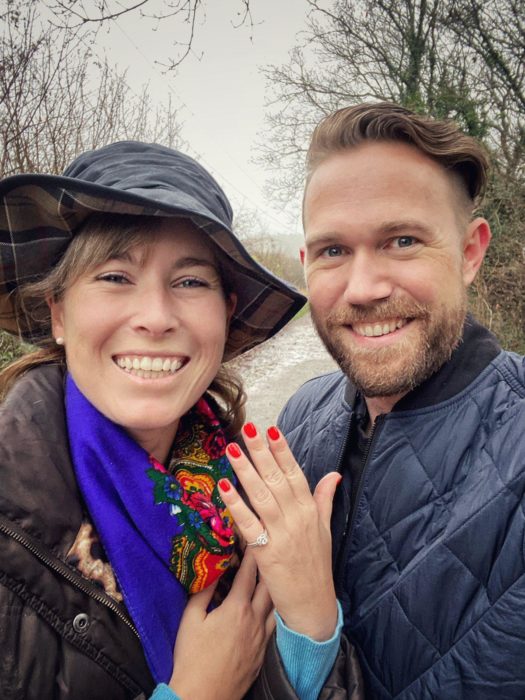 ---
Lucy Harvey to Stuart McMillan. Knowing Lucy's love of Christmas, Stuart proposed on Christmas Eve 2021, in the Cayman Islands, on the beach in the area he grew up in. Lucy says it was a very special and surreal time! Lucy is an OQA Committee member and the couple are based in London, but with family in the Caymans, there will no doubt be trips back and will be able to reminisce their romantic proposal.