¡Viva España! Savouring the Flavours of Spain
Friday 13 October 2023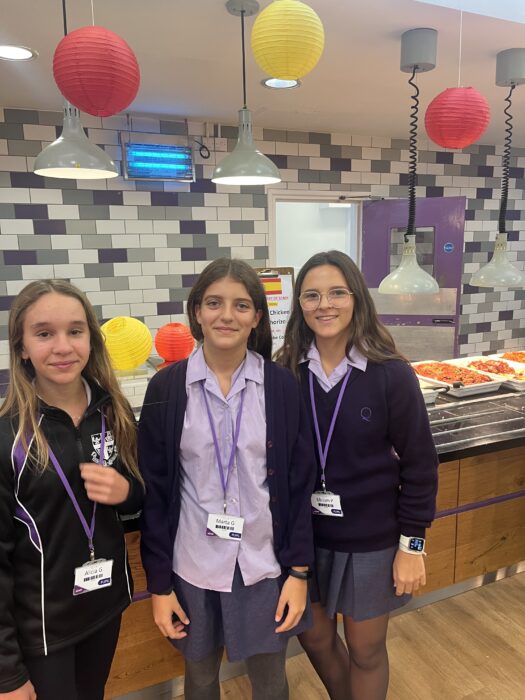 Spanish National Day, also known as "Fiesta Nacional de España," celebrates the unification of Spain and commemorates Christopher Columbus's arrival in the Americas. In Spain, the day is marked with parades, military displays, and cultural events, fostering a sense of unity and pride among the Spanish people.

One of our Year 9 Spanish students, Marta GR, led an initiative to celebrate this occasion at Queenswood, and in response, our fantastic Catering Team served a delicious Spanish themed lunch for all of the pupils and staff. The festivities were further celebrated with Spanish music, decorations and the display of the Spanish national flag. Felicitaciones!
Pictured above are Spanish students - Alicia and Marta (Year 9) and Miriam (Year 10).