Tribute to Tom Hammond, Co-Artistic Director of the Hertfordshire Festival of Music
Friday 7 January 2022
We are deeply saddened and shocked by the news that Tom Hammond, conductor and co- Artistic Director of the Hertfordshire Festival of Music (HFoM), sadly passed away at his home recently.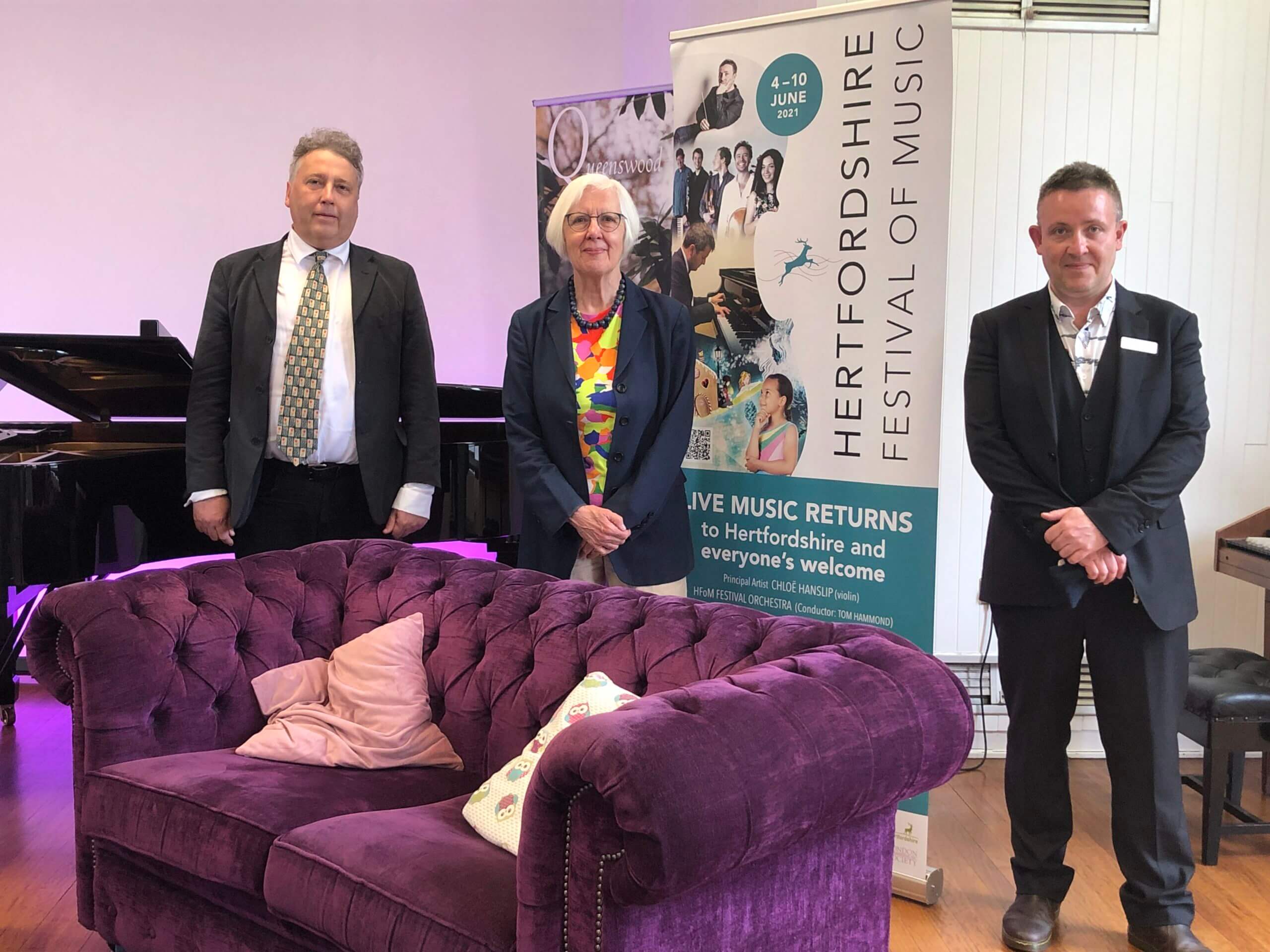 Tom Hammond (r) with co-Artistic Director James Francis-Brown and composer Judith Weir CBE, June 2021
As a proud sponsor of the HFoM, it was a pleasure and a privilege for us at Queenswood to work alongside Tom. His passion for musical excellence, his creativity and personal warmth were truly inspirational. He will be greatly missed.
Our thoughts and prayers are with his partner, family and friends at this difficult time.