Three Queenswood Runners-Up Prizes at Welwyn Hatfield Youth Awards
Friday 3 March 2023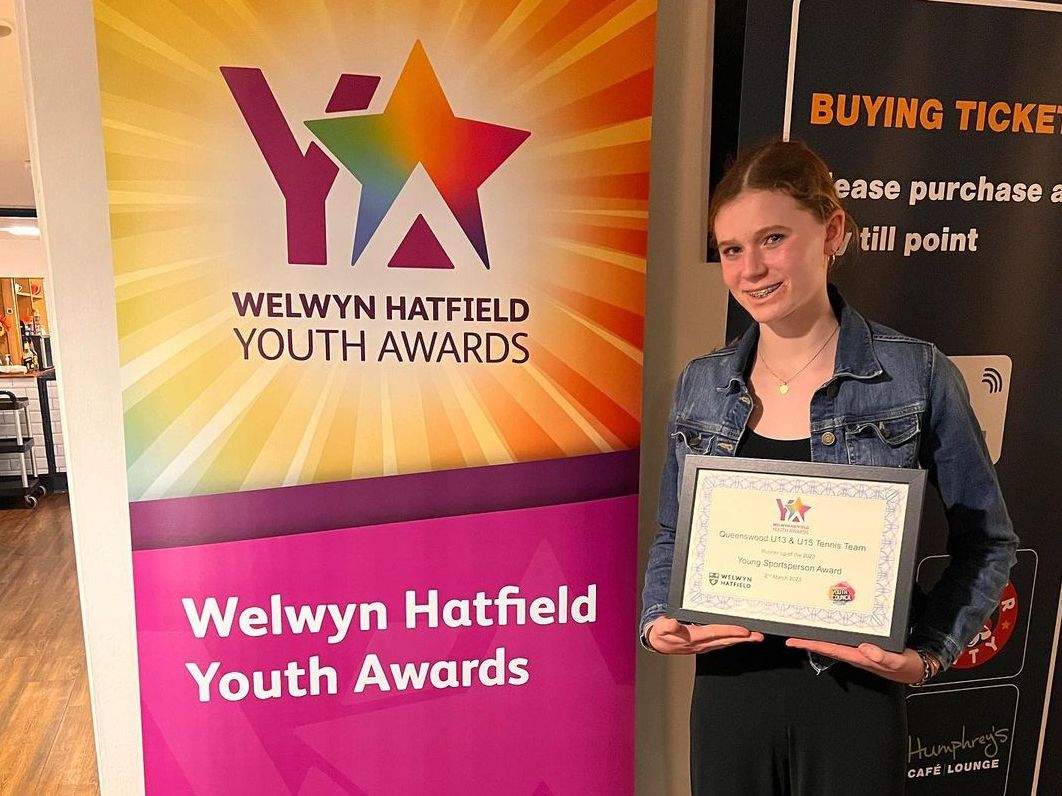 Queenswood pupils picked up three runners-up prizes for sporting and artistic achievement at the Welwyn Hatfield Youth Awards on Tuesday 2 March.
The U13 and U15 tennis teams were nominated in the Young Sportsperson category for their tremendous double achievement at the National Schools Tennis Finals in December 2022.
Teagan M (Year 9), who has enjoyed great success in and out of school in ballet, contemporary, commercial and street dance, was nominated for both Young Sportsperson and Young Artist.