Theodora Shares Her 'Approaches to Portraiture' Photography Project
Friday 11 March 2022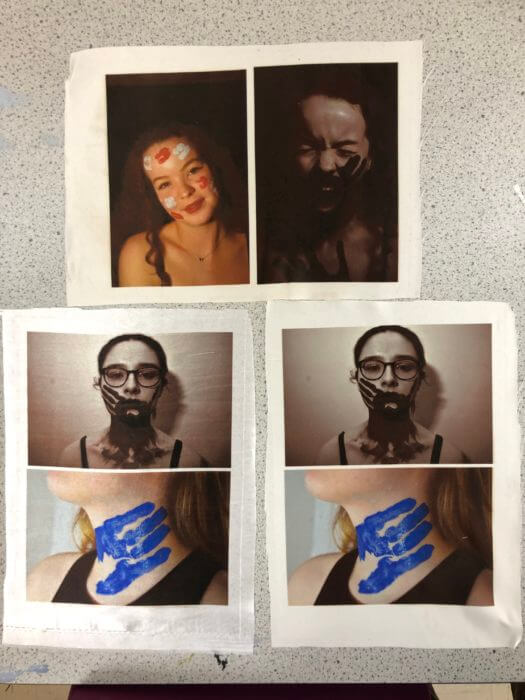 ---
Family, Up Close & Personal and Sequence & Time were the sub themes of my Approaches to Portraiture project. Through my investigations, I made connections with artists - John Coplans and Elinor Carucci, whose influence led me to focus upon hands and their expressive, emotional and aesthetic qualities.
We communicate with our hands through hand gestures and touch, there is a simplicity to hands but they can 'say' so much. Through black and white photography, their natural beauty, form, texture and shape - whether young or old, is accentuated.
I explored high contrast effects in my images working in monochrome. I also explored desaturation in my work with a shallow focus. As well as this I experimented with selecting specific areas to keep 'in focus' as my ideas began to develop.
Coplans created compelling self-portraits in black and white of his aging body, creating close up triptychs of his elbows, knees and feet, enhancing the aesthetic of wrinkles, pores and hair. In contrast to Coplans, Carucci's work is more sensual in nature, capturing intimate moments between friends, family and lovers.
Having explored these themes in depth, I synthesised these elements in my own self-portraits, selecting fragments of my black and white images, focusing on the hand within each. By doing this it detaches them from their surroundings. I utilised a Gaussian blur effect to highlight the personal and emotional experience of the moment of 'the touch' in an effort to self-comfort, soothe and calm ones-self against anxiety, distress or sadness.
Theodora C - Year 12