Tennis Team retain National Title!
Monday 9 December 2019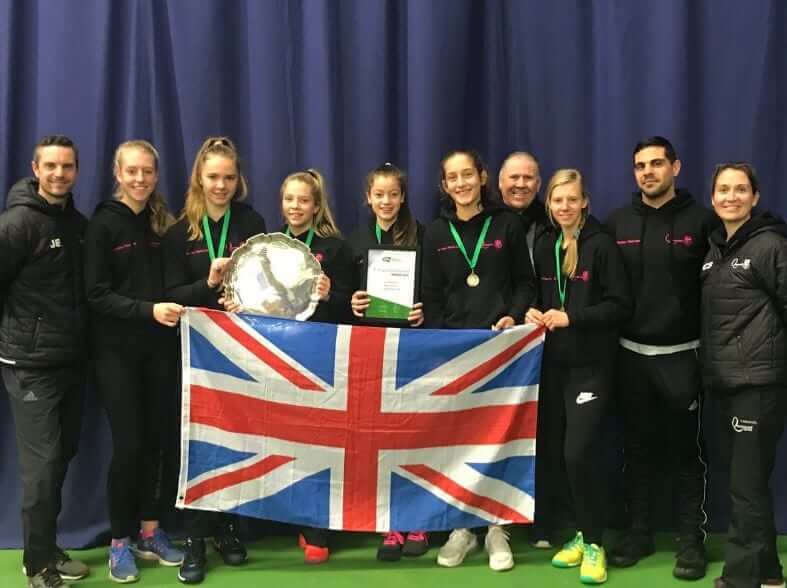 Our U15 Tennis team is celebrating after a spectacularly successful weekend at the Bolton Arena.
For the first time in Queenswood's history, the girls retained their National title. They were victorious against every opponent at the Finals.
Over 600 schools participate in the competition, and Queenswood's victory means that for the second year running we are ranked as the LTA's number 1 school for girls' tennis!
The team comprised:
Maia Mountain (Captain)
Imogen Haddad
Jess Matthews
Leyla Elmas
Tiziana Schomburg
Laura Schomburg