Tennis star Issey wins Bahrain ITF Juniors Championships 2019
Thursday 7 November 2019
Issey Purser (Year 11) has enjoyed amazing success over the October half term at the Bahrain ITF Juniors Championships.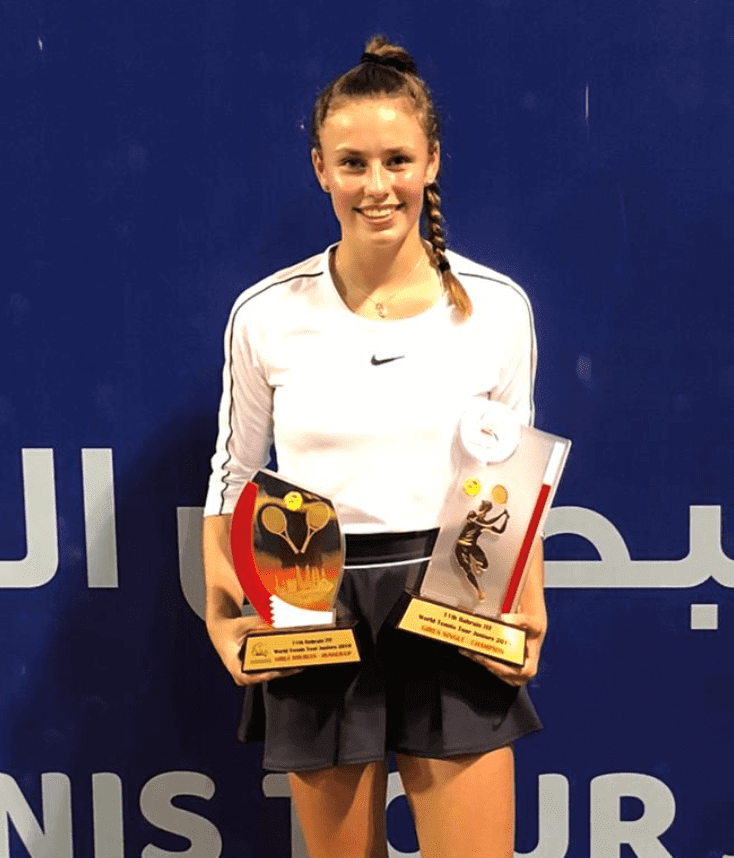 She was the outright winner of the singles competition in Manama, and did not drop a single set in all five matches played.
In the same week, she reached the final of the doubles competition - an outstanding accolade.
Queenswood's Director of Tennis, Catherine Sluter, is delighted. 'This is a huge achievement for Issey and is a massive step in the right direction. She has made significant progress over the last few months on the court, and we are immensely proud of her at Q!'