Sports Day 2022
Friday 1 July 2022
ELEANOR J (YEAR 9)
To bring Enrichment Week to a close, the whole school gathered to take part in Sports Day on Friday 24 June. The day began with a House Cheer which saw the school creating and rehearsing a team cheer within their Houses. All Houses created a song to go alongside their dances with lots of synchronisation and acrobatics. The judges discussed and crowned Hartley the winner and Waller runners up.
The first races began at 10:45. Many events took place throughout the day on both track and field including 1500m, 100m, javelin, long jump and discus etc. In each year group, each House had two relay teams of four which brought the students' events to a close.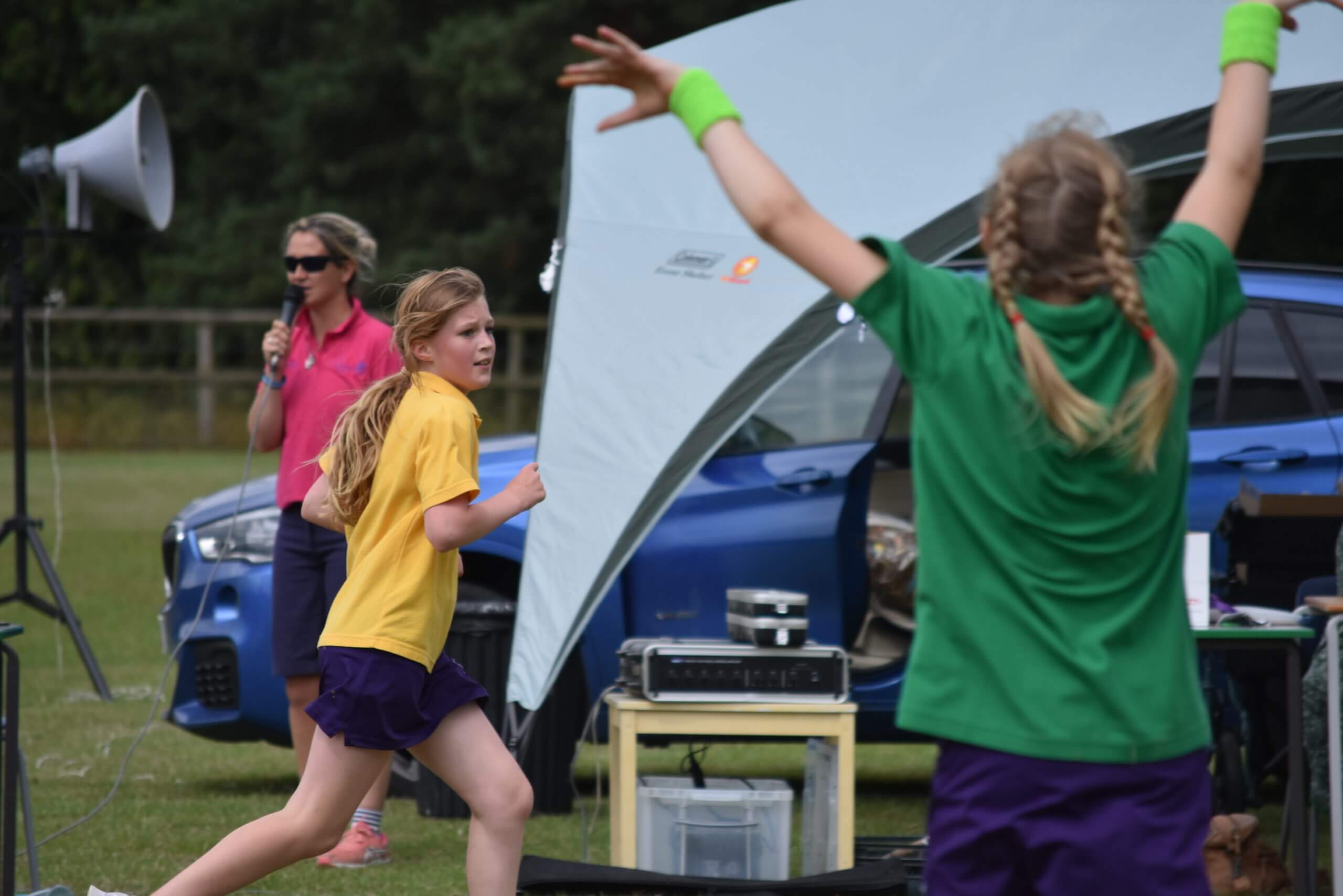 However, it was not over yet as teachers, Sixth Formers and parents gathered together to form their own relay teams for the Purple Mile. This included four consecutive laps of the track (each runner sprinting 100m each) in an epic showdown. It was extremely close but it ended with the parents in third place, the teachers in second place, and the Sixth Formers taking 1st place.
Throughout the day, there was a stall set up by the parents where you could buy raffle tickets, various drinks, homemade cakes and fruit etc. You could also have ice lollies with your fish and chips at lunch too!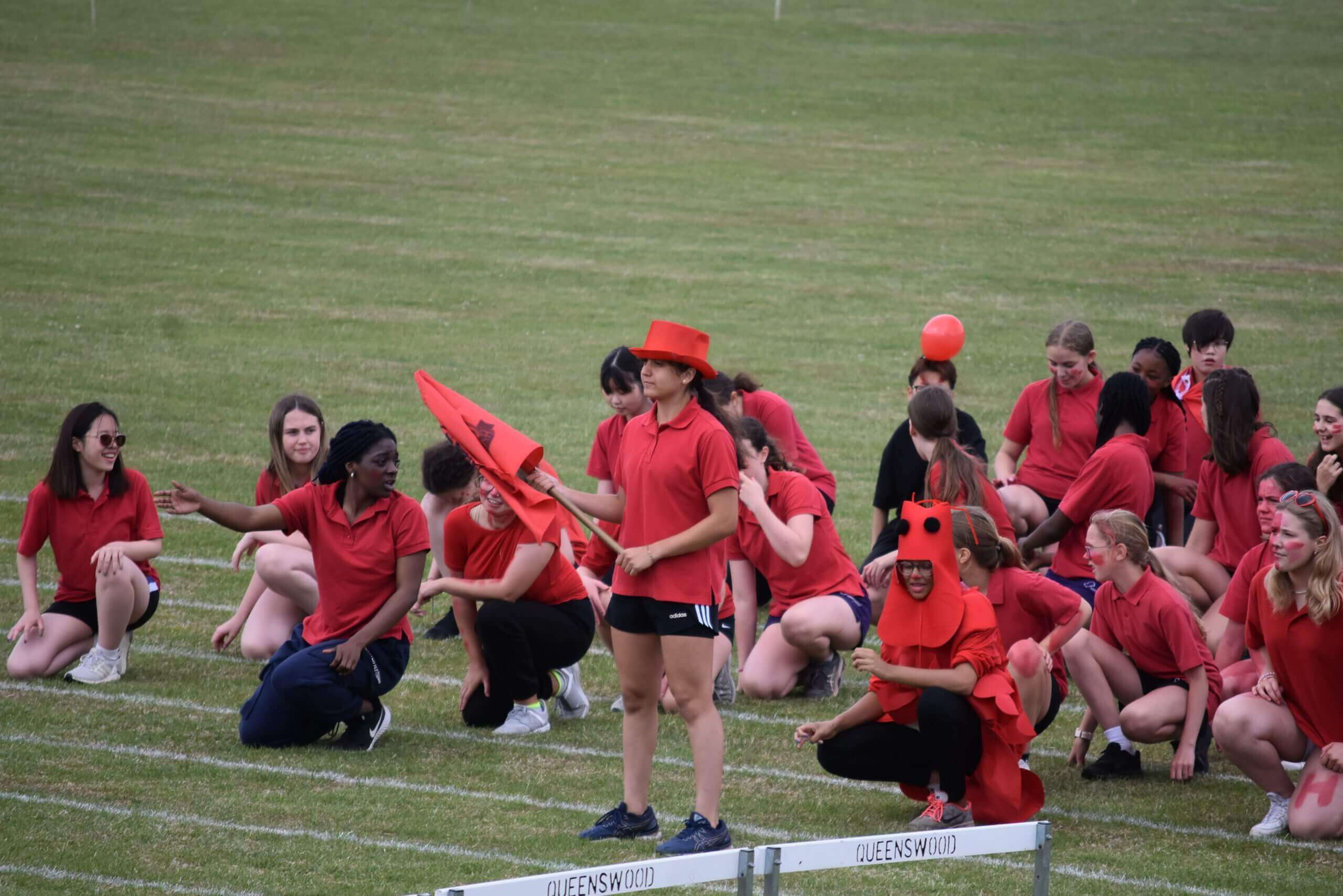 To close Sports Day, there was a prize giving mentioning the best times and distances for each event out of the whole school and the numbers were drawn for the raffle on the parents' stall. All the points were added up and it was revealed that overall North had won! The day ended with thanks given to the team who set up and prepared for sports day such as the caretakers and the PE staff.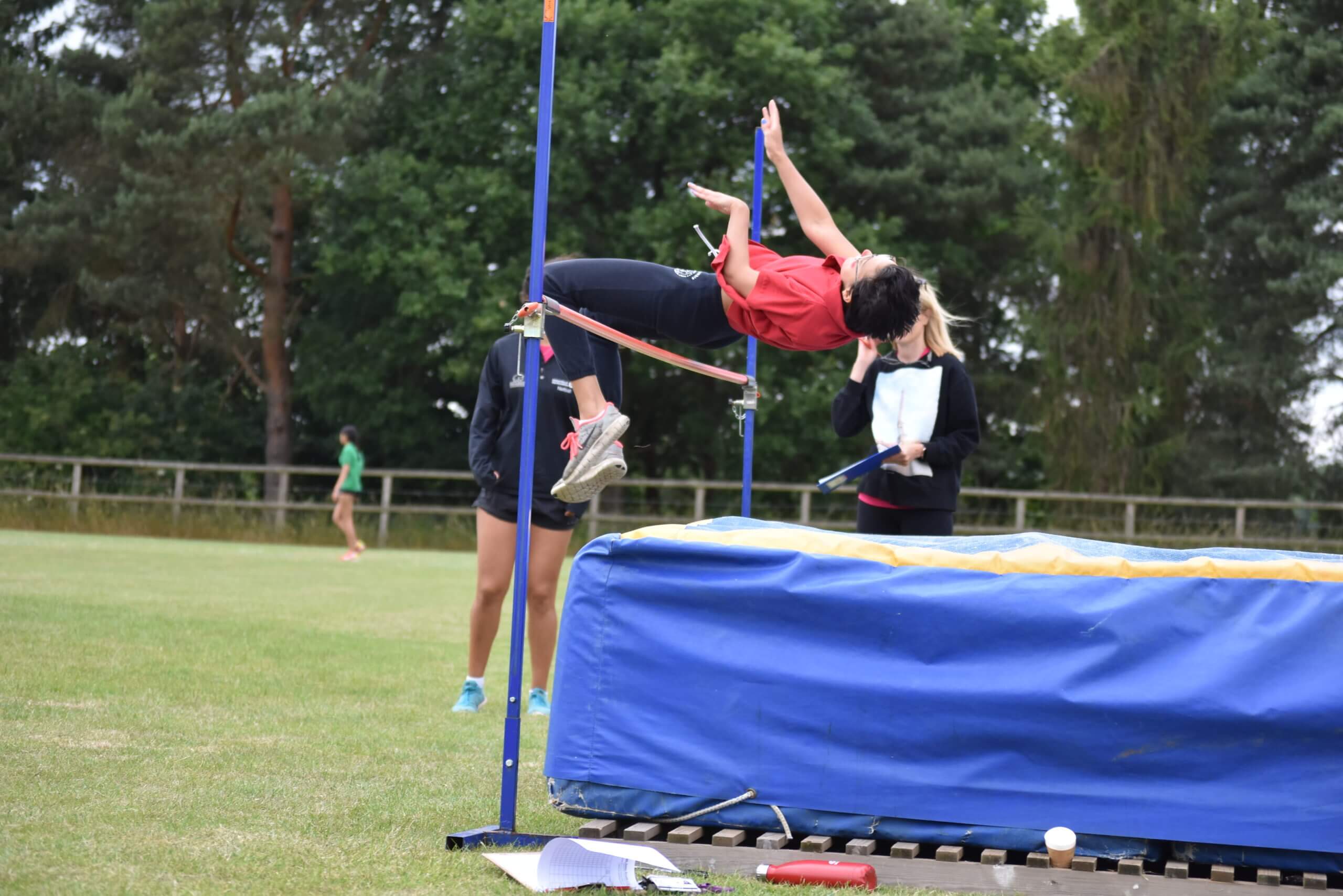 ---
Results
Hurdles
13.82
Dahlia C
Year 9
100m
13.25
Maya O
Year 9
300m
51.22
Abi T
Year 8
200m
28.31
Maya O
Year 9
800m
2:44
Abi T
Georgina H
Year 8
Year 9
1500m
5:16
Gabby R

RECORD

Year 8
Long Jump
4.09m
Chloe D
Senior
Triple Jump
8.42m
Chloe D
Senior
High Jump
1.50m
Dahlia C
Year 9
Shot
8.94m
Anni W
Senior
Discus
26.27m
Olivia L
Senior
Javelin
25.00m
Eleanor J
Year 9
Year 7 Victrix Ludorum
24 pts
Chloe C
Year 7
Junior Victrix Ludorum
22 pts
Shenel O
Rosie E
Year 8
Year 9
Senior Victrix Ludorum
31 pts
Moni O
Year 12
OVERALL WINNERS
CLAPHAM NORTH
PHOTOGRAPHY BY THEODORA C (YEAR 12)