Sofia Reaches County Finals of Road to Wimbledon Competition
Thursday 10 June 2021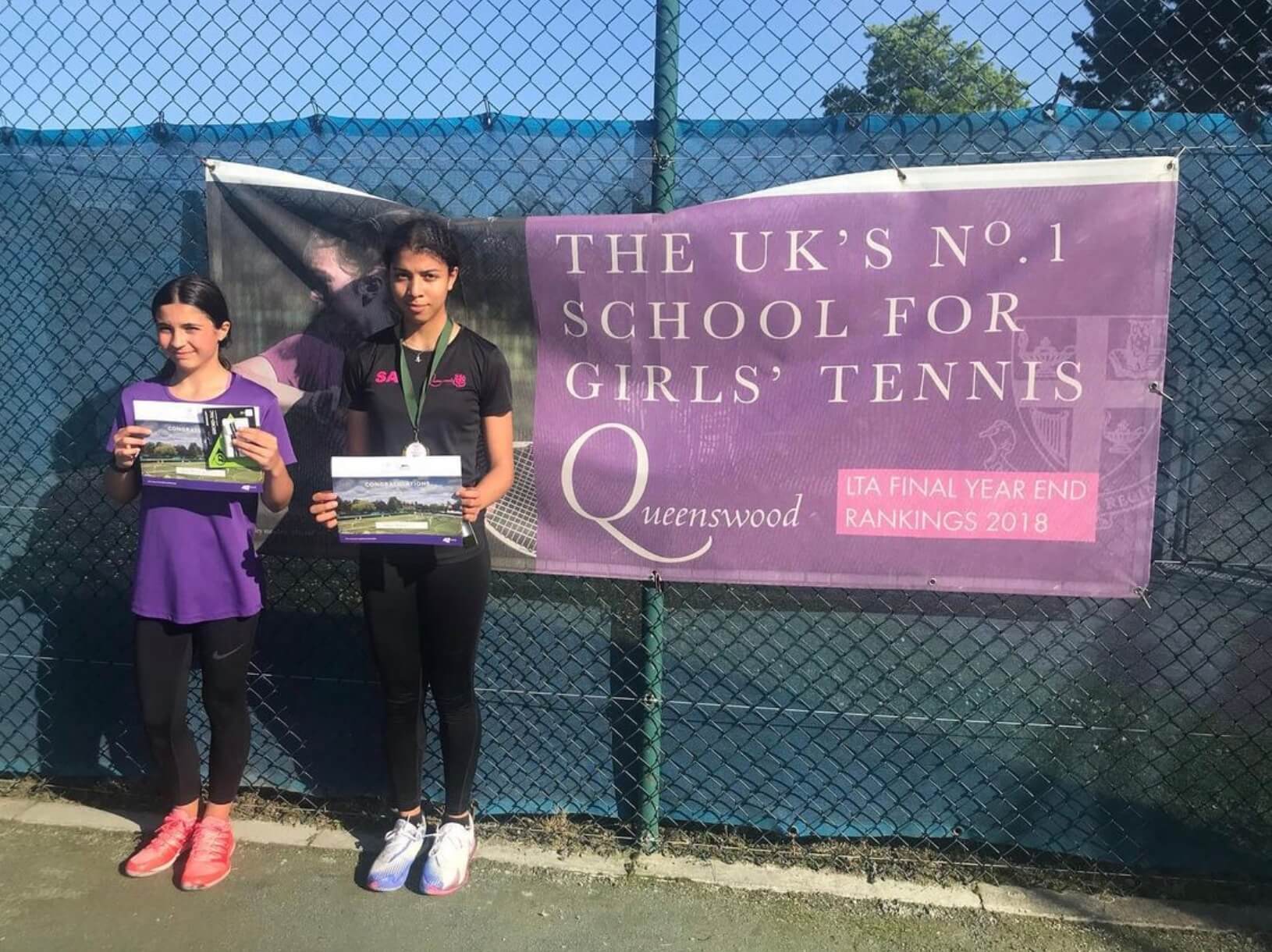 Ava M (l) and Sofia A (r), finalists in the Queenswood U14 Road to Wimbledon competition
32 pupils in Years 7, 8, and 9 have been competing all term in the Queenswood U14 Road to Wimbledon competition.
This week saw the semi-finals and finals being played with Ava K, Scarlett-May M, Ava M and Sofia A making the last four.
Ava and Sofia played in the final with Sofia eventually emerging victorious. Sofia will now go on to the County finals later this month.
This is a National competition, with thousands competing up and down the country. It's a fantastic opportunity for Sofia.