Ruby Wax: How To Be Human – The Manual
Wednesday 21 November 2018
Ruby Wax, comedian, writer and recipient of an OBE for services to mental health, will visit Queenswood on the evening of Wednesday 16 January 2019.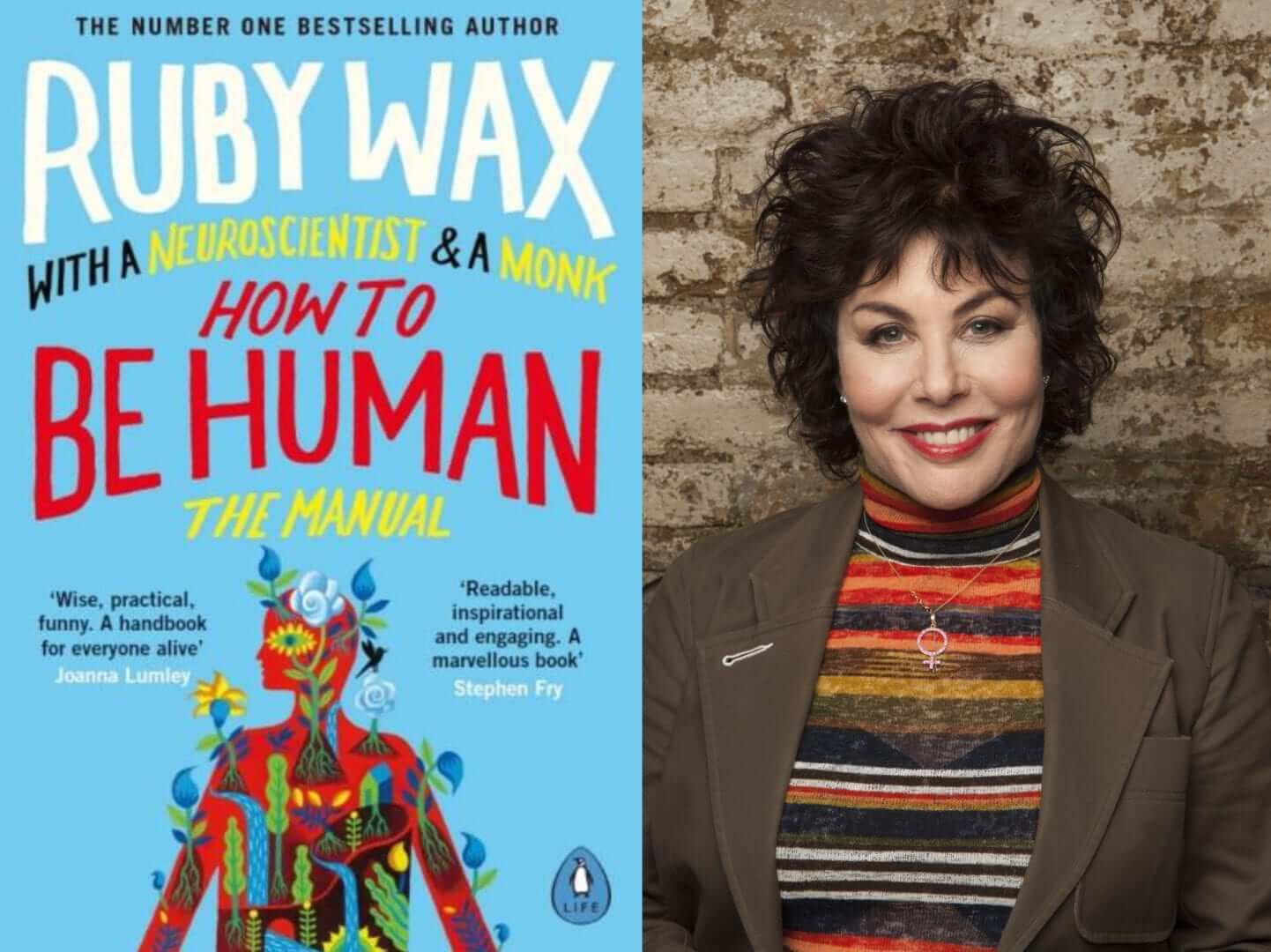 She will be talking about her latest bestseller, How To Be Human – The Manual, which is published in paperback on 3 January.
Tickets £20 adults, £10 children (18 and under)
A free copy of the book with every adult ticket purchased
---
'Wise, practical, funny. A handbook for everyone alive' – JOANNA LUMLEY
'Ruby Wax has spent a lifetime trying to be human.... with this book, she's so very nearly there...' – DAWN FRENCH
'Readable, inspirational and engaging. A marvellous book' – STEPHEN FRY
'Ruby has beautifully fused neurology and spirituality and given us a means to cope' – RUSSELL BRAND
'Utterly readable and surprisingly wise' – NEIL GAIMAN
---
Ruby says of her latest book:
'This book is about how to be human. Why we haven't figured this out by now, I do not know....
'We should be having the time of our lives at this point in history. With technology so smart, at a click of a finger you can order a husband at two in the morning, have food delivered straight into your mouth and shop while you sleep – but still we're not happy. The book tells you why and what we can do about it. Now is the time to upgrade our minds as much as we've upgraded our iPhones.'
---
Ruby Wax began her career at the Royal Shakespeare Company and is a successful comedian, TV writer and performer of over 25 years. Ruby additionally holds a Master's degree in Mindfulness-based Cognitive Therapy from Oxford University, and was awarded an OBE in 2015 for her services to mental health. She is the author of books Sane New World and A Mindfulness Guide for the Frazzled, and has toured all over the world with the accompanying one-woman shows. Both books have reached the number one spot on the Sunday Times bestsellers list. She is Visiting Professor in Mental Health Nursing at the University of Surrey, an Ambassador for the charities Mind, Time to Change and Sane and sits on the board of the Anna Freud Centre. In November 2017, she was announced as the president of the UK's leading relationship support charity Relate.