Record numbers sitting Queenswood's 11+ exams this weekend
Thursday 14 January 2021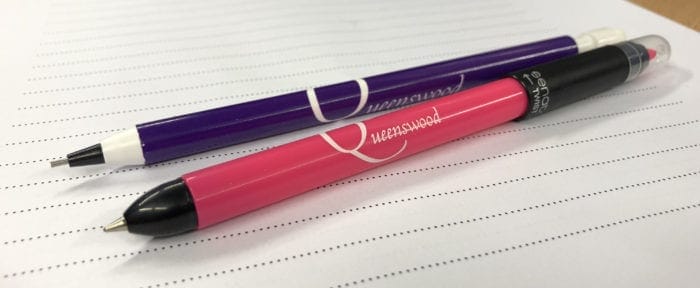 We would like to wish all the very best to all Year 6 pupils sitting the Queenswood 11+ entrance exams on Saturday 16 January.
This year, we've moved all testing online, and have created a brand new secure section of this website to host the exam papers and collect the scripts. With over 170 pupils sitting the exams, we've also set up 17 virtual 'invigilation rooms' viw Google Meet, to ensure that the exams are as fair and rigorous as ever.
In her letter to prospective families, Mrs Cameron offered these words of reassurance:
'I send you warm greetings from Queenswood and I am delighted that your daughter is sitting our entrance exams in the hopes of joining our school community. I realise that exams can be somewhat daunting at the best of times, but given the current circumstances and the online approach we've adopted this year, I understand that your daughter may be feeling a little nervous. Please do reassure her that we will take this into account when we are assessing her efforts.
I wish your daughter the best of luck and I look forward to sending you the outcome of her application at the beginning of February.'
---