Queenswood's Invincible Tennis Teams Through to National Finals!
Friday 11 November 2022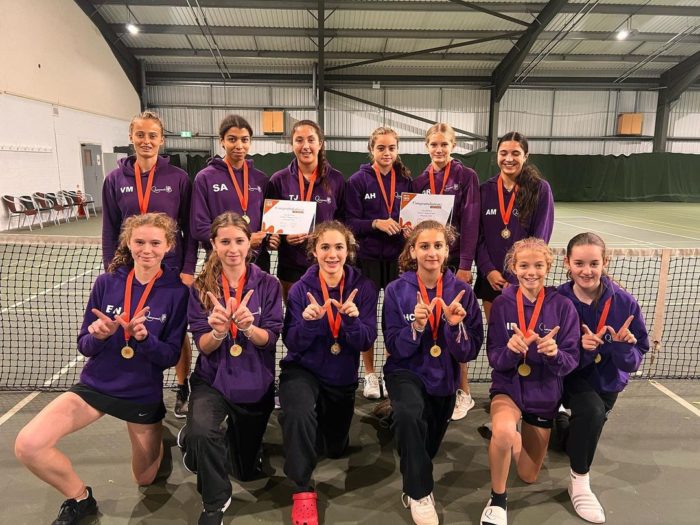 Front row: Emily N (U15), Scarlett-May M (U15), Bella L (U15), Hana C (U13), Izzy D (U13), Fern M (U13)
Back row: Vivie M (U15), Sofia A (U15), Tia J (U15), Alice H (U13), Gabby R (U13), Ava M (U13)
---
We are immensely proud to announce that our U13 and U15 tennis teams have both triumphed at the Regional Indoor Finals this week, and have qualified for the National Finals at Bolton Arena in December.
The U13 convincingly beat Culford 10-2 in the final. They were superbly consistent all day, dropping just one match in their march to victory. Meanwhile the U15 defeated Surbiton 8-4, with debutante Emily N and her partner Sofia A clinching the doubles match to ensure their place at the National finals.
It's the first time that two Queenswood teams have simultaneously reached the National finals. Director of Tennis Catherine Sluter remarked: 'I'm super proud of the girls, especially with the U15s so narrowly missing out on a place last year, and the U13s unable to take up their spot at the 2021 National finals due to Covid! They've been determined all year, and it showed on the court today.'