Queenswood's Eco Warriors Bid to Win Green Flag Award
Friday 30 September 2022
In Chapel on Wednesday, Izzie E (Year 13, Green Q Prefect) and members of the Eco Club told us about how the Queenswood community can help in their bid to win the Eco Schools Green Flag Award this year.
---
The Eco Club would love to introduce you to our goal for the coming academic year, and what you can all do to help us achieve this.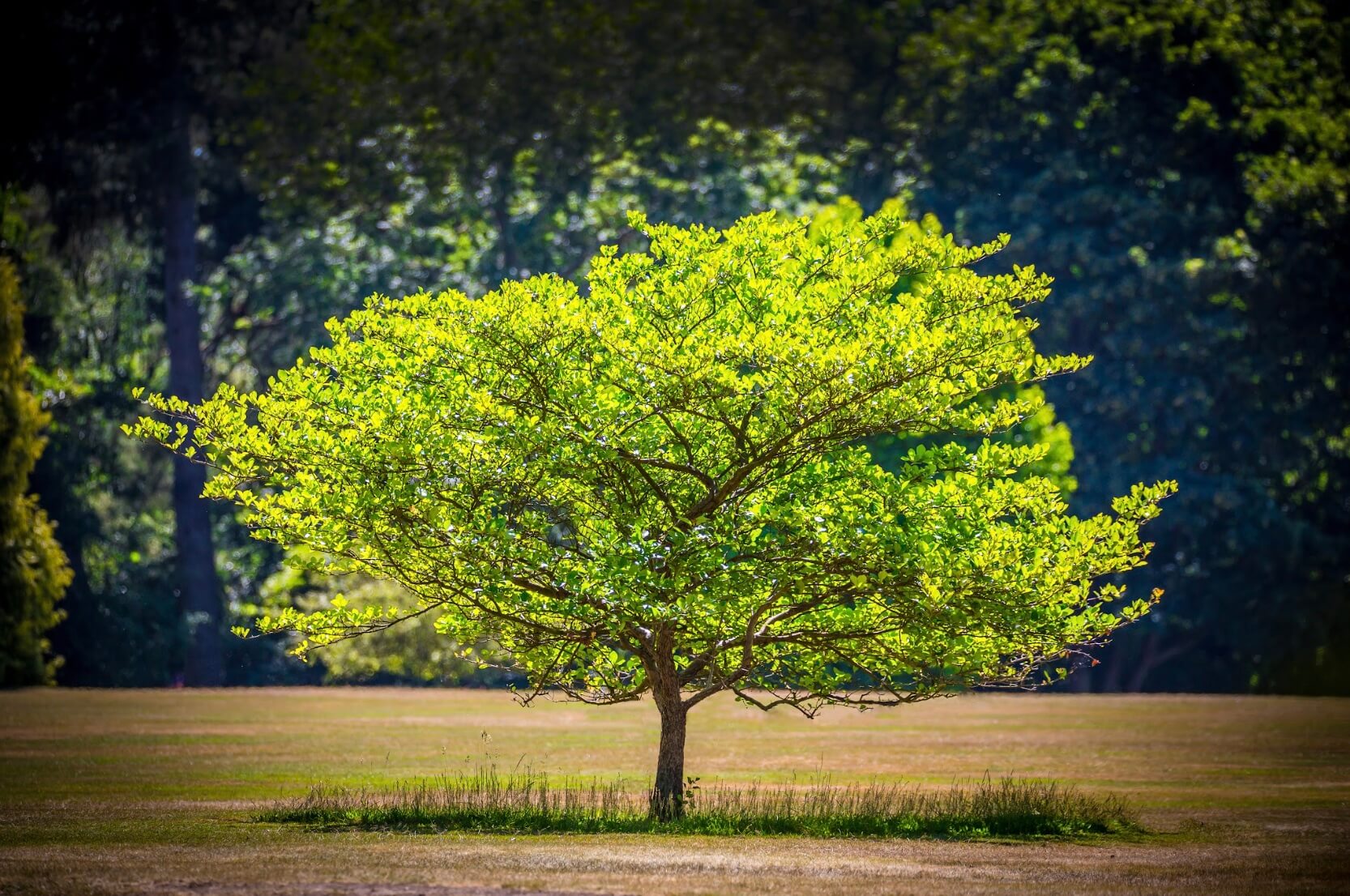 Healthy living and the existence of life on earth are both influenced by our environment. Many different species call Earth their home, and we all rely on it for things like food, air, and water. Therefore, it is crucial that every person tries their best to preserve our ecosystem.
As Eco Warriors, we are passionate about the environment. Some of the projects we have already done include a bake sale, helping out in the collection for the Isabel Hospice last term, Wildlife Day for the WWF and making the school shop eco-friendly. However these changes have often been temporary, and we would like to make a big difference to the school's approach to caring for the environment.
This year, we aim to qualify the school for an Eco Schools Green Flag Award. This award has seven stages, which are as follows.
---
Step One - Create an Eco Committee
This committee meets once a week, and discusses environmental issues within the school. At these meetings, minutes will be taken and these will be displayed on our Eco Board. We have already completed Step One by having an Eco Warriors Club, but any more people who would like to be involved in this are always welcome. We meet after school every Thursday at 4:45, in ICT01, and would love to have some members from every year if possible.
---
Step Two - Conduct an Environmental Review
This assesses the sustainability of the school at present. It is completed by the students, with teacher supervision. When it has been completed, this too will be displayed on the Eco Board.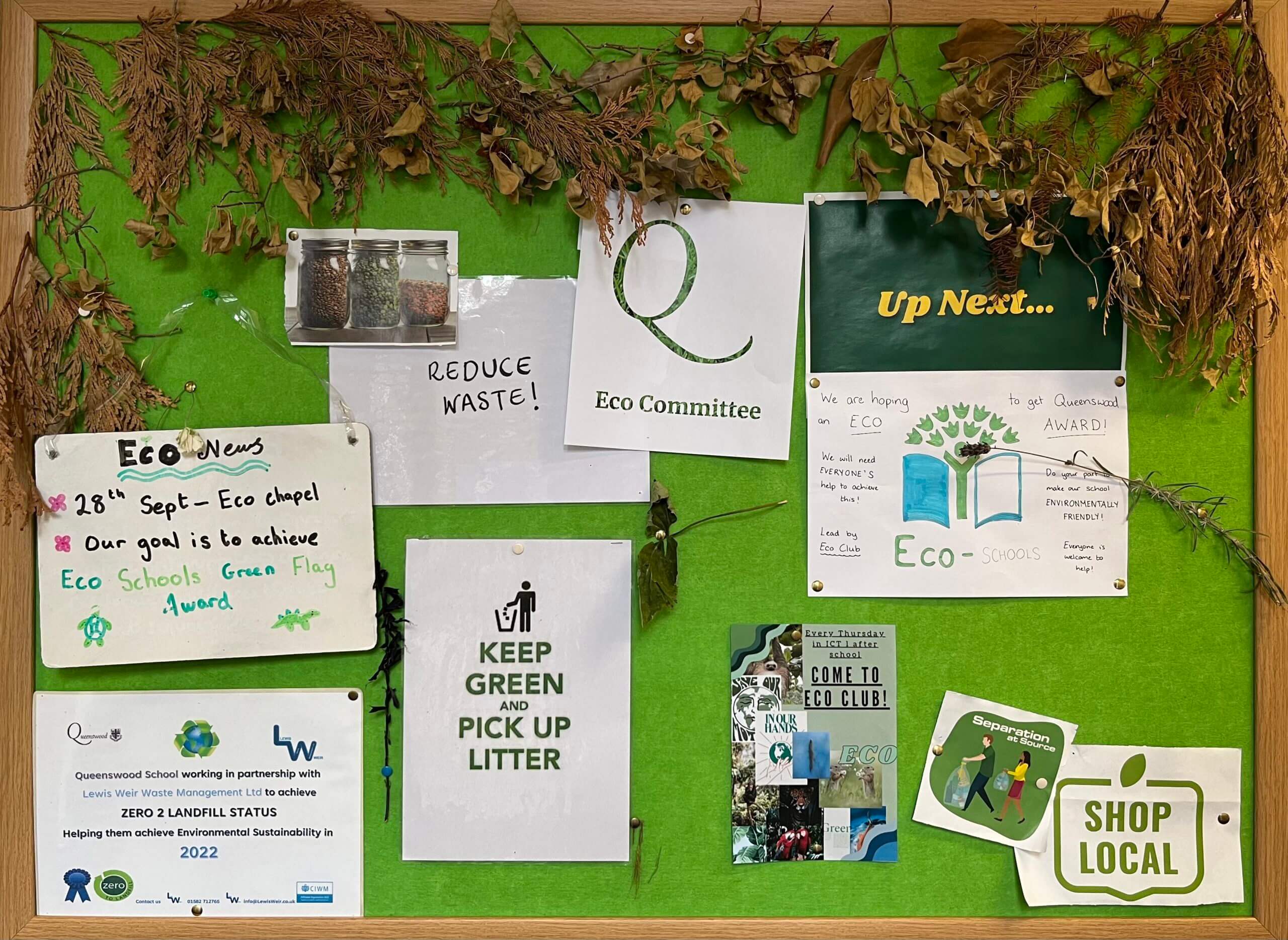 ---
Step Three - Create an Action Plan
This is based on the data collected from the environmental review, and contains projects and actions for three of the ten Eco-Schools topics. These topics include biodiversity, waste, water, transport, energy and more. This cannot be on the same three topics each year - but as Queenswood has not yet had this award, we can choose whatever we want to improve. This will also be displayed on our Eco Board.
---
Step Four - Implement Curriculum Links
Environmental education should be included in the curriculum, and these can be related to any of the Eco-Schools topics. This has to be included at least 3 times, and evidence of this, for example students' work, will be displayed.
---
Step Five - Informing and Involving
This includes communication with the whole school and regular updates on the Eco Board. Everyone in the school should have the opportunity to be involved in attaining this award; we will keep Eco Club open to all throughout the process to allow anyone with a passion for the environment to come along and help us.
---
Step Six - Monitoring and Evaluation
This is an evaluation of the success of our action plan. We will assess how well we have addressed the issues that were brought up in our Environmental Review, and this will also be shown on our Eco Board for everyone to see the progress we have made as a school.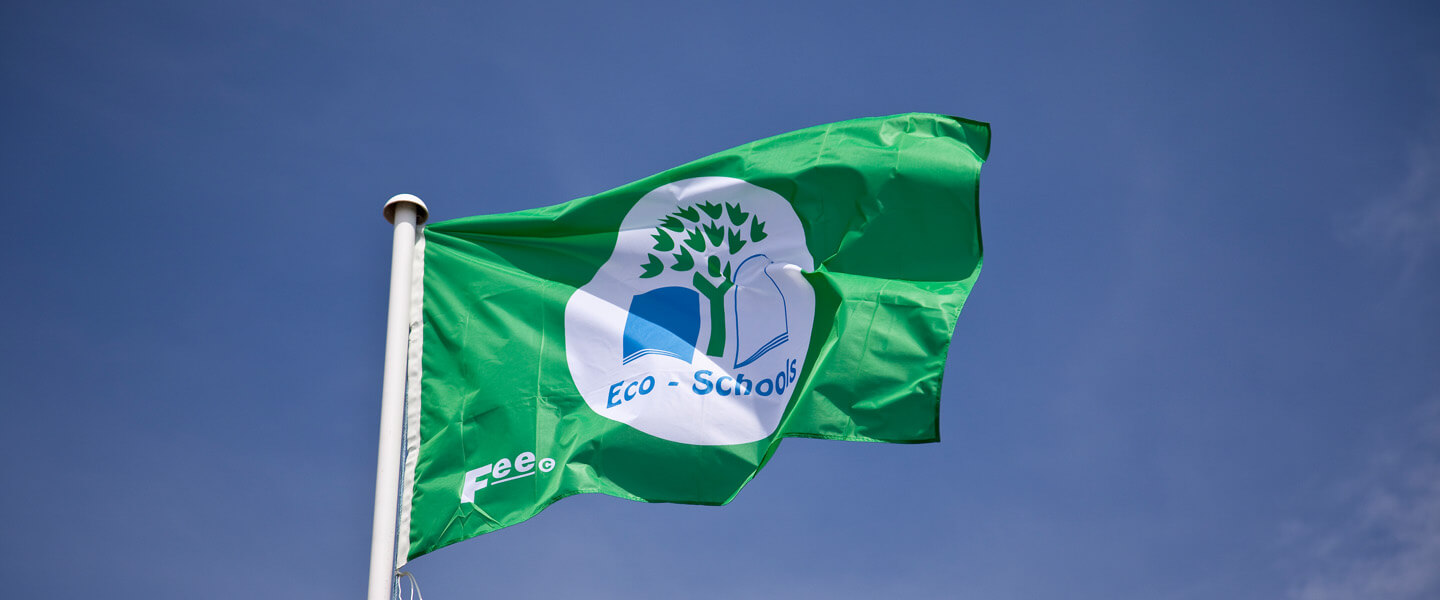 ---
Step Seven - Eco-Code
This is a code created by pupils that covers what was in the action plan. The whole school should be aware of this, and to fulfil this we will be displaying this on the Eco Board too. Our Eco Board will be our primary way to communicate our progress with the rest of the school. For those of you who don't know, it is located next to the school shop, along the same corridor as the House Boards. Please keep an eye out for it next time you pass along there!
---
We hope that our goal will be achievable this academic year, but we will not be able to do this without the support and involvement of as many people as possible. If you have a passion for the environment, please come along and share your ideas!