Queenswood Provides Tonnes of Care for Isabel Hospice
Friday 1 July 2022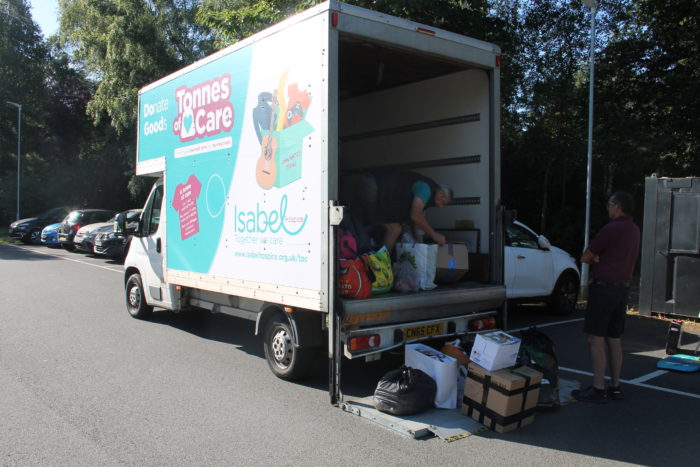 ---
We would like to express our sincere gratitude to everyone who donated items to our first collection for the Isabel Hospice - Tonnes of Care campaign last Monday.
You will recall that the hospice team aim to raise vital income to fund specialist care whilst saving tonnes of pre-loved items going to landfill, and it was heart-warming to see the Queenswood community so engaged with this worthy initiative.
After collecting more than 130 bags of donated items and filling three-quarters of the charity's collection van, it was excellent to hear from the hospice that our donations could help to pay for up to 52 hours of specialist nursing for patients living with a long-term progressive illness. The collection might also be their most successful from any school to date!
We look forward to continuing our support for the Tonnes of Care campaign and will send you information in due course about the next collection planned for the Autumn Term.