Q Netballers Qualify for Two National Finals in a Week!
Friday 3 March 2023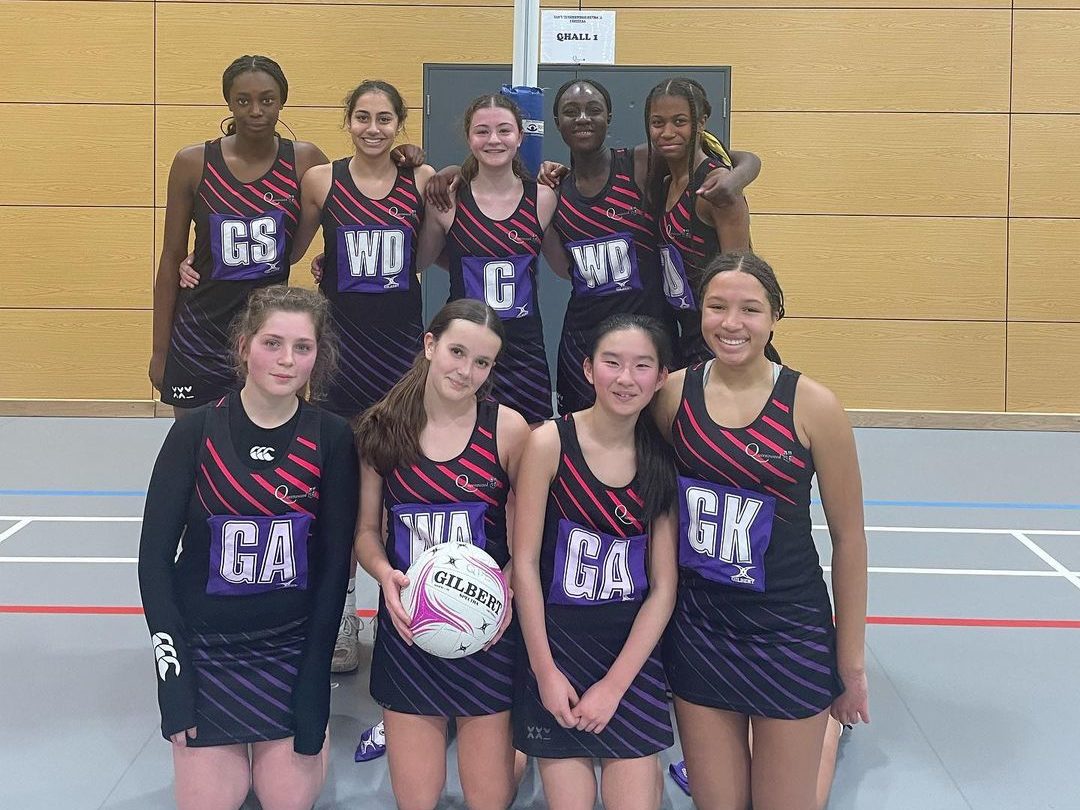 Queenswood's Netballers are celebrating two fantastic achievements within the space of five days, as both U14 and U12A teams qualified for the final of the Sisters n Sport National Shield.
The U14s (above) were first to qualify, winning a tense match against Wycombe Abbey 26-23 on Friday 25 February to secure their place in the final later this month.
On Wednesday, the U12A team (below) comprehensively beat Orleans Park 26-8 to set up their own National final fixture.
We are extremely proud of these fantastic achievements, and we're keeping everything crossed for the weekend of 21-22 March. Good luck!