Q here for a tour!
Friday 11 March 2022
With the recent lifting of any remaining Covid restrictions and a buoyant interest in places at Queenswood for 2022 and beyond, the Admissions and Marketing team - supported by our Senior Prefects - have been busy touring families around the school this week. If you are interested in a place for your daughter at Queenswood, we would love to welcome you. You can register your interest in a tour on our website
here
or alternatively just email the Admissions team on
[email protected]
. We thought that over the next few weeks we would share with you some of what we show our visiting families on a Q tour. This week we are starting with Stamp House.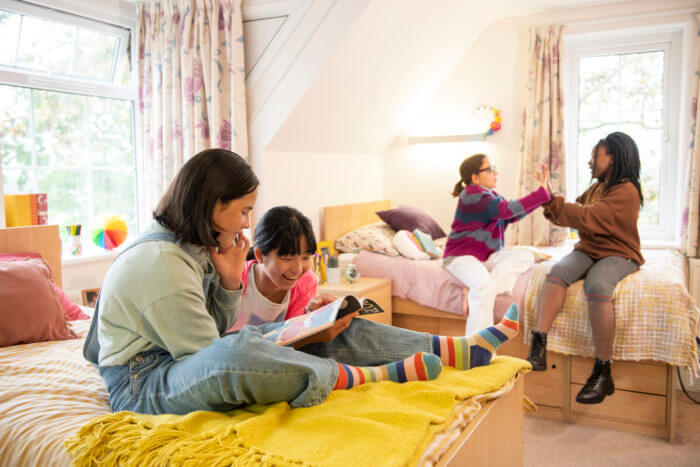 Stamp House is home to our Year 7 and 8 Day Students and Boarders and they spend time together here before school starts and at break times. During the evening and at weekends, this space is enjoyed by our boarders for fun activities, creative workshops and relaxation. With two common rooms, a modern kitchen and boarding accomodation for 45 pupils, Stamp is a welcoming base for our youngest cohorts. For a virtual 'look around' just click on the 3D image.