Q Bookworms shine in Kids' Lit Quiz
Thursday 28 November 2019
Two teams from Queenswood took part in the North London regional heat of the Kids' Lit Quiz, an international competition for young readers, at the end of November.
The girls acquitted themselves superbly, with our Year 7 team finishing in sixth place – a tremendous achievement, given the age advantage of many of their competitors.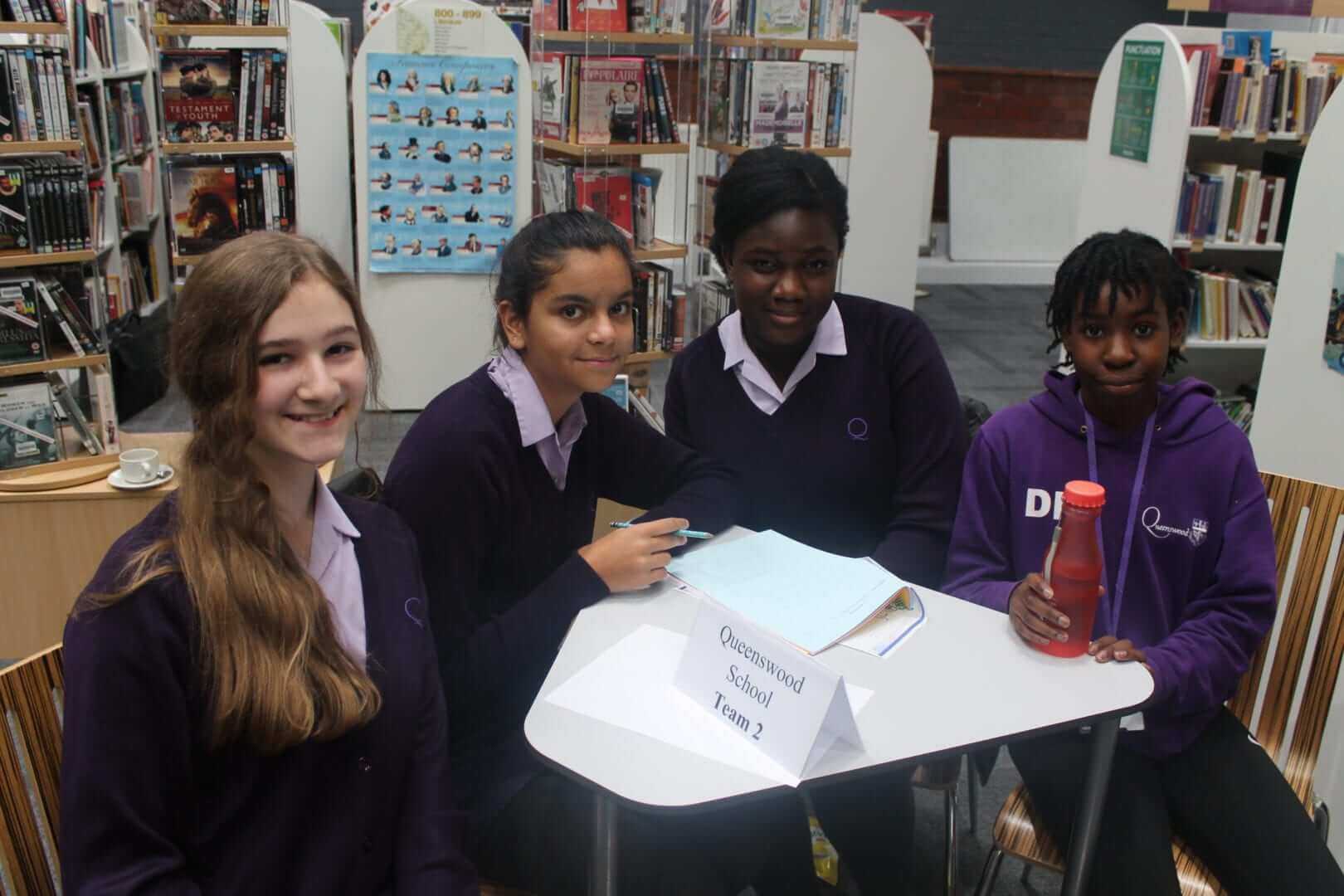 We were proud to host 27 teams from local schools in the Pauline Edgar Library, and we would like to thank quizmaster Wayne Mills and everyone involved in the organisation of this fantastic event.