OQ Wins LA Film Awards
Thursday 17 September 2020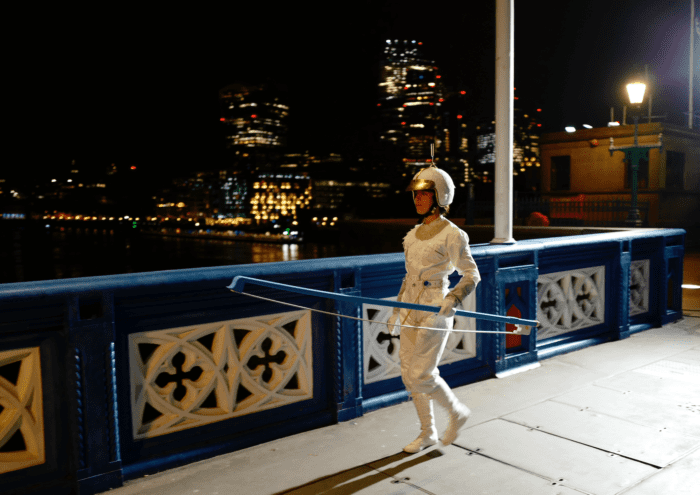 Huge congratulations to OQ Di Mainstone whose film, 'Time Bascule', scooped three awards at the IndieX Fest in LA: Outstanding Achievement Awards – Experimental Short, Fantasy Short, Female Director. The film will be screened at Raleigh Studios, Hollywood in the Autumn.
Last year, London's iconic Tower Bridge commissioned Di to make a film that would celebrate their 125th anniversary, which culminated in the production of 'Time Bascule'. The film was part of an exhibition, originally on display in the Victorian Engine Rooms of Tower Bridge and explores the imagined sights and sounds experienced by one of the Bridge's first female workers, Hannah Griggs, a cook at Tower Bridge between 1911 and 1915. Sound artist, inventor and filmmaker Di, reimagines London's defining landmark as a giant musical instrument to retell Hannah's story.
There's so much more to explore about Di and this fascinating commission, which can viewed via the following links:
Making the Bridge Sing – Tower Bridge Exhibition, including a background to Hannah Griggs and a short film showing how Di's film was made.
Di Mainstone – Di's website, where you can learn about Di's amazing work, including commissions in America and press accolades such as that from the New York Times, where Di was featured as "one of the 'new generation visionaries' of the international digital arts scene".
Time Bascule – view a short version of the film.