OQ Golf Society – Autumn Meeting 2019
Friday 20 September 2019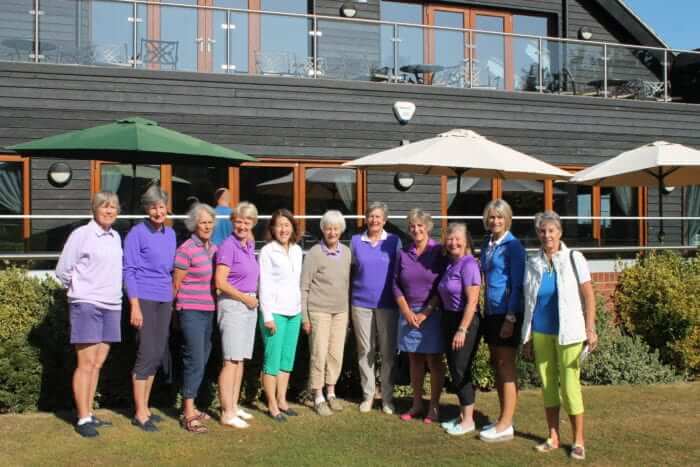 The Old Queenswoodians' Golf Society met at Harpenden Common Golf Club this week for our annual Autumn meeting and we were lucky enough to have a glorious sunny day for our event. 11 OQs met to play for our trophy and they were from l/r in the photo:- Jo Rumsey, Kate Eckett, Janette Renshaw, Rosemary Lockwood, Barbara Arnold, Gay Clough, Jackie Scott Kerr, Karen Ellam, Tricia Wrinch, Sally Jee and Sue Proctor.
The winner of the trophy with 36pts was Sue Proctor and prizes for the front 9 and back 9 went to Janette Renshaw and Gay Clough. We also had a team event won by Sue, Jackie and Janette. Thanks also to Harpenden Common Golf Club for looking after us all so well and for the amazing 2 course meal.
We are always looking for new ladies to join us, so if you went to Queenswood and play golf, please get in touch! Please email Jane in the Foundation Office, [email protected], to obtain my contact details.
Rosemary Lockwood