OQ Golf Society Autumn Meet
Sunday 6 November 2022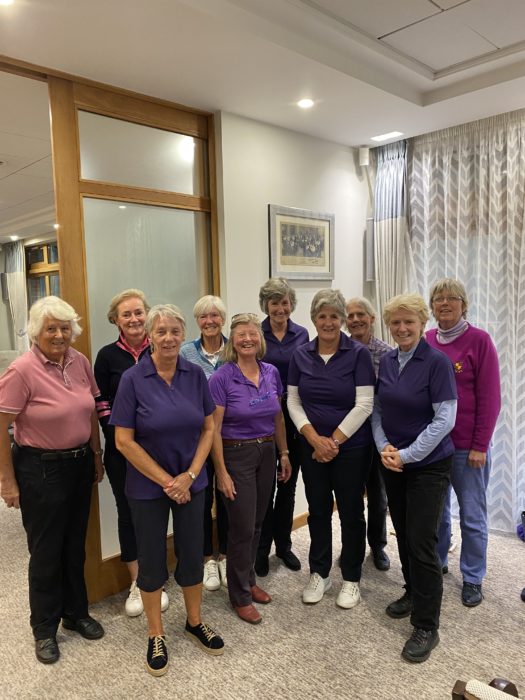 Rosemary Watters (nee Minchin), Melanie Olrik (Falkingham), Sue Proctor (Austin), Ruth Donnelly (Johnson , Tricia Wrinch, Kate Eckett (Young), Karen Ellam (Arnold), Janette Redshaw (Hine), Rosemary Lockwood (Icke), Ro Rumsey.
Ten OQs had a wonderful round of golf and food at the lovely Ashridge Golf Club near Berkhamsted on the 3rd October, for the OQ Golf Society's Autumn Meeting.
Our host, Kate Eckett (nee Young), ensured that we had a wonderful day of golf and great hospitality and there was much praise for the beautiful parkland course. Winner on the day was Sue Proctor (nee Austin), with Karen Ellam (nee Arnold) in second.
Thanks go to Rosemary Lockwood (nee Icke), OQGS Organiser, for making it all happen and for the great prizes.
We warmly welcome anyone wanting to come and play with the OQGS. The annual round of golf tends to take place in Hertfordshire, usually in the Autumn, so if you play and fancy joining next year, please contact either Rosemary at [email protected], or Jane van der Maat at Q on [email protected]