OQ Eleanor Grant in concert in Vienna
Thursday 14 November 2019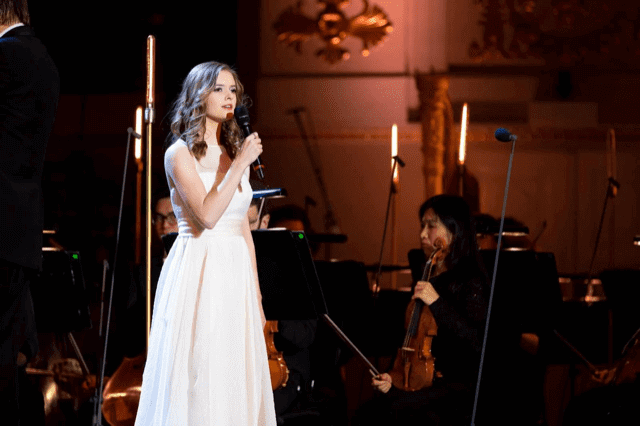 OQ Eleanor Grant performed at the Wiener Konzerthaus in October as part of the prestigious annual 'Hollywood in Vienna' event, which was broadcast on Austrian television.
Eleanor, who is currently studying at the Royal Academy of Music on a full scholarship, sang Gabriel Yared's composition 'Lullaby for Cain' from The Talented Mr Ripley, and soprano solos from City of Angels.
Gabriel was the recipient of the Max Steiner Film Achievement Award this year, and the second half of the concert featured a programme of his compositions. He invited Eleanor to be his soloist, with the Radio Symphony Orchestra of Vienna.