Obituary: Bridget Taylor, Queenswood Assistant Bursar and Former Ballerina
Wednesday 9 February 2022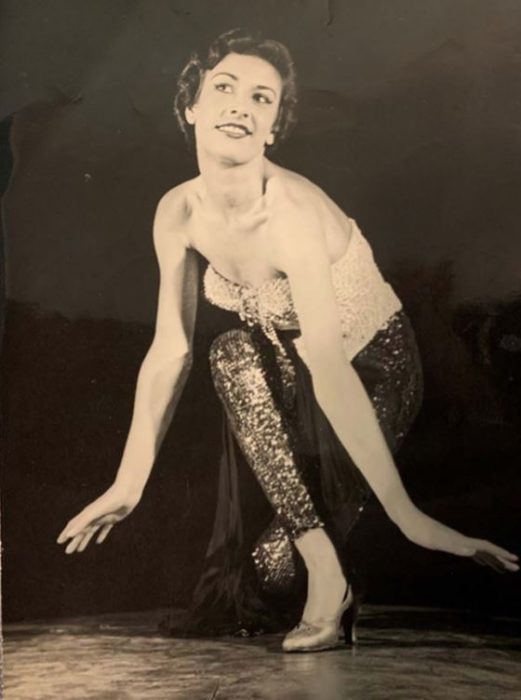 Bridget Taylor was a very efficient and well respected Assistant Bursar at Queenswood and was also a very popular member of the school community. She went to many events and joined the Admin Staff on many convivial evenings. Bridget was a very smart and elegant lady and possessed a great sense of humour.
Bridget's time, before she came to Queenswood, was fascinating to say the least!! She was a professional ballerina - travelling most of Europe. She also danced the Can Can in Paris and more intriguing, Bridget became a member of the Bluebell Girls, a world famous dance troupe. General Franco summoned the troupe to the Barcelona theatre to perform to a private gathering!!
Travelling and sports cars were interests of Bridget and she loved visiting China, Mexico and South Africa, but her favourite place was Italy. She continued mastering the language at evening classes in her 80's and her only traffic misdemeanor came at the age of 78 - a speeding fine!
Kay McCormack knew Bridget for nearly 40 years. Kay joined Q as the Head's Secretary, when Bridget was Assistant Bursar. Audrey Butler, former Head Mistress, expressed fond memories of working with Bridget and holidays she shared with Kay and Bridget during retirement. Bridget and her husband Henry were Kay's neighbours at Mymwood and the then Stable Mews. Their friendship continued long after they both left Q.
Several of the former Q Admin Staff Zoomed with Bridget during lockdown, prior to her illness.
The funeral service, attended by many members of her family, was a great tribute of Bridget's life. Q and the OQA send love and thoughts to all her family.
Liz Needham
(OQA)