'Kindness is Contagious Too' – Queenswood Girls Mark World Kindness Day
Thursday 19 November 2020
Our Kindness Ambassadors in Year 7 and Year 9 have been busy with initiatives to mark two very important events.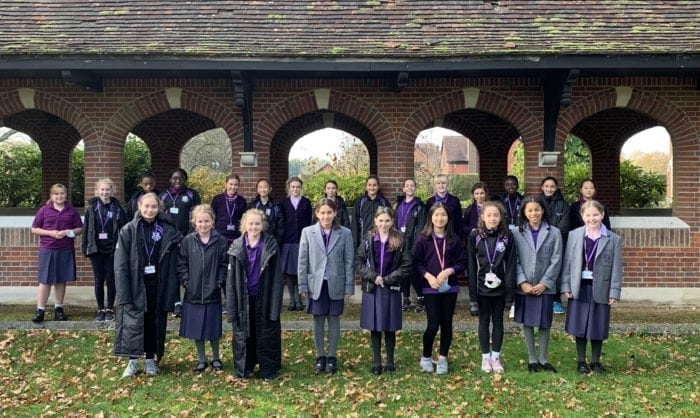 Year 7 Kindness Ambassadors gather on Stamp Lawn
Last Friday was World Kindness Day, and this week is Anti-Bullying Week. To raise awareness, girls have created notice boards, both physical and electronic, where they can post messages of encouragement and support. They have also created a range of eye-catching posters.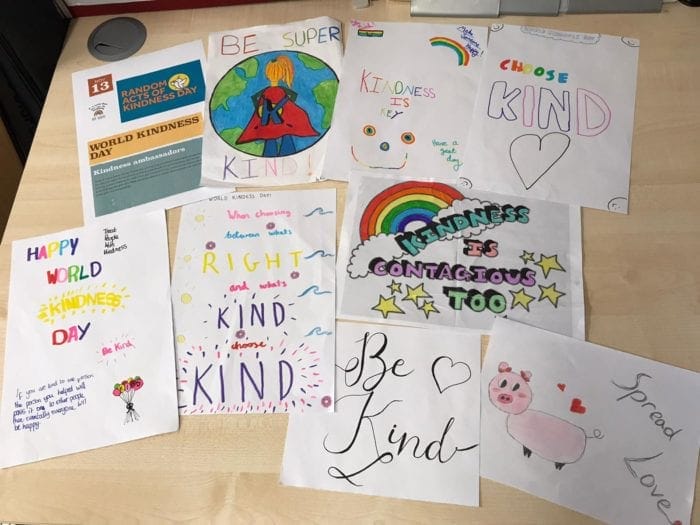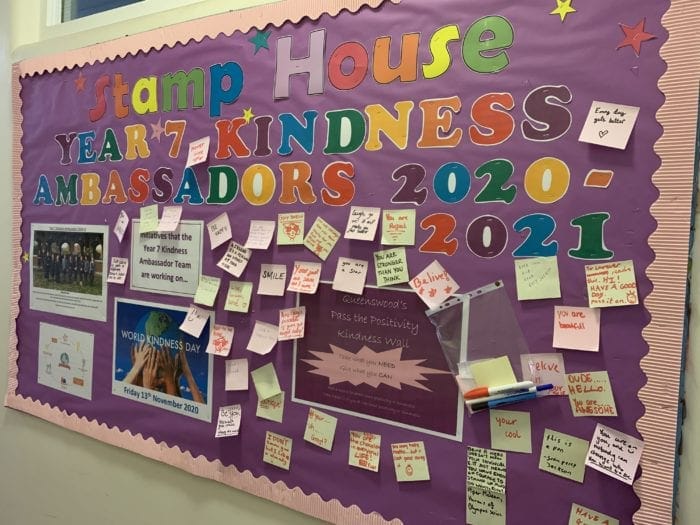 In one House, girls picked a name at random from a box, and then made it their mission to be especially kind to their chosen person all week.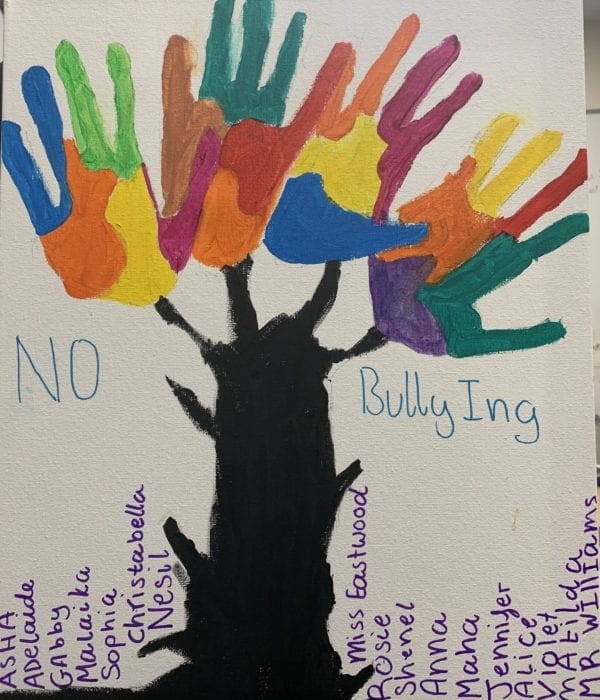 The ambassadors meet weekly to discuss how to promote kindness throughout the school.