Jubilee Celebrations: A Lunch Fit For a Queen
Saturday 28 May 2022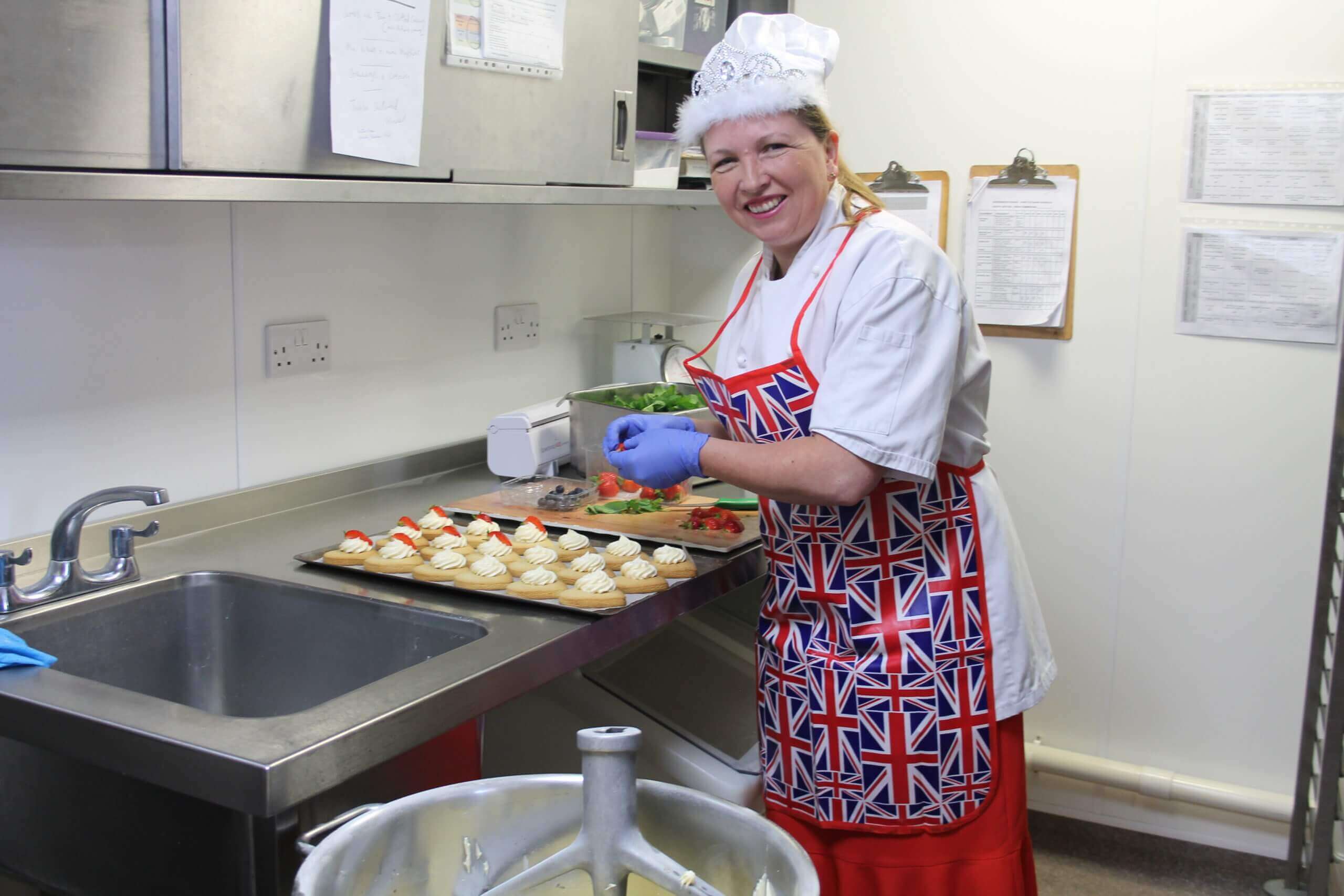 To top off our Jubilee fun today, the whole School enjoyed a fabulous party lunch in the Dining Hall. Our Catering team surpassed themselves, providing a Royal banquet fit for a Queen! As well as the usual Friday treat of fish and chips, there was also the very regal option of a traditional afternoon tea and the cherry on the cake was our very own Queenswood Platinum Jubilee Pudding!
Union Jack Jubilee Shortbread, created by Alexa D (Year 8), was the reigning pudding in our recent Jubilee competition, and for our party lunch today we needed 500 individual servings. It was a mammoth task for our wonderful Pastry Chef Ms Sue Broomfield but fortunately Mrs Cameron was on hand to help out! After receiving her kitchen hygiene training, Mrs Cameron was put to work icing the shortbreads and adorning them with fresh fruit. The Queenswood Jubilee Pudding was a winner with all the pupils and staff, and both Sue and Alexa received a vociferous round of applause for their efforts.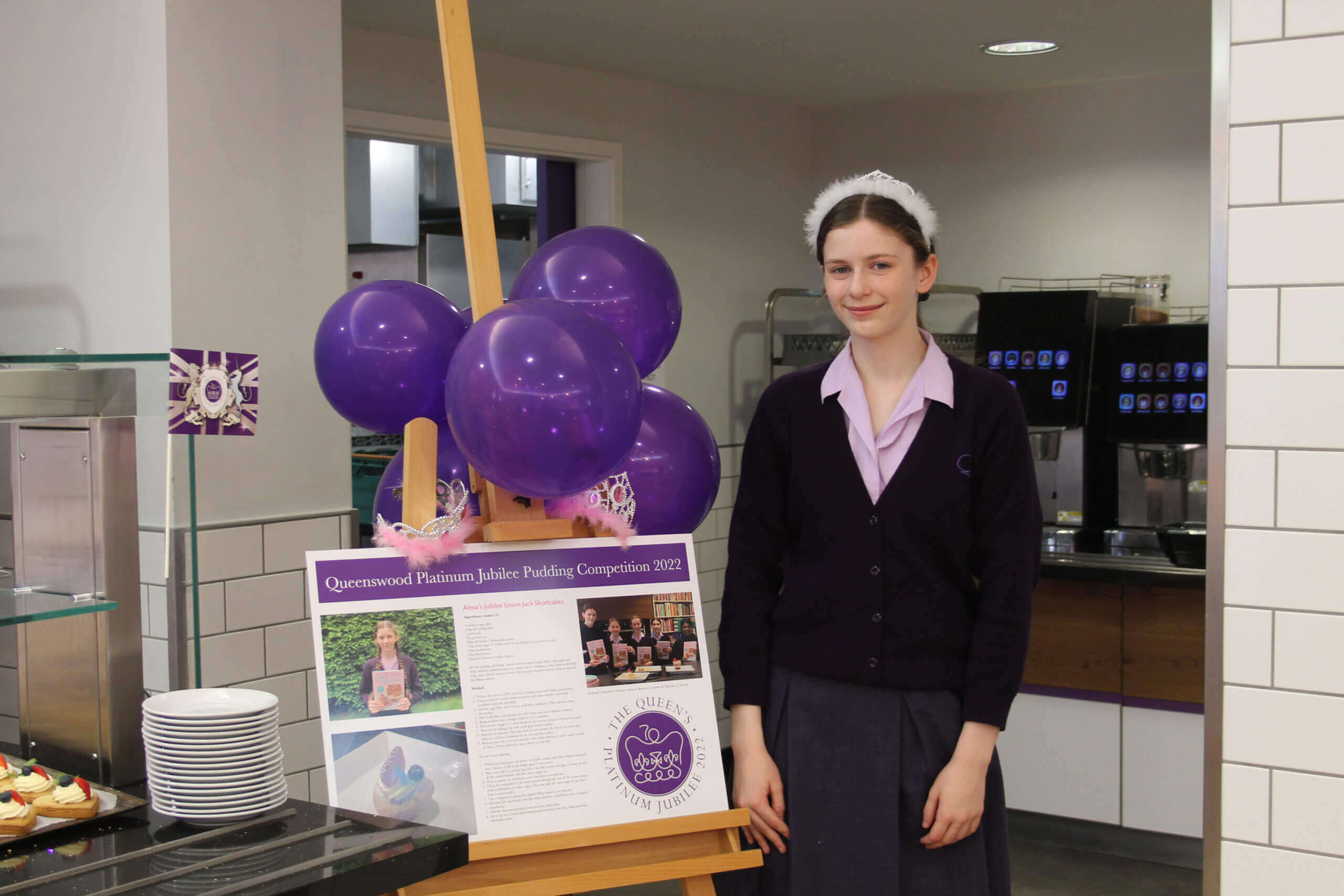 The feasting lunch guests - all wearing their tiaras - were then entertained by Mr Daughton and Mr Booth with their Jubilee Quiz, and prizes were awarded as follows:
Mr Tom Watkins – The Best Dressed Member of Staff
Stamp House Boarders – Best Crowns
Every pupil and member of staff received a Platinum Jubilee commemorative mug to mark the auspicious occasion and our incoming Senior Prefects, led by their Head Girl Sofia Martin, were on hand to distribute this most generous gift.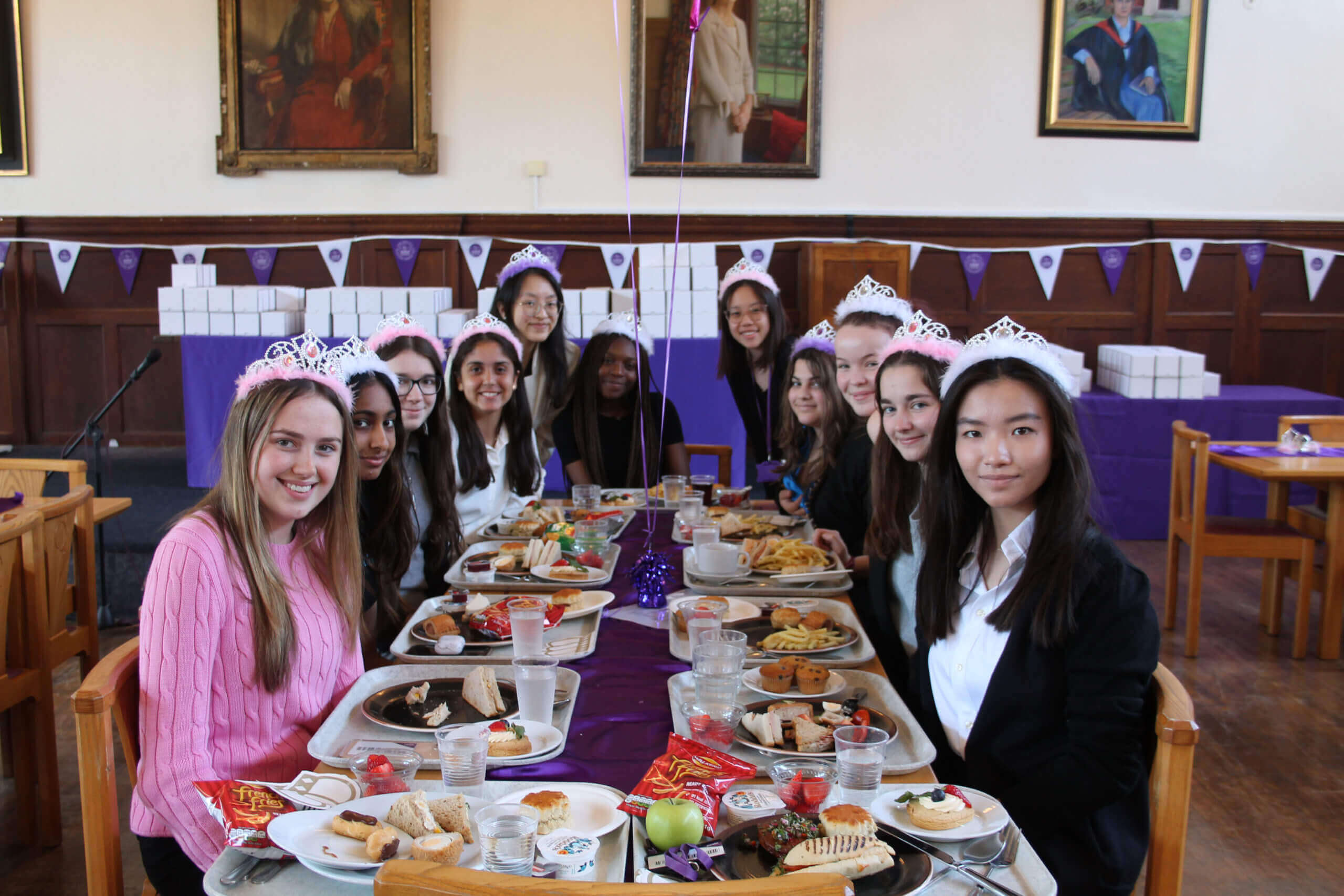 The lunch was a jubilant way to round off our celebrations and we would like to thank everyone involved in the day for their help in creating a wonderful and lasting memory for every Queenswoodian.