Inter-House Spelling Event: A Spectacle of Verbal Gymnastics!
Saturday 28 May 2022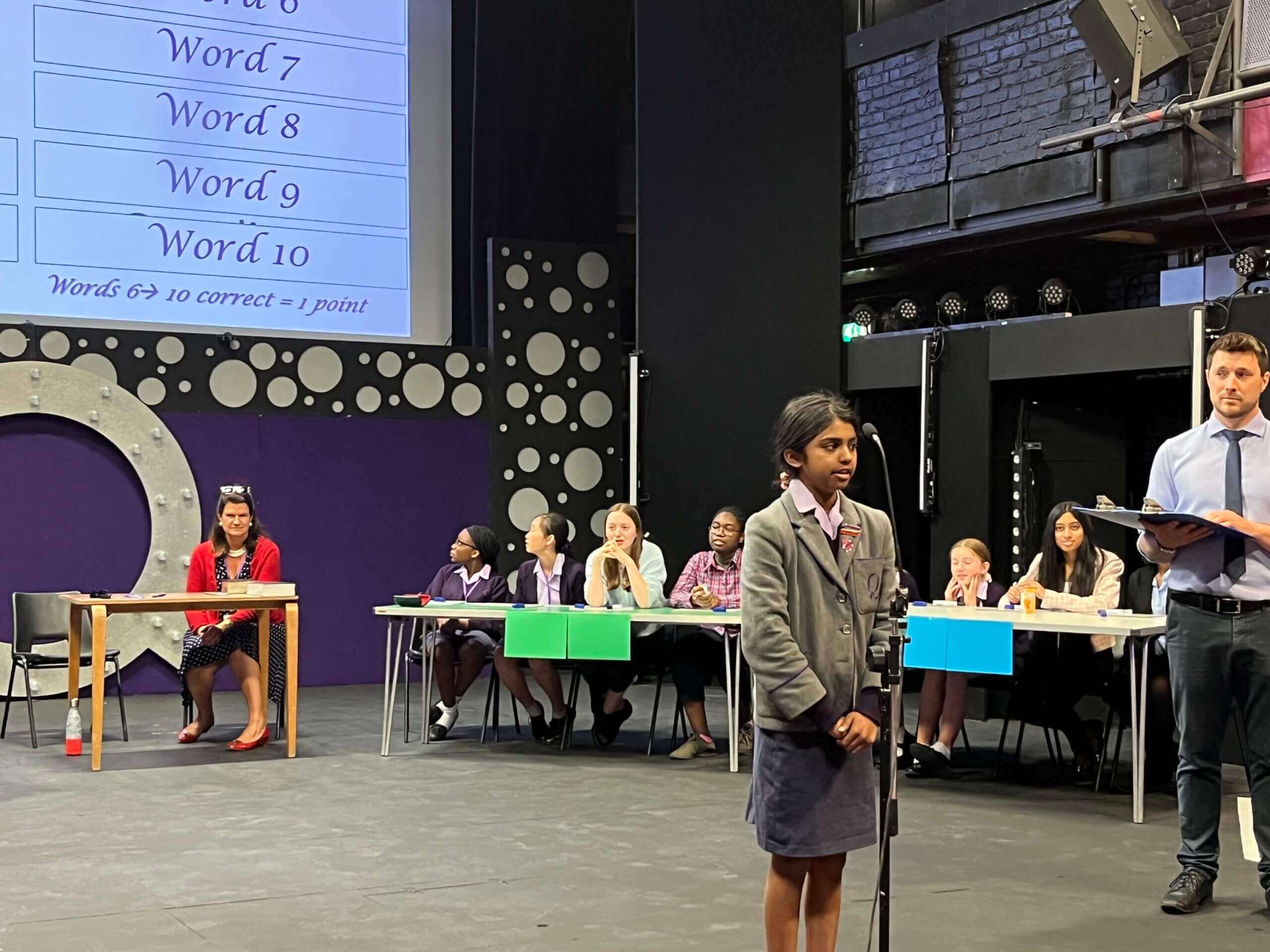 Four teams of extremely brave wordsmiths battled it out in the Clarissa Farr Theatre on Friday afternoon at the annual Inter-House Spelling Event.
Each team, consisting of pupils from across the year groups, raced against the clock in a series of 'Boggle' rounds. The winning House from each round then sent one plucky individual forward for the notorious Spelling Bee challenge. The words they had to correctly spell were taken from the Queenswood curriculum, and had been chosen carefully by members of teaching staff.
The atmosphere in the theatre was indescribably tense, and there were some phenomenal displays of verbal dexterity. Sahi K (Year 7, Hartley) deserves special mention for breezing through ten extremely tricky mathematical terms!
Congratulations to everyone who participated, and especially to the overall winners, Hartley House. We must also thank Mr Butler for his technical wizardry, and for organising the event so brilliantly.