Georgie's Flawless Grade 8 LAMDA Performance
Friday 26 November 2021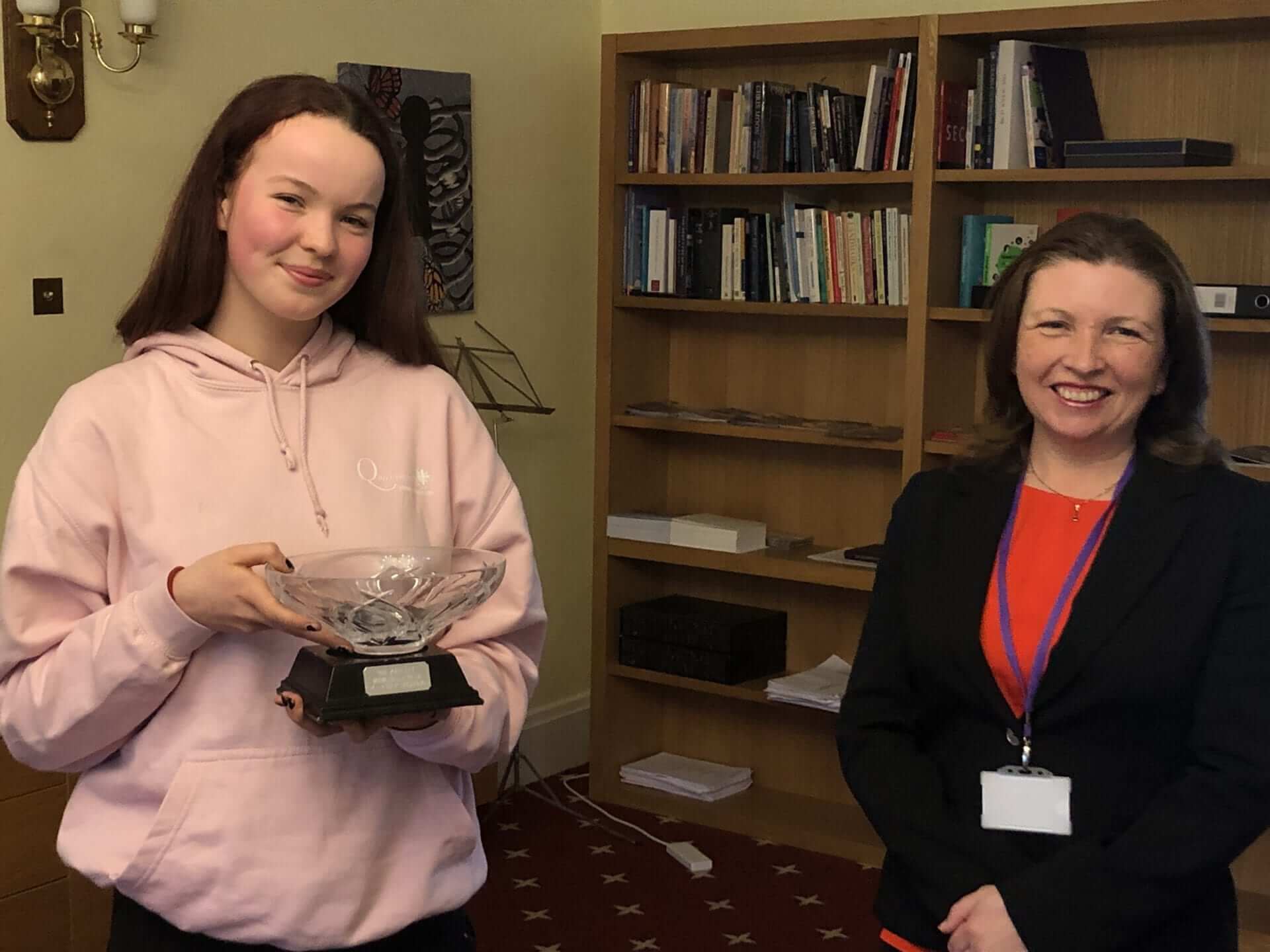 Georgie (l) pictured with Mrs Cameron after winning the John Fry Public Speaking Competition last year
Many congratulations to Georgie I (Year 12), who learned this week that she was awarded the maximum 100 marks for her Grade 8 LAMDA Public Speaking examination.
She delivered a talk on the theme 'We need more selfishness', having already won Queenswood's John Fry Public Speaking Competition with the same speech. The examiner described her as 'a consummate orator'.
It is the third Grade 8 LAMDA examination that Georgie has taken, having already amassed Distinctions in Drama and Poetry & Prose.