Every Dog Must Have His Day: Welcome to Queenswoof
Friday 16 October 2020
You may already be endeared by the antics of Olive and Mabel, but for those who haven't come across them, they are the two Labradors owned by the sports commentator Andrew Cotter.
Faced with very little sport during lockdown, Andrew applied his commentating skills to the exploits of his dogs and the videos are not only very funny but have attracted over 50 million views on Twitter and YouTube. Puppy Power!
At Queenswood, we have our very own resident canine celebrities who are not only adored by their owners, but by the girls too. These pampered pooches are often seen enjoying our beautiful campus on their walks or snuggling up in the boarding houses.
So here they are, the dogs of Queenswoof!
---
This is Zennor, Mrs Ludwick's Flatcoated Retriever.
'We take Zennor everywhere - France, Cornwall you name it – she's with us. We wish we'd bought a bigger car though as she takes up so much room!'
Zennor is a big hit with the new Year 7s who love her, and boarder Lucie in Y9 is particularly close to her, often walking her at weekends.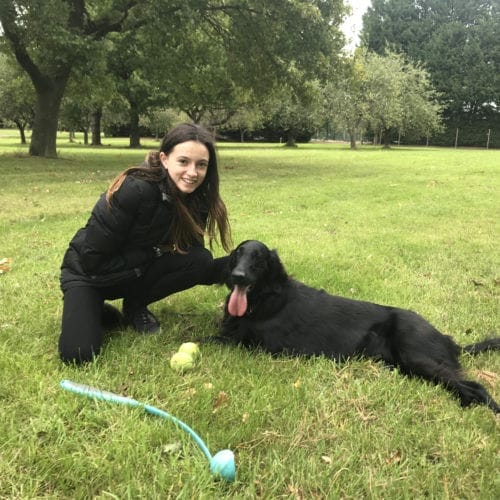 ---
Mrs Cameron's exuberant Spaniel Rosie.
She is not only a favourite with the girls, but is also firm friends with the Admissions staff. She loves to poke her head around their door to give a wet-nosed hello! Rosie loves the camera as you can see from this picture.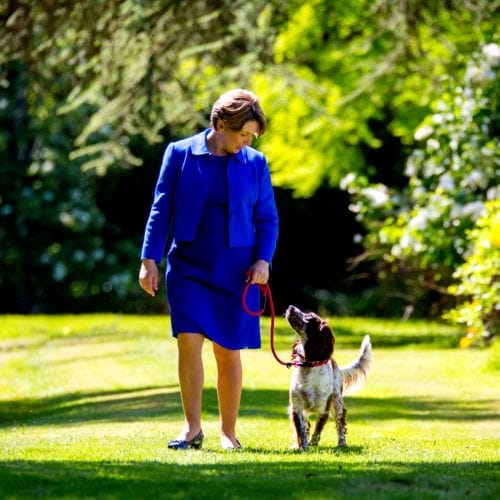 ---
The diva of the Queenswoof pack is, without a doubt, Miss Hall's Chihuahua, Miss Pearly.
'She has a fabulous nature, she is definitely a princess and loves to boss everyone around including bigger dogs!'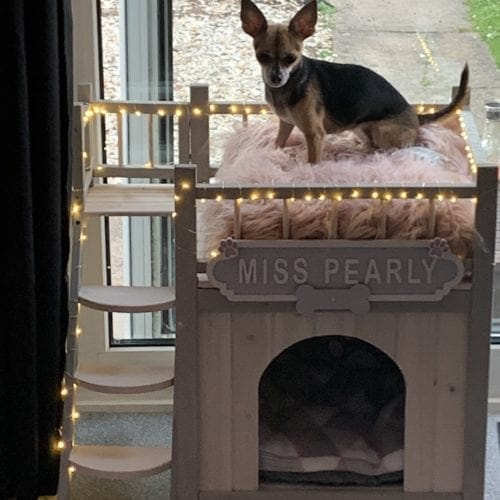 ---
Enjoying each other's company are Indi and Cosmo
Mr Sheldon's two lazy Labradors love to eat, play, snooze, repeat! It's a dog's life!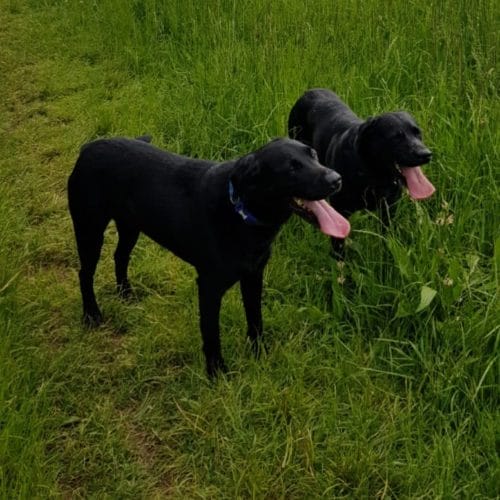 ---
And finally, meet Nala
She is really enjoying life in Centre with her owner Miss Phillips. Nala is three and has grown up in boarding houses so she is fully accustomed to boarding life and definitely misses the girls during holiday times.
'She loves all of the attention, and is definitely in her happy place at Queenswood; she never comes back from a walk around the grounds without a new tennis ball – there are definitely perks to living at the number one school for girls' tennis in the UK!'
You can follow Nala's adventures @queenswoodcentre