Author Karen McCombie talks to Year 7
Friday 14 February 2020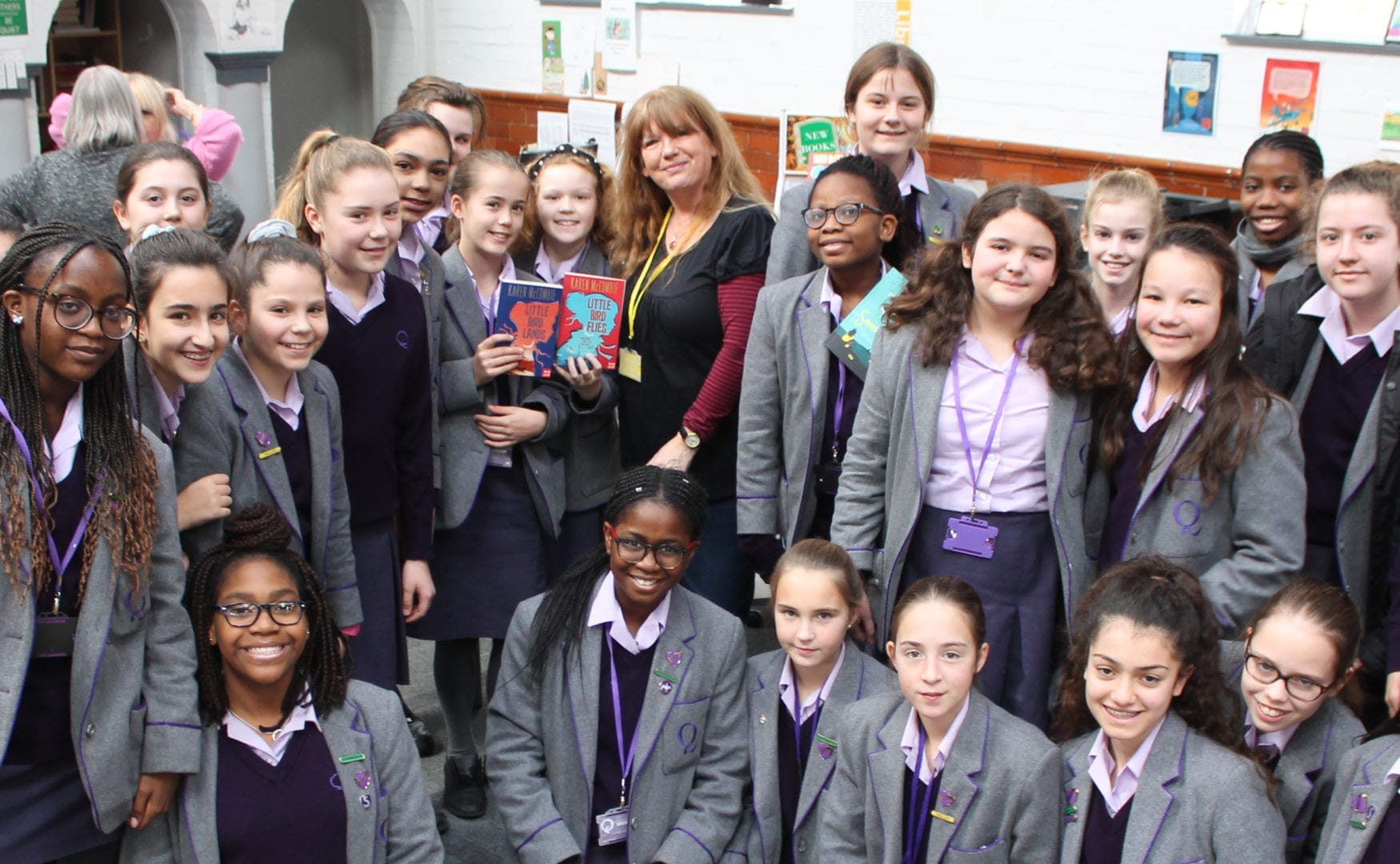 Author Karen McCombie visited the Pauline Edgar Library on Friday 14 February to talk to Year 7 pupils about her work.
She explained the creative process and research behind Little Bird Flies, which has been nominated for the Carnegie Medal 2020, and its recently published sequel, Little Bird Lands.
Karen talked about her grandmother's experiences, growing up on a farm in the Highlands at the turn of the 20th century, and explained how this influenced the books. She encouraged girls to speak to older members of their families, and to record their stories for posterity.
At break time, members of the Creative Writing Club interviewed Karen for Quintessence magazine.