Artist of the month: Charlotte's Perfect Pancake Painting
Thursday 2 March 2023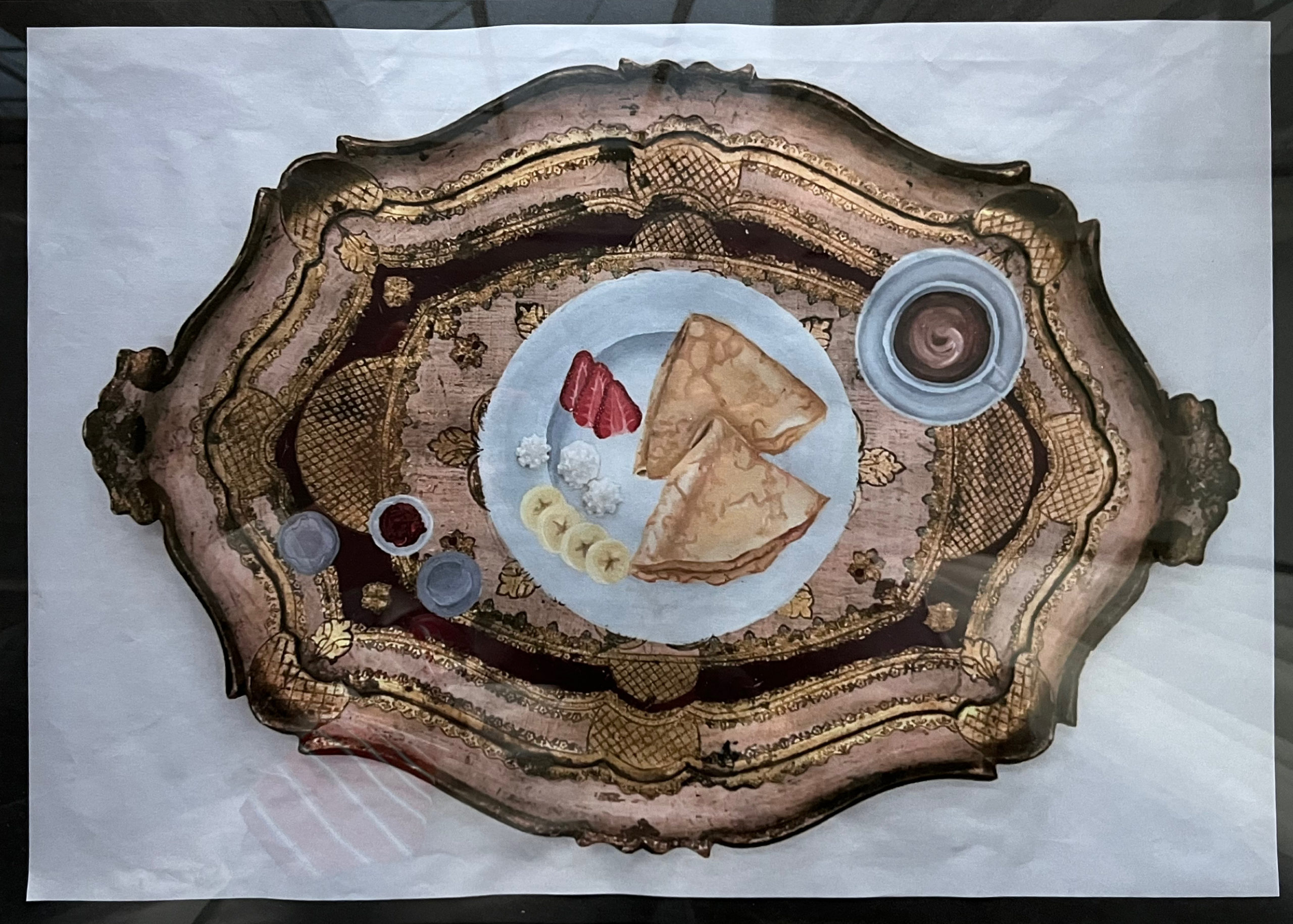 Art Scholar Charlotte P (Year 11) was named Artist of the Month for December 2022.
Her ingenious, highly realistic image of a pancake breakfast was painted directly onto an ornate wooden tray, complete with gold decoration and 3D blobs of 'whipped cream'.
This photograph of the original work is one of several artworks currently on display in Mrs Cameron's office, while the original is hanging in the GCSE Art studio – it's well worth a look if you get the chance!