Alexis and her Hearing Dog Rudy feature in Favour Magazine
Friday 28 April 2023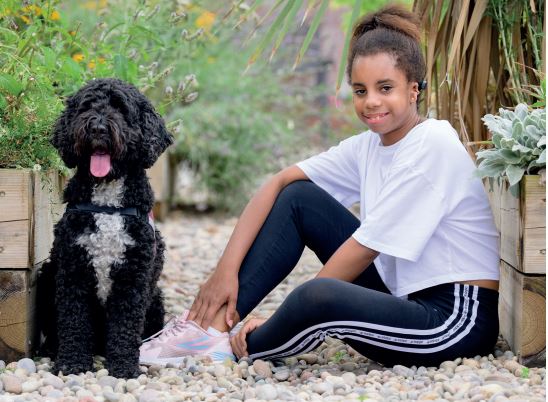 ---
We were thrilled to hear that Alexis T (Year 7) and her hearing dog Rudy are featured in the spring issue of Favour, the magazine from the charity Hearing Dogs for Deaf People. Alexis was born with a condition called microatia, which causes hearing loss due to the ear being underdeveloped, and because of this she has faced significant challenges growing up.
In the magazine article, Alexis talks about these challenges and explains how getting to sleep used to be particularly difficult for her. The wonderful news to report is that she now sleeps very soundly because she has hearing dog Rudy by her side! Rudy helps Alexis in all sorts of ways, from waking her up with morning kisses when the alarm clock goes off, to keeping her company as she studies. Alexis and Rudy make a fantastic team and we love seeing them together at school pickup time.
You can read all about Alexis and Rudy's very special partnership in the digital copy of the magazine below. Click on the cover image to open the magazine. Well done Alexis and Rudy!